Most useful customer reviews
3 November 2008
A lifesaver
Essential equipment that works perfectly.
John Thorp
Yarrawonga, Victoria 3730
14 March 2015
Charger
The service we received was excellent. Parcel arrived promptly and intact. We were looking to replace a charger for Kindle Book and thought this do the job but sadly it doesn't. We will keep searching
Agnes wilson
Darvel
charge tube portable phone chargér
29 December 2014
Very handy gadget
I have several old mobile phones which I wanted to check before discarding them but had already disposed of their chargers. I was impressed at the range of connections which came with the charger, so this is a very handy little gadget.
54 Reviews
|
Write a review
---
Additional information
Provides instant power wherever you go
Small and convenient, the ChargeTube is a re-usable emergency charger which will keep your mobile phone topped up with battery in any circumstance using a single AA battery.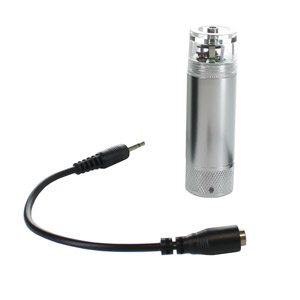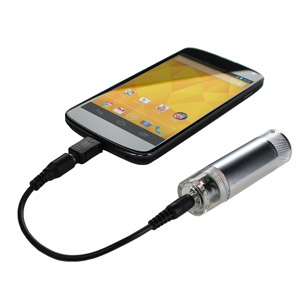 Re-usable - supplies power from a single AA battery
A key feature of the ChargeTube is that it uses a single AA battery to charge your mobile device. This makes it exceptionally useful for emergency situations when you need extra power. Additionally, the ChargeTube emergency charger is completely re-usable and will not deplete in battery power compared to emergency chargers with integrated rechargeable batteries.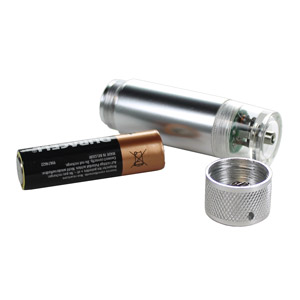 Includes 9 charging adapters for universal compatibility
The ChargeTube Universal Emergency Phone Charger comes with 8 interchangeable charging adapters which makes it compatible with almost every popular mobile device on the market* (Sony, Samsung, HTC, Nokia) as well as tips for other popular gadgets such as the Apple iPod. This means that you will no longer have to pack several charger when travelling or going abroad - this all in one charging solution will keep all of your devices full of battery life.

*PLEASE NOTE: this product is not compatible with the Apple iPhone 4, 4S or 5
Small and portable design
The ChargeTube is incredibly compact and lightweight, meaning that it is a perfect travel companion and can be easily packed away in hand luggage.
Technical Specifications:
Battery type: One replaceable or rechargeable AA battery.
Operation time: Up to 90 mins or 270 mins standby time.
Discharge time: Up 60 minutes (The actual time depends on the quality of battery and model of mobile phone).
Charging current: 300mA maximum (Varies with usage conditions)
Less than 1umA discharge current drain from AA battery during the charging
Automatic start up when current drawn from output port (upon connection to the device)
Automatic shut down when AA battery is drained
Open circuit voltage 5.6v
LED Indicator: (Light will on during charge).
Battery type: One replaceable or rechargeable AA battery