Most useful customer reviews
21 November 2010
Moor stereo Bluetooth headset
Absolutely AMAAZIIING!! Paired easily. Sound quality through iPhone of calls and music is breathtaking. Best gadget I have ever bought!!
13 January 2013
Very nearly the perfect headset
Connected easily, charges quickly, works well and looks great at a very reasonable price. I just wish designers appreciated that some of us must have quite small ears and that this is crucial not just to the comfort of a headset, but also to whether it will used regularly or consigned to a cupboard and then the local charity shop. Unfortunately after wearing these for a train journey my ears were sore and this will not be something I use again.
Paul Rushton
United Kingdom
Ipod touch 3rd gen
9 January 2013
Great headphones, just don't use for training!!!
I researched Bluetooth headphones thoroughly, as when in the gym either on cardio equipment or using free weights, the wire from my usual headset always got in the way. On the treadmill, if i caught the wire, the suddenness of it would nearly make me fall and when working with weights, getting the wire trapped mid lift was hugely frustrating. For the money i could afford, the Moor Stereo Bluetooth Headset came way out on top in all the reviews i read and i read a lot. The only constant negative was how sore to start off with the earpieces were, that never changed, but you get used to that!! I was training for a half marathon and these were fantastic, looked good, sound was fantastic for the price i paid. Then, after about 4 months, i started losing the sound in one side. I thought maybe i hadn't charged them enough, but then quickly lost sound in both sides to a point where i could barely hear a thing. There was a notice of a warranty on the packet the headsets came in, but i couldn't find an address no matter how much i searched for it on the internet. So i did a bit more research and found that as good as this headset is, it doesn't like sweat!!!! I found other users with the same experience as me. Great for walking around shopping etc. but for use while exercising, they have a limited life span!!! A real shame and very disappointing!!
205 Reviews
|
Write a review
---
Why buy
Listen to music and have phone conversations
Slim, lightweight design
Multipoint - so you can connect to 2 devices
Hinged arms so you can easily store the headset away
Easy access to controls on the side of the headset
DSP technology - so phone conversations are crystal clear
Metal exoskeleton for a strong but flexible body
---
Additional information
Stay active. Stay entertained.
The Moor stereo Bluetooth headset offers an extraordinary music experience, unique design, essential function and high sound quality fused to create a sensational stereo headphones. They are designed to offer great sound for both music and phone conversations whilst also being extremely comfortable so you can carry on doing other activities.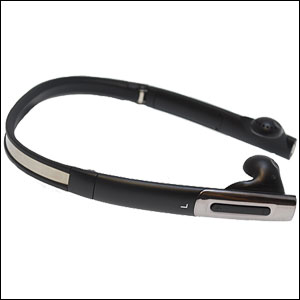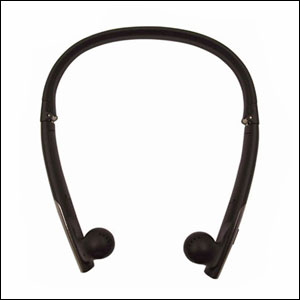 Go for style and comfort:
Moor stereo Bluetooth headphones are light weight and offer great comfort as well as sound quality. They are designed to fold away so you can store them away safely and neatly with the foldable arms. The Moor Bluetooth Stereo Headset is a lightweight, wireless headset that brings clarity to your music and calls. This stylish headset features a lightweight, over the head design for all-day comfort.
The ear hooks are designed so they fit inside your ear, cutting out all of the background noise, so you can enjoy your music and your phone calls crisply and clearly.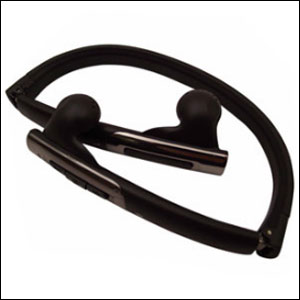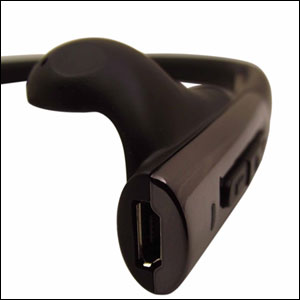 Manage your calls and your music with ease
The headset is designed so you can easily manage your music and your phone calls easily. When you get an incoming call the music will cut off so you can take your call and once you hang up your music will return. They feature easy to use controls on the side of the headset which allow you to quickly and easily change the volume and answer/reject calls without having to remove the headset.
The headset also features DSP technology as well as MultiPoint so you can pair it to more than one device at a time, perfect when managing business and personal calls or for pairing it with your mobile phone and your PC or games console.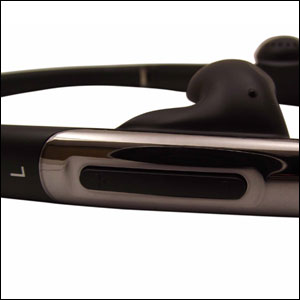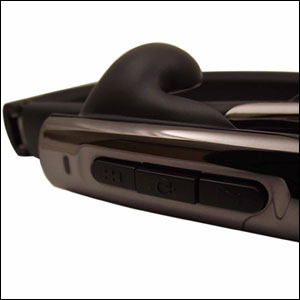 Use them on the go
Stay entertained while you're on the move - The Moor stereo Bluetooth headset is sweat and splash resistant and features easy-to-reach music and call keys. The headset is also perfect if you are going to use them for online gaming such as PC or PlayStation 3 so you can chat to your friends whilst you're online.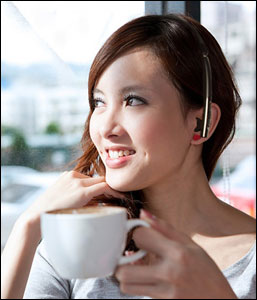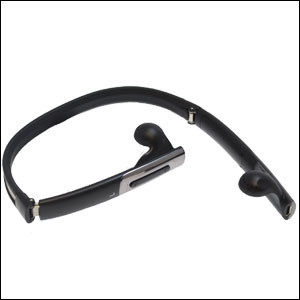 Specifications:
Bluetooth specification: Bluetooth V2.1+ EDR
Frequency response: 2.40GHz - 2.480GHz
Support profiles: HSP, HFP, AVRCP, A2DP
Function range: Up to 10 metres
Operation time: Handsfree 9-10 hours
Music playback: Up to 5 hours
Standby time: Up to 120 Hours
Talk time: Up to 6 hours
There are no reviews for your native language. Please select an alternative filter above.
Average rating 4,4 given by 205 customers | Write a review