Most useful customer reviews
Shawn
Croydon, Surrey
apple iPhone
6 June 2016
Great Portable Stand!
This stand is great for sending e-mails / going on line and viewing films on my iPhone 6s Plus. Can be use on my leg & stomach while laying on my bed with great field of view. Would recommend this stand for Mobile phone users and at a great price too!
Linzi Moon
Surrey
Pad Pivot
15 October 2015
So good I bought another
I bought my first one as a gift for my son. He liked it so much he bought another and so did I. It is a really versatile little gadget and I use it a lot. The main benefit is that it stops me bending over in bad posture especially when using the pad on my lap. I can sit up straighter with it supported on my leg. It also frees up both hands making things flow more smoothly and I no longer have to break off to rest and stretch the hand holding the pad upright. It folds up into a neat little package that slips into a pocket or purse. I've just bought a second one for myself so that I can leave one at home and have the other constantly in my bag. Highly recommended.
SHAGGYPARA
Chesterfield
Apple iPad 4
20 June 2015
Excellent device
Absolutely brilliant piece of equipment, holds my iPad perfectly & now can watch films in bed with iPad in this device instead of trying to prop up, also compact for storing when not in use, fully reccomend!
111 Reviews
|
Write a review
---
Additional information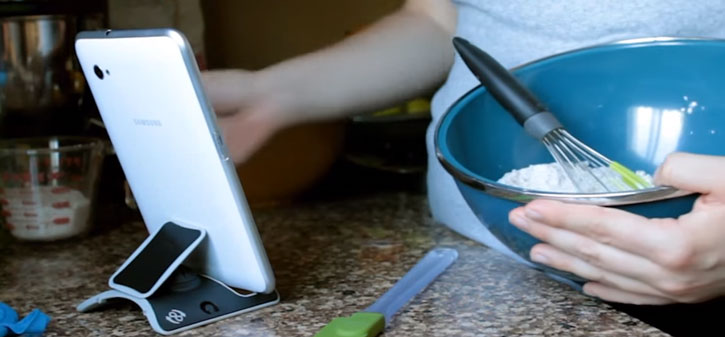 Prop up your tablet or e-reader on a desk, worktop, table or on your lap
The PadPivot NST is the ultimate universal tablet desk stand and holder. Featuring various methods of securely holding your device, including support for Apple's iPad and other popular tablets. The PadPivot will also provide a comfortable position for a wide selection of smartphones and e-readers.
This lightweight and portable tablet stand will hold your favourite device for hands-free viewing, whether on a table, desk, kitchen worktop or for even perching on your thigh using the included leg strap.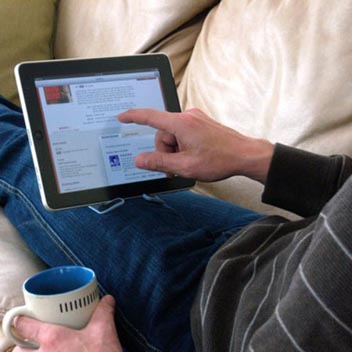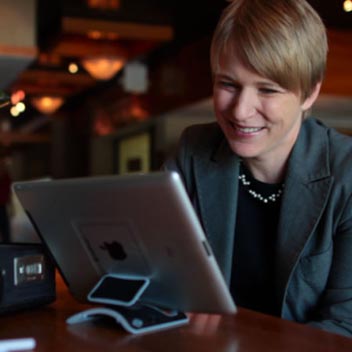 Optional sticky pad for attaching your device
The PadPivot features a sticky pad, allowing you to attach your device and to some cases. If you're using a case that won't stick, there's a notch that holds your device upright instead.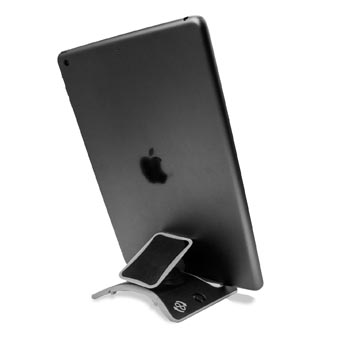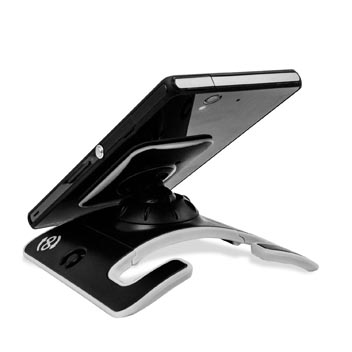 Compatible with almost all tablets and e-readers
The unique way in which the PadPivot NST holds your device allows it to support a wide variety of devices, including but not limited to the Amazon Kindle range and of course the Apple iPad. Whatever your device, you can be sure that the PadPivot NST will provide comfortable and secure support whether positioned on your desk or on your lap.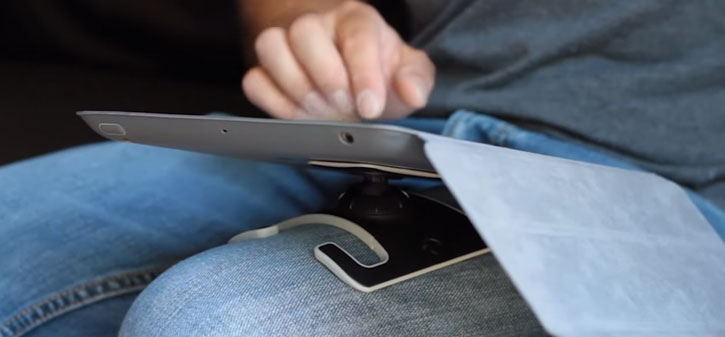 Provides superb stability and allows for adjustable viewing angles
The newly redesigned PadPivot NST incorporates patented 'SureGrip NanoSuction Technology' that securely adheres to glossy surfaces. Tablets with matte finishes on the back such as the iPad will require the application of the supplied glossy decal.
Additionally, the PadPivot NST features a ball-bearing pivot, which allows you to adjust the angle to one that works best for you. This makes it perfect for using your tablet to view films or when relaxing with your e-reader to immerse yourself in a good book.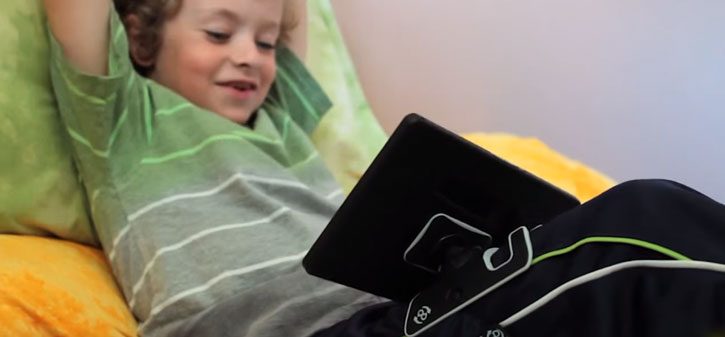 Portrait of landscape viewing angles
View your tablet or e-reader in portrait or landscape orientation, so you can adjust the view to which works best.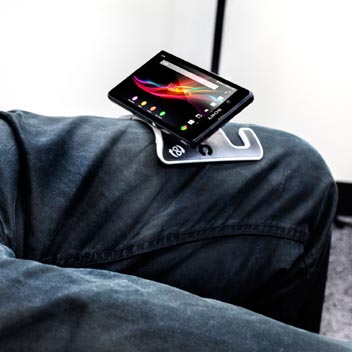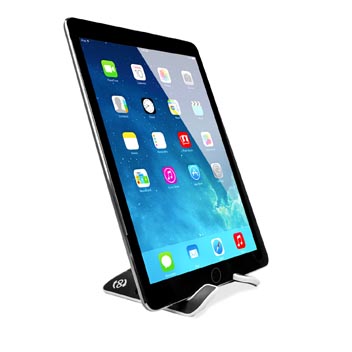 Easily folded away for pocket portability
The supporting legs of the PadPivot NST can be folded in on themselves and the sticky pad itself can easily be removed and stored underneath the base of the stand - allowing you to carry the PadPivot with ease.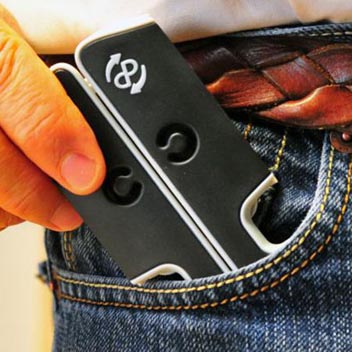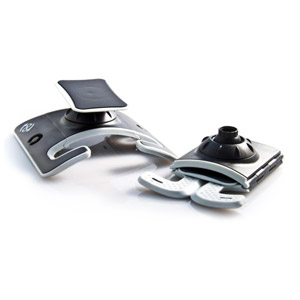 Specifications
Tablets up to 254mm diagonally