Additional information
IP-68 rating ensures waterproofing up to 3m
Designed to protect your iPhone 5S / 5 from water damage, the Griffin Survivor + Catalyst Case can be fully submersed up to 3 metres. Manufactured to include nylon latches, cut-out protectors and silicone O-rings the Survivor + Catalyst creates a waterproof seal to allow your iPhone to be used safely underwater.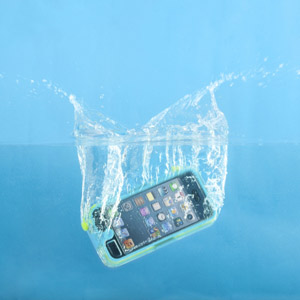 Case design seals out water, dust, grime, grease and sand
No only does this case protect against water damage but the gasketed design and in-built compression latches comprehensively seal out dust, grease and sand from entering the case and damaging your iPhone 5S / 5. This means that your iPhone 5S / 5 can be taken to the beach, poolside or out trekking or mountain biking without having to worry about the safety of your iPhone.
Polycarbonate front cover ensures screen protection and functionality
The clear polycarbonate frames and integrated TPE shock absorbing bumpers of the Griffin Survivor + Catalyst Case are designed provide fantastic impact resistance, minimising the impact from drops of up to 2 metres to protect the iPhone 5S / 5. Not only this but it still ensures full functionality of the iPhone 5S / 5 touchscreen.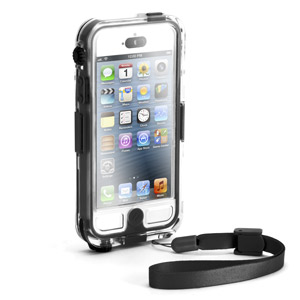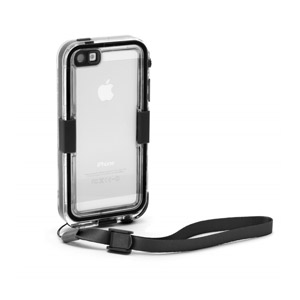 Waterproof controls allow full access to functions and features
Built into the Griffin Survivor + Catalyst Waterproof case are waterproof TPE buttons for the home button, lock button and volume controls. Additionally, a special seal prevents water from entering the case via the headphone jack.
*Please Note: To fully ensure that your iPhone 5S or 5 is protected underwater, the Incipio Atlas Waterproof Rugged Case needs to fully encase your iPhone in order to make sure it is completely waterproof. This may affect the Touch ID feature in the iPhone 5S.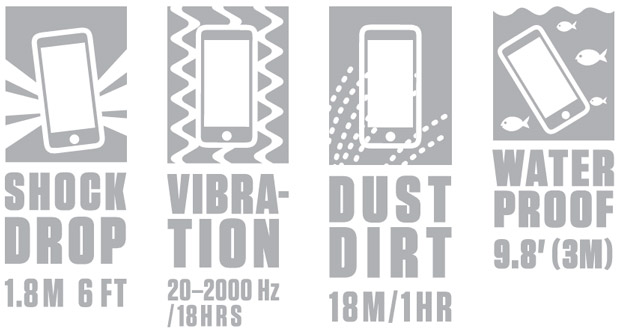 Technical Specifications:
Dimensions:

Width: 2.65S / 5" (67.3 mm)
Thickness: 0.5S / 56" (14.2 mm)
Height: 5S / 5.33" (135S / 5.3 mm)
Materials:

TPE shock-absorbing bumpers
PET-integrated screen cover
Silicone o-rings:
Polycarbonate frame and rear cover
Nylon latches and charge port door
TPE volume controls, power button, home button