Additional information
Waterproof casing exceeds IP68 rating for unparalleled protection
Designed to be the epitome of smartphone protection the Seidio OBEX case safeguards your phone from water, snow, mud, dust, and sand. The case includes a two-stage protection system for critical entry points and waterproof membranes shield the microphone and speakers while maintaining sound quality during normal use.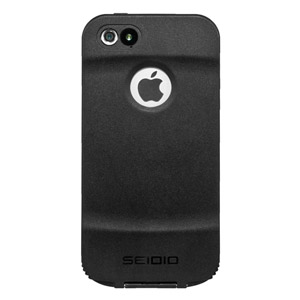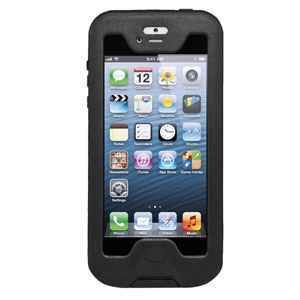 These innovations help the Obex case to exceed the IP68 rating, signifying that it is both dust-tight and protected against complete and continuous water submersion.
Hybrid material construction provides superior impact resistance
Tested against the military standard MIL-STD-810G test, the iPhone 5S / 5 Obex case exceedes in protecting an iPhone 5S / 5 from drops at 4 feet at multiple angles.
The internal structure of the case is designed to provide excellent shock absorbancy and the combination of Polycarbonate (PC) and Thermoplastic Polyurethane (TPU) materials provides protection from impact.
Raised case bezel and integrated screen cover protect against screen damage
The Obex case is not only protective against extreme situations but also includes several design features to protect it from everyday use. Raised edges on the case and the integrated 4H hardness rated screen protector help to protect your iPhone's screen from scratches and scuffs.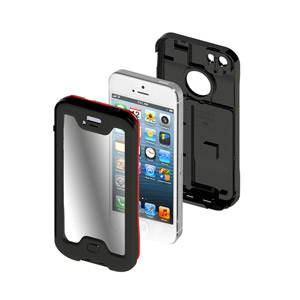 Rubber stoppers ensure protection against water and dust
The Obex case features rubber silicone stoppers keep dust and liquids out of headphone and USB ports while still allowing easy access in dry conditions.
Allows full functionality and access to controls
Designed to provide protection without sacrificing functionality the iPhone 5S / 5 Obex case allows full use of the iPhone 5S / 5 features. Anti-reflection glass protects the camera lens without interfering with photo quality whilst the built-in screen protector promotes touch sensitivity and clarity. Additionally, a waterproof membranes shields the microphones and speakers while maintaining perfect sound quality.
*Please Note: To fully ensure that your iPhone 5S or 5 is protected underwater, the Seidio OBEX needs to fully encase your iPhone in order to make sure it is completely waterproof. This will affect the Touch ID feature in the iPhone 5S.