olloclip iPhone 5S / 5 Fisheye, Wide-angle, Macro Lens Kit - Black

Product part number: OCEU-IPH5-FWM-B
Product reference: 38973
Enhance your iPhone 5S / 5 photography with this black olloclip lens kit. Combining fisheye, wide-angle and macro lenses in one easy quick-connect product.
Additional information

Instantly enhance your iPhone 5S / 5 photography
The olloclip is a unique clip-on lens solution which allows you to instantly transform your iPhone camera to take one of three different types of photo using the included lens;
Wide Angle Lens - The Wide-Angle lens is great for when you need that extra field of view, approximately double that of the normal iPhone 5S / 5.
Macro Lens - The Macro lens applies roughly a 10X multiplier and allows you to focus the iPhone within 12-15S / 5mm of the subject. The Macro lens is cleverly concealed within the olloclip and can be accessed by unscrewing the Wide-Angle lens that is normally attached to it.
Fisheye Lens - The Fisheye lens captures approximately a 180 Degree field-of-view and produces some striking images.

Highly portable quick-connect solution
The olloclip is unique in that it does not require a special case or adapter. Simply clip the olloclip onto the corner of your iPhone 5S / 5 for immediate results. The olloclip can hold two lenses at a time so simply flip the clip over to switch between lenses and shots.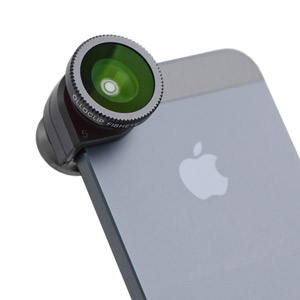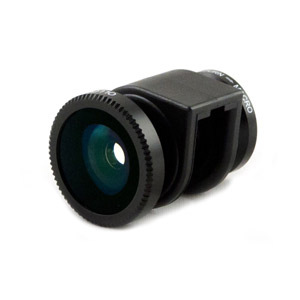 Manufactured using multi-element optics
The olloclip uses precision ground glass multi-element optics for the lenses. The barrels are made from aircraft grade aluminum using a CNC machine and then anodised. The iPhone attachment is made from a soft plastic material that ensures a secure fit every time to the iPhone.
Supports use with any iPhone photography apps
The olloclip perfectly accompanies your iPhone's photography apps in order to create truly unique and stunning images. Ideal with instagram, Camera+, Hipstamatic and many more, the olloclip can be used to experiment and create exciting new photographic styles.