Otterbox Defender Series For Samsung Galaxy Note 8.0 - Glacier

Product part number: 77-30371
Product reference: 40560
Protect your Samsung Galaxy Note 8.0 with the toughest case on the market - the Otterbox Defender Series in Glacier white.
"Just Do It!"
"Great protection for my 8.0"
Most useful customer reviews
24 January 2014
Just Do It!
We've had two previous tablets in our household, and both times I "um'd and ah'd" before I got an Otterbox for them. Unfortunately both times I "um'd and ah'd" too long, and they both ended up with cracked screens. The first one cost me £75 to repair, and the second £170, so even though the Otterbox may seem pricey, it will save you money in the end. This time I made sure I got one before the inevitable, and it has paid for itself already! I accept that the Otterbox does add more than a little bullk to the device, but I actually find the bevelled edge makes it much easier to grip onto. Without it, I'm clinging on to the slipper edge for dear life. What the Otterbox seems to have over the other similar cases is the outer cover, which doubles as a stand (two angles, depending on which side you use). I put this on the front and throw it in my bag without a fear in the world. If you use it as a stand it is great if you just want to view the screen. In the stand it does tend to "wobble" a bit if you're using a notebook/drawing app and you're writing near the corners, but that is just because it's resting in the stand, and there is no method of clipping it firmly into position. In short, if you take your Note 8 out and about with you, and you don't want to have to keep holding it like a newborn baby, then get one of these before it's too late. If you don't take it out and about with you, then you should've bought the 10" note! :) Enjoy.
Anonymous
Suffolk
Samsung 8.0
21 October 2013
Great protection for my 8.0
Had this case now for a couple of weeks, and can't fault it. The Otterbox is worth the price, very well made and really feels that it would protect my 8.0. I would definitely recommend this product to anyone.
2 Reviews
|
Write a review
---
Additional information
The OtterBox for Galaxy Note 8.0 Defender Series will offer your device the ultimate safeguard, with a slim and sophisticated look.
3 layers of protection
The Otterbox Defender Series wraps your device in 3 layers of protection. The first layer is a strong polycarbonate shell which caresses your Galaxy Note 8, which provides added protection against drops and bumps. The shell features cut outs which are designed to give you access to all of your devices ports and features.
Silicone skin to protect all of your device
The second layer is a silicone skin which wraps around the polycarbonate shell and absorbs any shocks which would be otherwise felt by your device. The silicone skin also features cut outs to give you access to all ports and features, but it is design with silicone covers so you can ensure that, when not in use, all ports and features remain protected at all times.
Includes detachable holster / adjustable stand
With every Defender case come a detachable plastic holster. This allows you to add an extra layer of protection to your Note 8 and it also functions as a multi angle stand.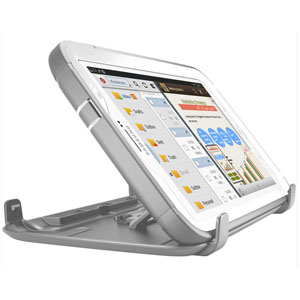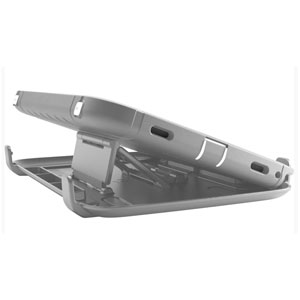 Screen protection built in the protect your devices screen
The final layer of protection is a thermal-formed sheet which covers the screen and keys of your Galaxy Note to give your device 360° protection at all times.