Olixar HexStyli 6-in-1 Stylus Pen - Silver

Product reference: 41890
The Olixar HexStyli 6-in-1 stylus pen is the ultimate accessory for tablet and smartphone users - with a ball point pen, stylus tip, ruler, spirit level and two screwdriver heads all built into it!
"A great item it's all you need in one place"
"Asked for the best and received just that."
"A useful delight"
Also available:
Most useful customer reviews
Brenda
Barrow in furness. Cumbria
iPad air
19 June 2017
A great item it's all you need in one place
A great item it's all you need in one place, the pen so you don't have to search for one to write anything down, the screw drivers very handy for opening battery covers and the level and ruler are very handy especially when you are looking to see measurements on the things you buy on the web without hunting for a tape measure.
James Docherty
Andover
Samsung Galaxy S8 Plus
1 June 2017
Asked for the best and received just that.
I was looking for a comfortable easy to use stylus which was multi tasking and accurate in use. Having no other way of verifying the accuracy of this product I decided to purchase it in the hope of satisfaction. No further words required, sufficient to say it done exactly what it said on the tin. Thank you very much,I will be back for more.
Stephen Spencer
Birmingham
Oxilar HexiStyli 6in1Stylus Pen
29 May 2017
A useful delight
It really is well put together, easy to use and is so handy. Especially when an unexpected call comes in on your mobile and you need a pen. It's right there. And as a stylus pen it beats others I have tried into a cocked hat. And small screws need tightening or loosening, no problem. A great buy.
441 Reviews
|
Write a review
---
Additional information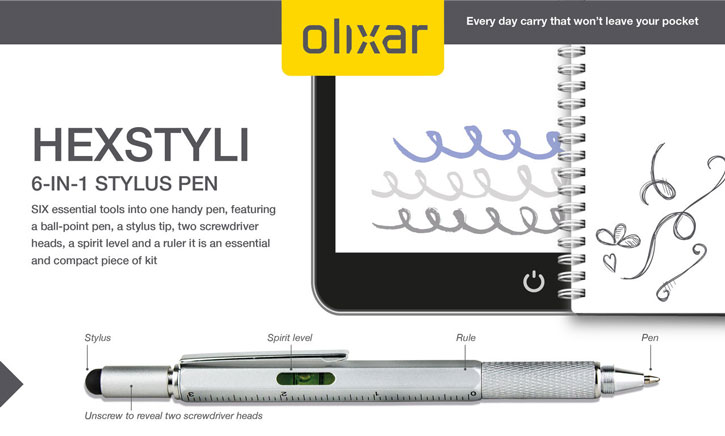 Omnidirectional stylus tip for accurate on screen interaction
The Olixar HexStyli 6-in-1 Stylus Pen has an omnidirectional tip, capable of moving on the screen just as smoothly in any direction you wish. This allows for accurate movements, drawings and precision touches.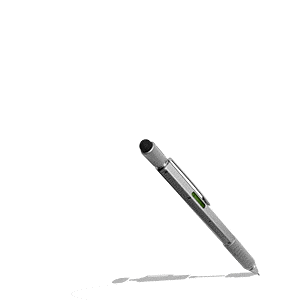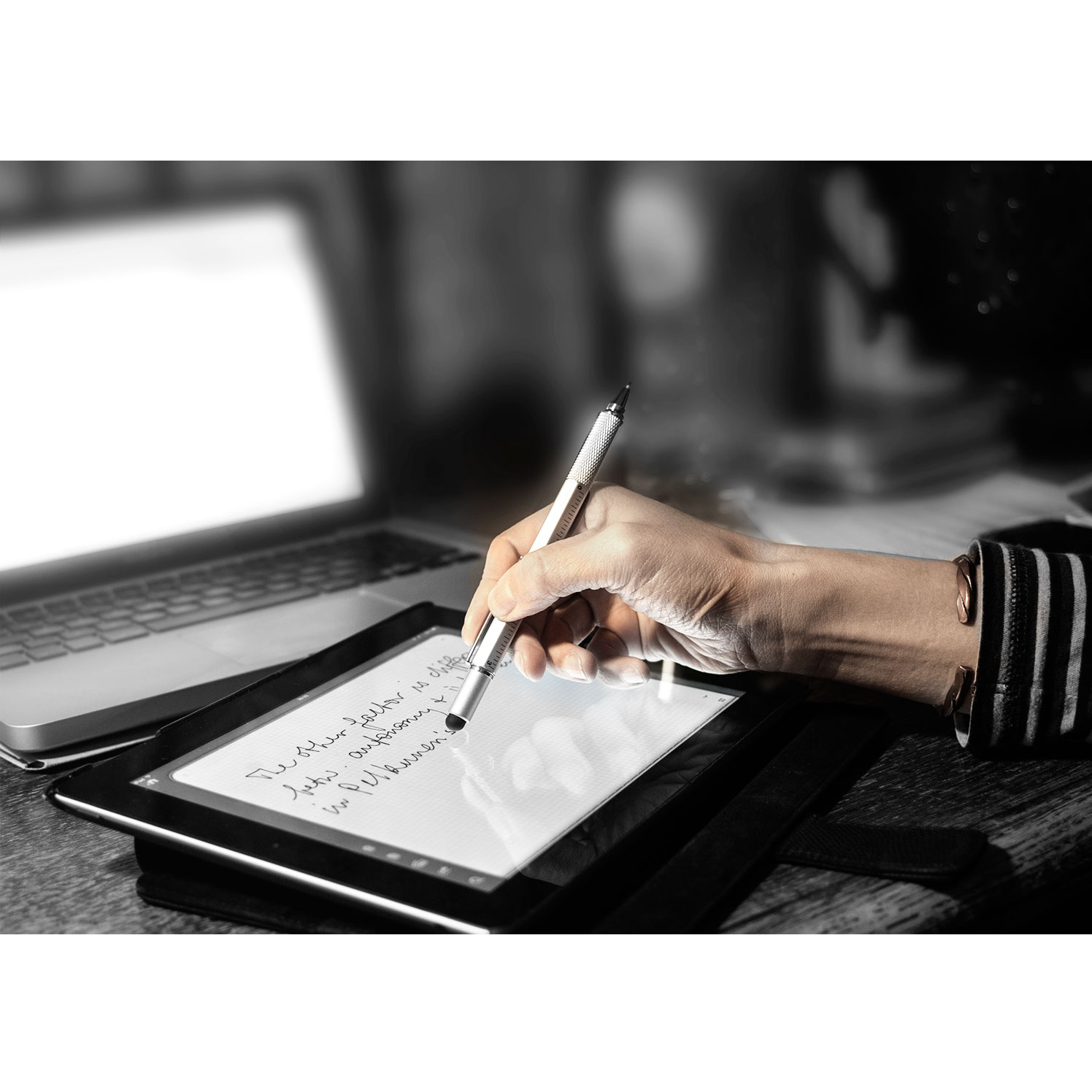 Integrated ballpoint ink pen for jotting down notes
Not only does the Olixar HexStyli feature a stylus tip at one end of the pen, but it also has a refillable ballpoint ink pen at the other end.

Printed ruler on the body
The Olixar HexStyli is ideal for making quick, small measurements as it features a 7cm and a 3 inch ruler printed on its body.

Built-in spirit level
With the Olixar HexStyli you'll never have unlevel pictures hanging at home or work again due to its built-in spirit level.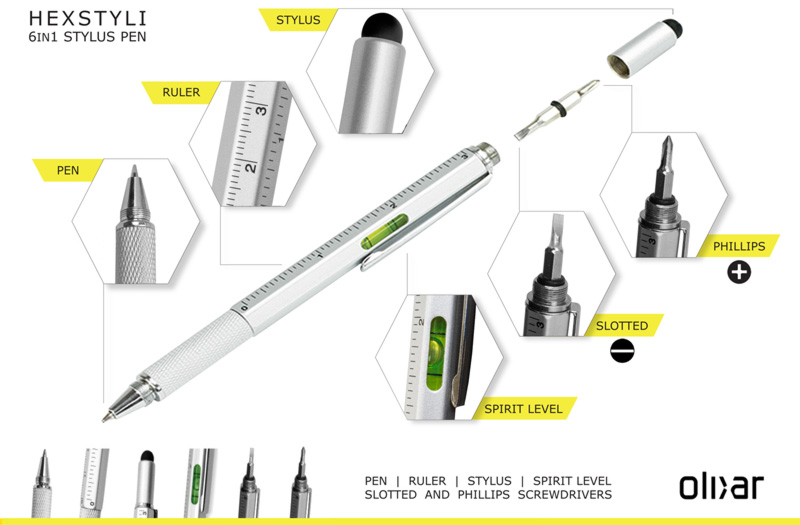 Phillips and Slotted reversible head screwdriver hidden under the stylus tip
By removing the stylus end of the Olixar HexStyli, a screwdriver tip is revealed. Pull this tip out and you'll see that it is double ended with one end being a phillips and the other being a slotted head. So wherever you are, you'll always have a screwdriver to hand.