Most useful customer reviews
David Harris
East Midlands
Exogear Exomount
20 October 2016
Birthday present
Really happy with this product. First time I've used mobile fun but t will not be the last. In fact already ordered some new items and have a few more in the pipeline.
4 September 2016
A real find!
Solid and well made. Easy to install...this product does what it says and is excellent value. Highly recommended!
26 July 2016
Very easy to use.
Very easy to use. Attaching your phone to it is a breeze. Easy to adjust the angle or orientation.
79 Reviews
|
Write a review
---
Additional information
Mount your Smartphone, MP3 players and GPS device safely in your car
The Exogear ExoMount Touch CD allows you to safely position your 3.5" to 5.8" Smartphone, MP3 player or GPS device. Allowing you to use your smartphone for handsfree calling, as a sat nav, playing a video for the kids or just for mounting it in a comfortable position which keeps your smartphone in view without blocking your view of the road. The Touch CD mounts through an intuatively designed expanding wing which slots effortlessly into your CD player, providing a secure fit.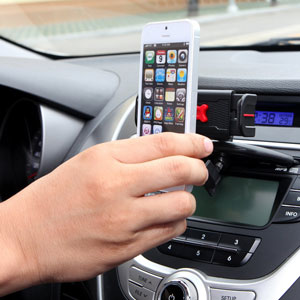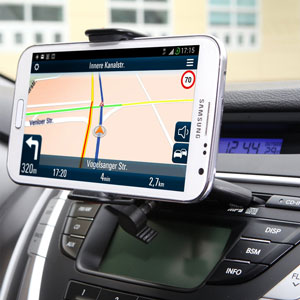 Incredibly stylish with access to all ports and features
The ExoMount Touch CD car holder whilst looking incredibly stylish also allows full access to charging ports, buttons and your devices screen so you don't have to constantly remove the device from the holder to access it or charge it. There is also access for the front and rear facing cameras so that you can make recordings whilst you're driving, perfect for recording something on the road or in the back of your car.
Can be positioned at multiple angles for a clearer view
The ball and socket joint rotates through a complete 360°, making it easy to find a comfortable angle horizontally or vertically whilst driving. This makes the ExoMount perfect for using your tablet or smartphone to take calls hands-free, use as a sat nav or even set up a video for the kids to keep them entertained on long journeys.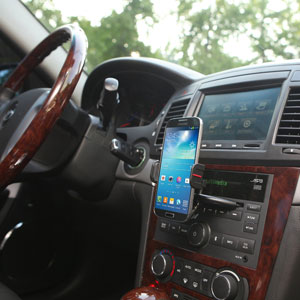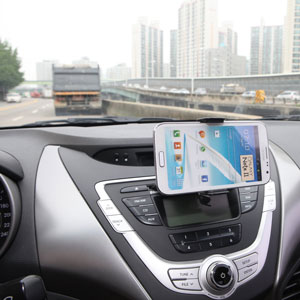 Easy 3 step installation
With 3 easy steps your ExoMount will be installed and ready to go. Just slide your device in, lock and touch. Gone is the need for unreliable suction cups falling off the windscreen or big bulky car holders coming out of your cigerette lighter anymore with the ExoMount Touch CD car holder.

Attach and remove your phone with one hand
The simple easy one touch design makes attaching your smartphone simple as well. It's designed so that, with one hand, you can easily insert and remove your phone from the holder so within seconds you can be ready to drive or get out of your car.
Please note: Multi-disc & auto-changer CD or DVD Players are not compatible. Please do not attempt use of the CD Slot Mount in any player other than a standard in-car single CD disc type.
Please note: if your vehicle's CD slot is unusually narrow, this slot mount may be incompatible with your vehicle.