Most useful customer reviews
Arch Stanton
Sad Hill
Samsung Galaxy Tab 3 10.1"
7 January 2015
Does a great job
I'm not sure why Mr. Gupta of Australia had so many issues. I find the plastic corner clips are fine with nice tight elastic, holding my 10" tablet firmly in place with no risk of slipping out. Perhaps with something smaller than 10 " it would be a little sloppy, but if you have a 10" one it's spot on. I also find that all of the keys work perfectly and it even has Pound and Euro keys like a desktop keyboard. The only slight snag I've got is that it is a bit awkward to plug the charge cable in when the tablet is in the case and the case has to be kept open and flat. But that is nothing to do with the case just the position of the charge point on the Galaxy Tab 3, would have been better if Samsung had placed the charge point on one of the short sides on the tablet. There is one way round, mount the tablet upside down and let the screen rotate. In conclusion I find this case very easy to set up and works perfectly, hence 5 stars.
7 February 2014
Bluetooth/case samsung 2014 tablet
looks great, easy to link, works great
8 Reviews
|
Write a review
---
Additional information
Leather style case with built-in Bluetooth keyboard
An ideal complement for your tablet, basically giving you the usability of a laptop with the convenience of a tablet the Kit Universal Bluetooth Keyboard Case is a leather style folio case with a detachable Bluetooth keyboard. When your tablet is not in use this case offers great protection against minor impacts, scrapes and dirt.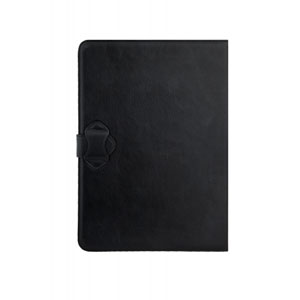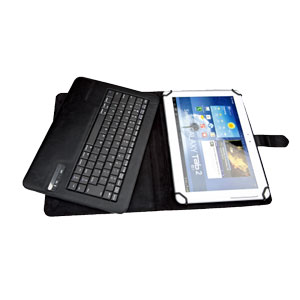 Features a full QWERTY Bluetooth keyboard
As the name suggests the Kit Universal Bluetooth Keyboard Case includes a full QWERTY keyboard which is comfortable and easy to use, with it's well spaced keys you'll find typing quickly is no problem. Additionally the keyboard allows for quiet keystrokes which is ideal for use when commuting.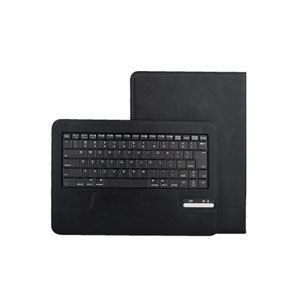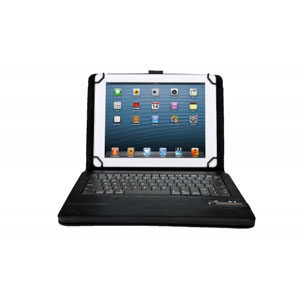 Long-lasting rechargeable battery
The keyboard lasts up to 90 hours off a single charge, so you needn't worry about having to plug it in constantly. When you do, it utilises a standard MicroUSB charging cable and takes about 3 hours to charge fully from flat.
Integrated stand for comfortable viewing
Built into the case is a discreet stand, which folds out to offer comfortable viewing when typing up documents or emails, watching a film, browsing the Internet and more. When not in use the stand folds away neatly, and you wouldn't even know that it was there.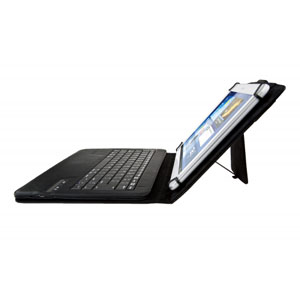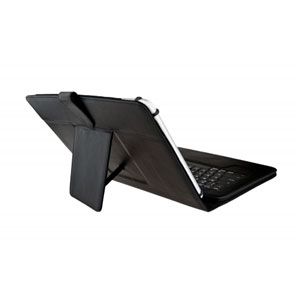 Universal design to fit tablets that are 9-10 inches in size
The Kit Universal Bluetooth Keyboard Case is designed to be compatible with most tablets that are around 9-10 inches in size.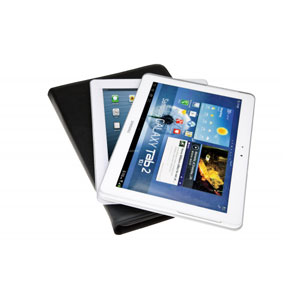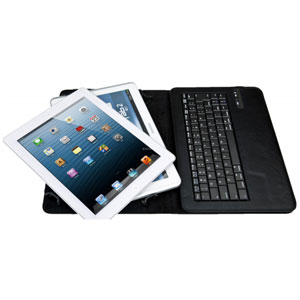 Technical Specifications:
Bluetooth Specification: Bluetooth V3.0
Working distance: 10 meters
Uninterrupted working time: 90 hours
Charging time: 3 hours
Battery type: Li-Po
Boxed dimensions: 300 x 205 x 33mm