Most useful customer reviews
12 March 2015
Good charger
Fast charger for iPhone &ipad
Jose Machado
Portugal
ipad 3, Samsung Galaxy S4, Nokia Lumia 930
13 September 2014
Very Good
It has a huge 20.800 mAh battery and has 2 USB ports of 1x1A and 1x2.1A suitable for tablets and allows a rapid recharge and since has a good battery it could recharge full my ipad3 with a 11.600mAh battery. I'm happy with it. It's a pretty big but fits well in a pocket and comes with adapters for Apple 30 pin, microusb and mini usb.
11 August 2014
great phone charger
this is fantastic. its fully charged when I got it, and has lasted 3 full charges for my z1 and still more juice, its come in handy not only for me but friends, I keep it in my car ready to go and it charges quicker then the car, I never leave without it now and its power cord, you never know
7 Reviews
|
Write a review
---
Additional information
Gigantic 20,800mAh battery pack provides you an abundance of charge
Provide almost any mobile device and tablet a full charge with the Kit:High Power 20,800 mAh Dual USB Portable Charger.
With a huge 20,800mAh capacity, it's powerful enough to fully charge an iPhone 5S twelve times over or will almost fully charge an iPad and still have enough power to charge an iPhone 5S five times.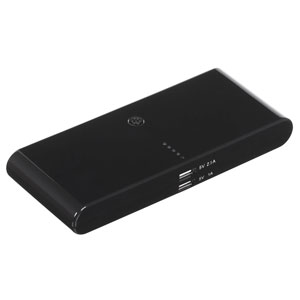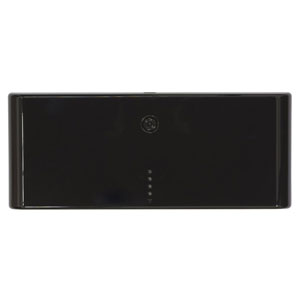 *PLEASE NOTE: This product doesn't come with an AC mains charging cable, only a USB one
Includes Micro USB, Mini USB and 30 pin charging adapters
The Kit: High Power 20,800mAh Dual USB Portable Charger includes 3 interchangeable charging adapters, a Micro USB, Mini USB and 30 pin charging adapter.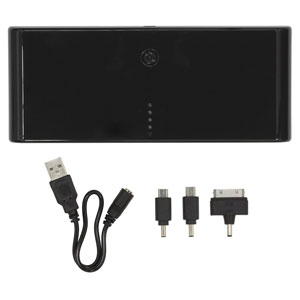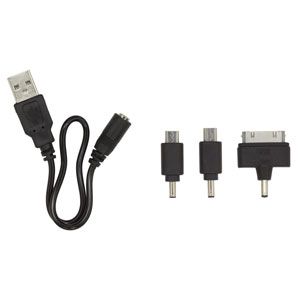 Dual USB outputs support simultaneous smartphone and tablet recharging
An outstanding feature of this portable charger is that it includes two USB outputs, one of 1000mA and another of 2100mA . This means you can use it to simultaneously charge a smartphone as well as tablet devices including the iPad Air or Samsung Galaxy Note 10.1.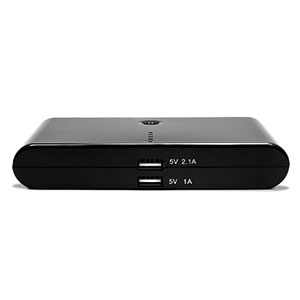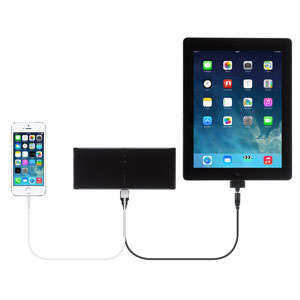 Freedom to charge your devices anywhere
This portable charger provides you with the freedom to charge your devices anywhere.
Allows you to connect a USB charging cable into the provided USB sockets and instantly begins to charge your device. This is perfect if you're on the move or don't have access to a mains power source to charge your device, including camping holidays and music festivals.
To charge the device itself simply plug in the included USB to Mini USB cable and connect to a laptop or PC or use with a USB mains adapter.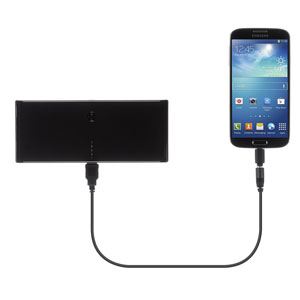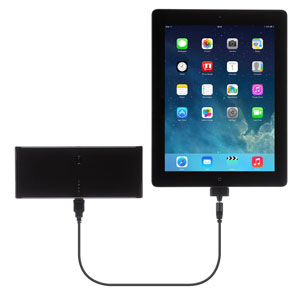 Small, stylish and portable
Designed to be highly the 'Kit: High Power 20,800 mAh Dual USB Portable Charger' is small sized so it fits in a bag or case easily, and boasts a clean and simple aesthetic.
On the top of the charger are a series of battery level indicators, which details how much power is left in the Kit charger.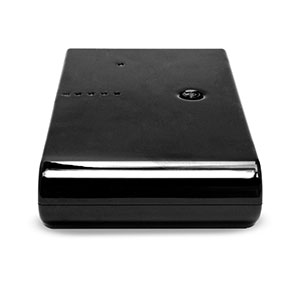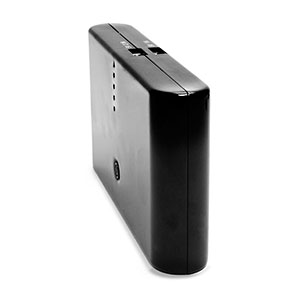 Technical specifications:
Dimesions: 172 x 70 x 21 mm
Weight: 454g
Capacity: 20,800 mAh
Input: DC 5V/1A
Output 1: DC 5V/2.1A
Output 2: DC 5V/1A