Most useful customer reviews
17 May 2017
Great.
Very pleased with the whole thing, delivered on time, easy to assemble, can take different size phones and can be used at different angles. Excellent.
16 May 2017
top product
absolutely awesome great quality very strong sturdy can still play cd's whilst it sits in the drive super fast delivery i love the fact that it can move in any position well worth the buy
10 May 2017
BEST. PRODUCT. EVER!
This phone car holder is the best thing out in the market, don't even waste your time looking at anything else. It's stylish, sturdy, easy to use and does not obstruct your view out of your windscreen. Definitely a five star product, I'll be ordering a few more for the rest of the family.
312 Reviews
|
Write a review
---
Additional information
Ensures safer driving
Proven by industry experts, phone's mounted away from the windscreen ensure safe driving conditions, thanks to reduced screen glare, more windscreen visibility and making your trips more pleasurable and most importantly safer.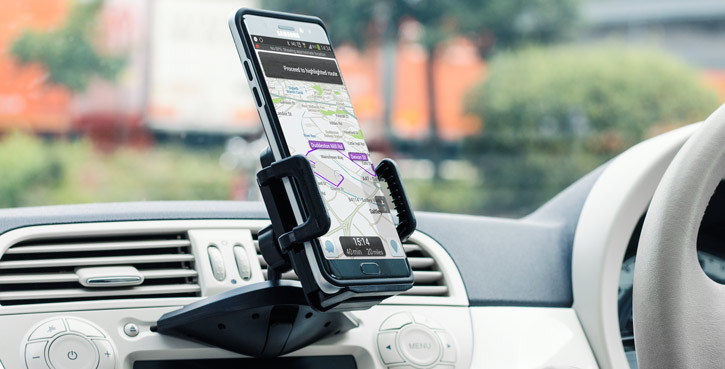 Suitable for phones with or without cases up to 11cm
The Olixar CD Slot Mount is truly one of the world's best universal car mounts, with a unique stylish adjustable grip holder that securely holds your phone in place - even in the roughest of terrains.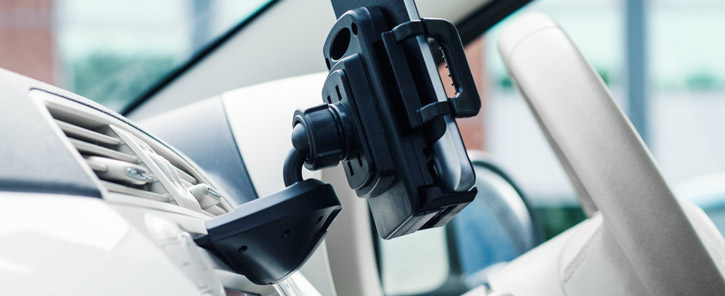 Suitable for phones with or without a case, the Olixar's quick release arms stretch from 5.2cm up to an impressive 11cm. This allows it to grasp most smartphones, even the Galaxy Note 4 - regardless of how thick their cases are (including the Otterbox range).
Quick one hand mounting / dismounting
The Olixar CD Slot Mount features a button that extends the cushioned arms automatically, so you can easily rest your phone within the holder with just one hand. Once in position, the arms can be pressed together to secure your phone. For further peace of mind, a locking button ensures the arms remain secure in the selected position. This button also acts as a quick release button for when dismounting, so you can efficiently remove your phone from the holder with just one hand.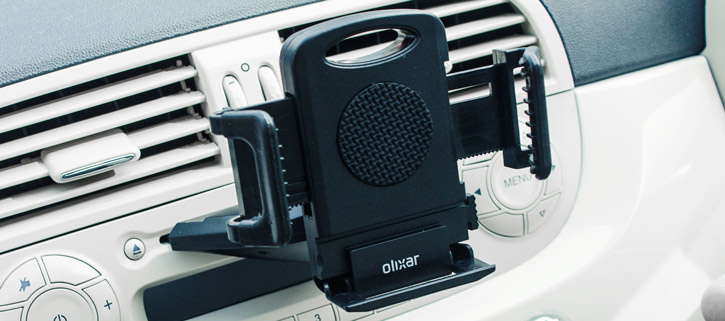 360 degree rotation of your phone
The holder features a large ball joint, allowing you to rotate your phone 360° for portrait or landscape positions and also includes a tilt depth of roughly 30° - meaning you can position the device however you wish.
A simple nut-and-bolt mechanism allows you to secure the holder in place once you've found the perfect viewing angle.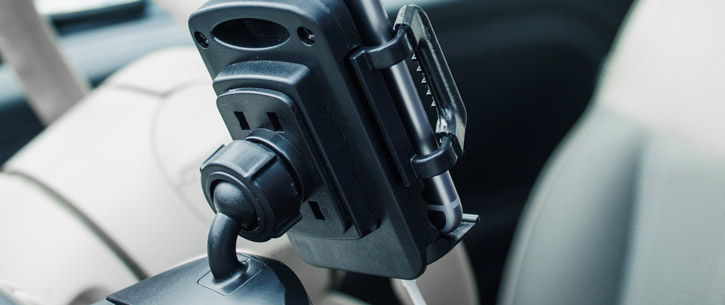 No technical installation required
The beauty of this product is that you don't have to spend your valuable time (and patience) installing it. It couldn't be easier as all you need to do is just place the Olixar CD Slot Mount Holder into your vehicle's CD slot and you're good to go. It will hold your mobile devices, sat navs or anything similar with ease.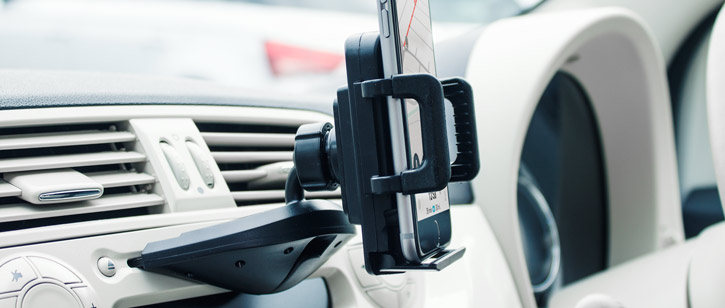 You can still play your CDs
Don't be frightened that it will hinder you playing your CDs or damage your CD player. The Olixar CD Slot Mount doesn't interfere with it at all.