Melody iPhone 6S / iPhone 6 Case - Gold

Product reference: 49305
The Melody case in Gold is designed to provide a stylish complement to your iPhone 6S / iPhone 6. Featuring robust polycarbonate construction, anti-scratch coating and metallic laser-etched stripes.
"Very attractive cover"
"A*****"
"Great Case"
Most useful customer reviews
9 June 2017
Very attractive cover
Nice present for my wife
Ken D
LINCONSHIRE
I PHONE 6 COVER
18 March 2017
A*****
Make the phone look better
Louis Cennamo
London
iphone 6
1 October 2016
Great Case
A quality case and perfect fit. The case also looks beautiful with my gold iPhone 6. The design of gold edges and stripes are pleasing on the eye and the edges also make it easier to hold the phone. The gold stripes in the lower rear of the case balance very well with the clear top half that enhances the Apple logo and gold upper back of the phone. The cutaways are perfect and the overall effect is a well rounded phone rather than a phone with a case. When travelling I have a neoprene pouch for screen protection as I prefer it to other screen protectors or heavy wallet cases, but whatever your preference this case is slim enough to fit in to it. (inc pockets). Highly Recommended.
26 Reviews
|
Write a review
---
Additional information

Protects your iPhone 6S / iPhone 6 from cosmetic damage and light knocks
The Melody case protects from scratches and scrapes while letting the beautiful industrial design of your iPhone 6S / iPhone 6 shine through. Melody starts with a hard and durable polycarbonate shell, then adds a metallic coating across the lower half of the case.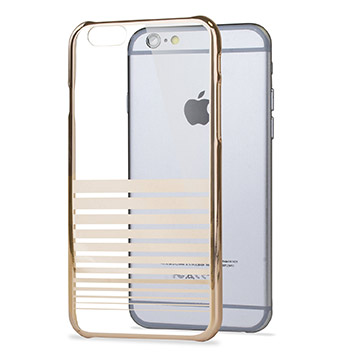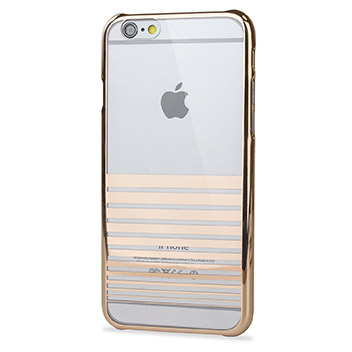 Laser-etched stripes
Laser-etched stripes add a stylish accent to this fashionable case. The metallic elements in the design sit well with the metallic finish of your iPhone 6S / iPhone 6 giving a classy overall aesthetic.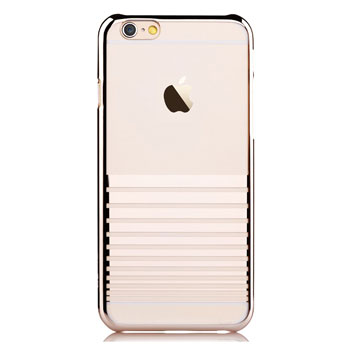 Slim fitting and lightweight
This lightweight polycarbonate case provides excellent protection without adding any unnecessary bulk to your phone. This means that you will have no problems placing the phone in your pocket or handbag. It also means the iPhone 6S / iPhone 6's natural form is preserved as well as protected.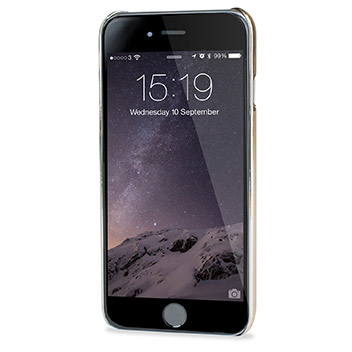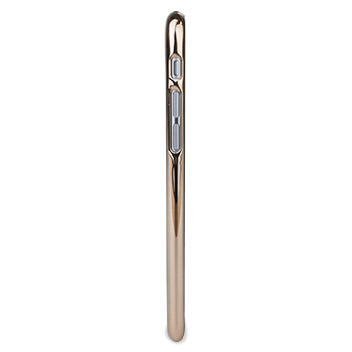 Made specifically for the iPhone 6S / iPhone 6
Designed specifically for iPhone 6S / iPhone 6, you can be sure that the Melody case will provide a perfect fit. The case features cut-outs for all the ports, buttons and camera, so you can access the full functionality of your device while it is in the case.