Ultra Thin FlexiShield iPhone 6 Gel Case - 100% Clear

Product reference: 49604
Custom moulded for the iPhone 6. This 100% Clear FlexiShield case from Olixar provides a slim fitting stylish design and durable protection against damage, keeping your iPhone looking great at all times.
"Fits perfectly"
"Great product, speedy delivery, love it!"
"Great"
Also available:
Most useful customer reviews
5 December 2016
Fits perfectly
A great simple case, that fits the iPhone perfectly. I previously had a plastic backed case and it added too much bulk to the phone and also you could see the plastic becoming more scratched over time.
Mamma3
North East
iPhone 6
5 September 2016
Great product, speedy delivery, love it!
Really pleased with this iPhone 6 gel case. It fits perfectly, doesn't detract from the phone at all and is the best one I've found. Very pleased with it
19 June 2016
Great
Bought this when I first got my phone about 7 months ago, very slim but very protective. Dropped my phone countless times - never got damaged with his case on, not even the screen (even though the case does not cover the screen). Very impressed. Since dropping my phone so many times the case was a bit damaged and starting to turn a bit yellow so I bought another exactly the same. Really good value for money!
93 Reviews
|
Write a review
---
Additional information
Made from a strong, durable material for long lasting protection
Each Olixar FlexiShield case is made from a special strong and durable gel material, which makes it flexible like silicone and tougher than a crystal case providing you with long lasting protection for your Apple iPhone 6.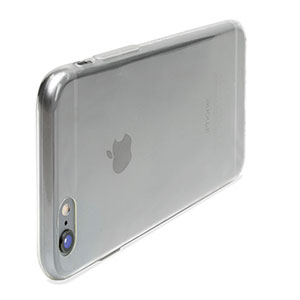 The material used gives a non-slip coating to the case for extra grip
The unique gel material used has a non-slip coating that provides you with extra grip for your phone, which minimises the chance of dropping your device - meaning this case is professional enough for work and sporty enough for play.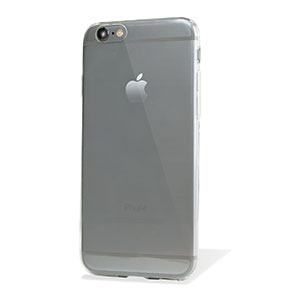 Slim fitting design adds no extra bulk and fits perfectly in your pocket
The Olixar FlexiShield case is designed to be slim, lightweight and strong - so you can be assured that this case will add virtually no extra bulk to your iPhone 6 so it will still fit in your pocket with ease.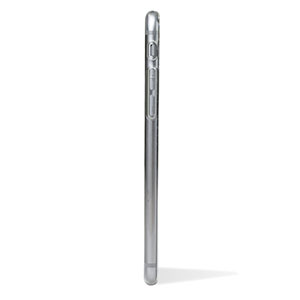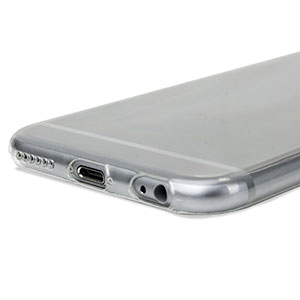 Cut-outs for all the iPhone 6's features and ports so you'll never need to take the case off
Each Olixar FlexiShield has been designed specifically for the iPhone 6 and features cut-outs for the various ports and features such as the rear facing camera.