Most useful customer reviews
Stuart
Blackwood
LG Stylus 2
23 September 2016
Cleans brilliantly, perfect every time
This cleaning system comes with brush, micro cloth and fluid spray adaptor. Cleans brilliantly, perfect every time.
William park
Dumfries
Hitachi 50 inch tv
22 April 2016
Advanced screen cleaning kit
In less than ten minutes my tv which had been covered in greasy fingerprints and smears was returned to pristine. The cleaner fir exactly what it said it would with very little effort. I have tried various products to get this done in the last few months and had decided I was never going to get the screen properly clean again!! Your kit is excellent and I can't rate it highly enough!! Thanks again
15 April 2016
This product does a fantastic job
This product does a fantastic job of completely cleaning your cell phones glass. I never could keep it to clean well and stay that way for more than a couple of minutes. This product makes the screen clean and it stays that way for a long time!
30 Reviews
|
Write a review
---
Additional information
Ideal for use with touchscreens on phones, tablets and even glasses
The Olixar Advanced screen protection solution is ideal for use with any kind of screen including PC monitors, laptops, tablets and smartphones.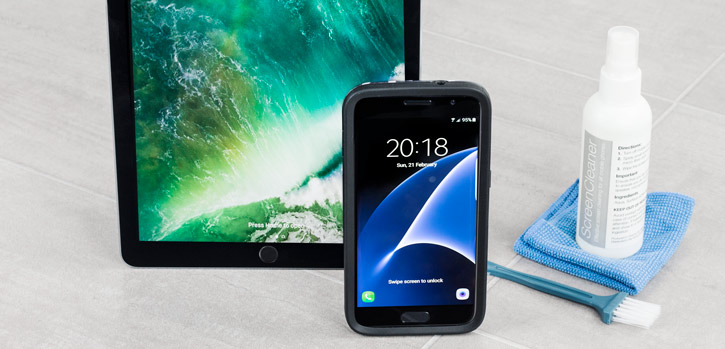 It helps to ensure touchscreens are easier to use and clean by removing dirt and grease, leaving you with a smooth and responsive touchscreen.
The Olixar Advanced Screen Cleaning Kit can also be effective for use with glasses, sunglasses or goggles to reduce fingerprint smudging and grime build-up.
Cleans and protects screens from fingerprints, bacteria and grease
By applying the Olixar Advanced Screen Cleaning Kit to your device - not only does the product remove dirt rather than dissolving it, but the particles of dirt adhering to the surface are easier to remove in the future.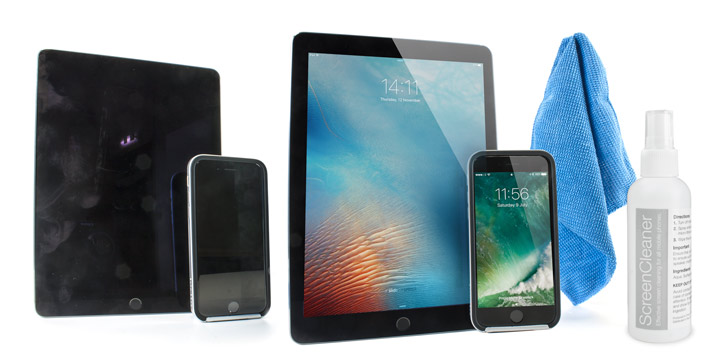 Enhances the appearance and feel of your touchscreen devices
Using The Olixar Advanced Screen Cleaning Kit on your mobile devices will help to ensure they look and feel like new, with vibrant and clean screens.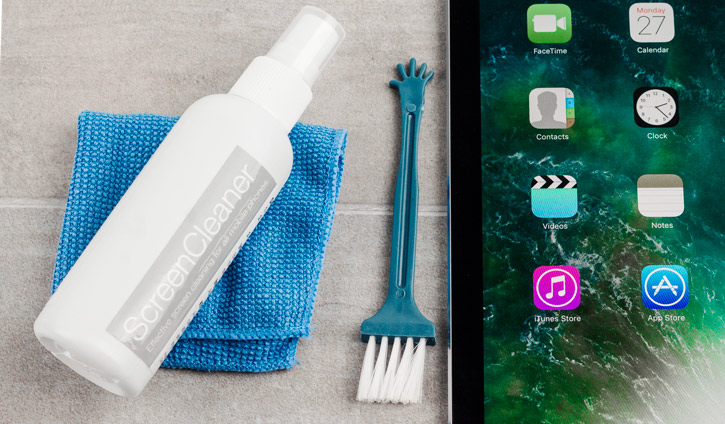 Safe for all screens
The Olixar Advanced screen cleaner will not damage or scratch sensitive screen coatings. Perfect for smartphones, tablets, laptops, sat navs, MP3 players, TV screens, e-readers, hand-held games consoles and more!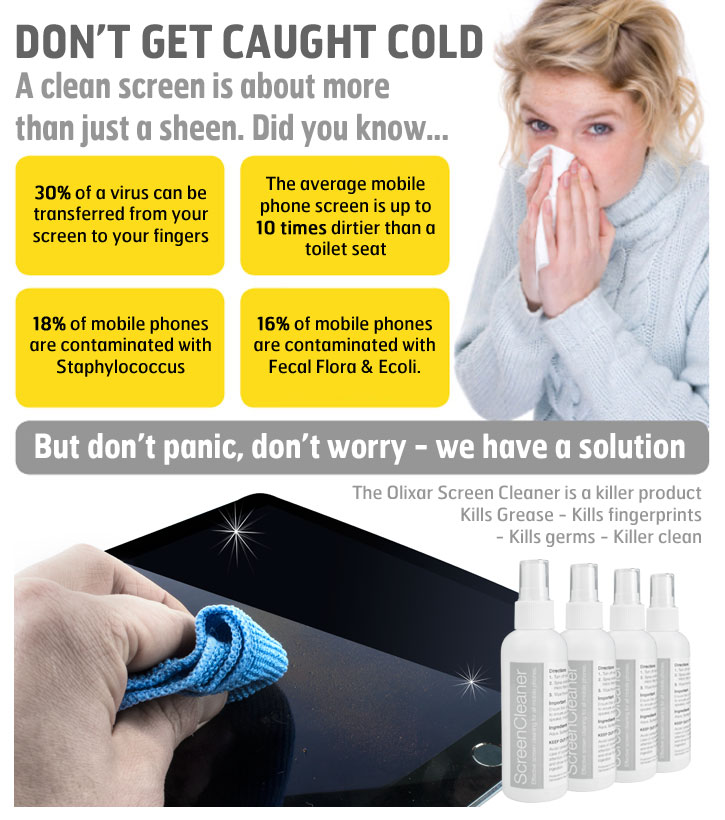 Easy to apply
Lasting for approximately a few days, the Olixar Advanced Screen Cleaning solution is easily applied to your devices.
Simply spray a small amount of screen cleaning solution onto the microfibre cloth (not directly onto your screen), then wipe in a circular motion until clean and dry.
Complete cleaning kit
The Advanced Screen Cleaning Kit for smartphones and tablets comes complete with an enhanced microfibre cloth for effortless application, a spray head to provide an even distribution and a cleaning brush for removing dirt and lint from your device's ports and features.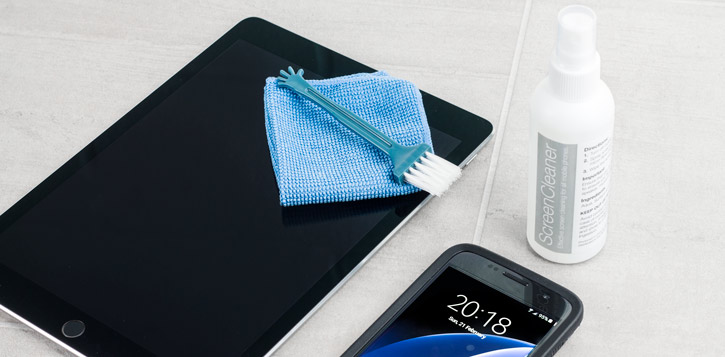 Please Note: The Olixar Advanced Screen Cleaning Kit should be treated with care at all times and kept out of the reach of children.