Most useful customer reviews
13 January 2017
iRig2
This is an amazing little gizmo that allows me to practice without disturbing the rest of my family, or the neighbors. Little disappointed that the included app only has guitar amps and to get a bass amp is an extra purchase, but the Ampeg B15 amp is gorgeous sounding and worth the download price
15 June 2016
Fantastic product.
Excellent piece of equipment to open up your phone and covert it to a guitar amp.
3 February 2016
Great improvement over irig 1
I really like the "through to amp" feature of the new irig.
5 Reviews
|
Write a review
---
Additional information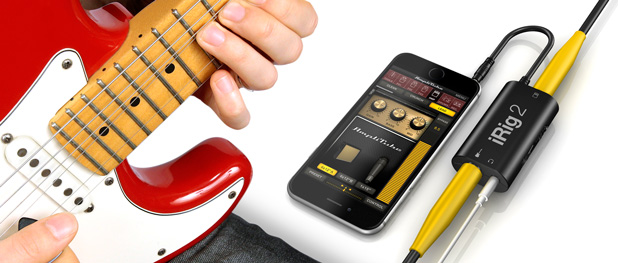 The sequel to the most popular guitar interface of all time! Professionally sounding and for a fraction of the cost, iRig 2 provides an easy way to connect your electric guitar to your iOS, Android or Mac to record performances and add a range of exciting effects through iRig's AmpliTube companion app. Such effect abilities would usually cost a small fortune if you were to buy traditional foot pedals and amps!
Add pedal effects, amp controls to your lead or bass guitar
So you play the electric guitar and would love to expand the sound possibilities by purchasing effect pedals? Well, these can be incredibly expensive even for just a single effect. Instead, take a look at IK Multimedia's iRig 2 Guitar Interface that will bring not one, but a wide range of effects to your guitar performances.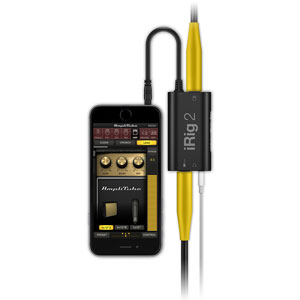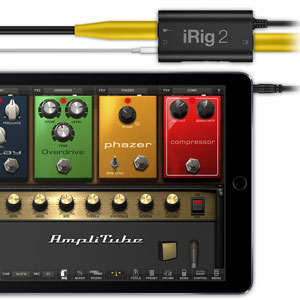 Looking for noise filters, distortions and delay effects? iRig 2 along with the AmpliTube companion app and vast library of meticulously modelled virtual stompbox effects, amplifiers and other gear makes it all possible with a selection of easy to use presets for convenience and custom controls for more precise customisation.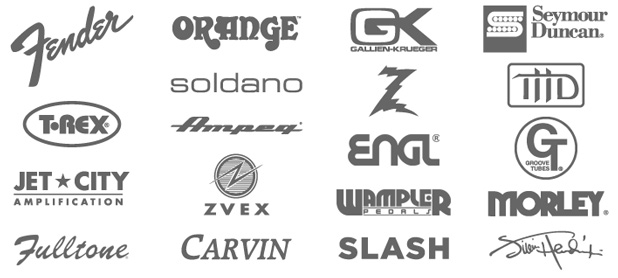 With effects modelled to emulate such well known brands including Fender, Orange, T.Rex, Slash, Morley, Wampler and many more.
Create multi-layered guitar recording sessions
Record your guitar playing and create layered performances using compatible audio recording apps on your device. Create an entire backing performance, providing the illusion there are many more musicians playing at the same time.
Recording your performances is also a great teaching tool as it allows you to hear your own playing in private, so you can compare previous attempts and learn where you could improve for the next time.
'thru' input signal for tuning
Hear your guitar without any effects or processing, which is ideal for using a guitar tuning app to tune your musical instrument.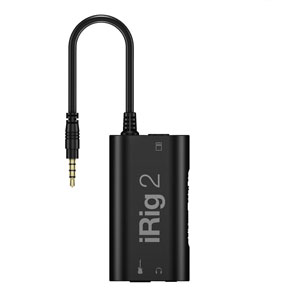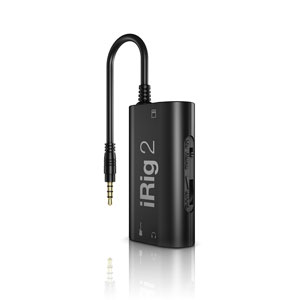 Headphone and amplifier output ports
No need to upset your neighbours as the built-in headphone port on iRig 2 allows you to hear your guitar playing skills without anyone else hearing. You can also use the headphone port to connect to compatible speakers.
The built-in amplifier output allows you to connect your guitar through iRig 2 to your traditional amp, so you can benefit from all of the wonderful effects of iRig 2 and its companion app and still connect to your guitar's full-size amp. You can also use this port for connecting to separate recording / mixing hardware to further expand the capabilities of your guitar and iRig 2.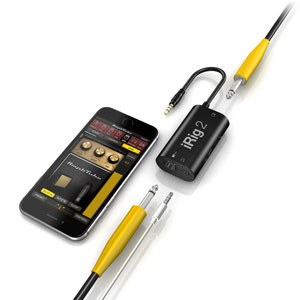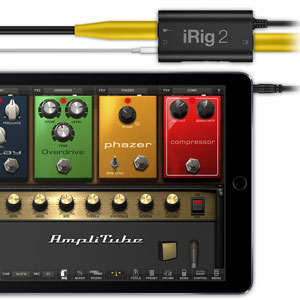 Its built-in universal 1/8" TRRS output connector gives you a true plug-and-play experience with your iPhone, iPad, iPod touch, Mac or Android device.
AmpliTube software for iOS, Android and Mac
Using the free AmpliTube companion app your smartphone, tablet or computer can become your music studio with a selection of electric guitar and amp effects. If you want to expand even further, AmpliTube features a selection of additional effects for small in-app purchases so you can select exactly what you desire from their store.
Plug and play simplicity on every device
No complicated setup process, simply plug in your guitar to the 1/4" port on iRig 2 and play. Using the free AmpliTube app provided by IK Multimedia, you can add a range of effects to suit any musical style.
Compatible with iOS, Android and Mac devices
Compatible with iPhone, iPad and iPod Touch devices (iOS 7 or later) and Android devices with an 1/8" input that supports the CTIA/AHJ wiring standard. As of today, all popular Android devices branded Samsung, LG, Motorola, Google Nexus, HTC, Huawei, Sony, Lenovo, Xiaomi and more, use this standard.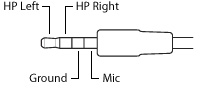 CTIA/AHJ wiring standard
Most Mac computers starting from late 2008 are compatible with the exception of the Mac Pro line. To check if your Mac is compatible select: About This Mac > More Info > System Report > Audio and check that "External Microphone / iPhone headset" appears on the list of included features.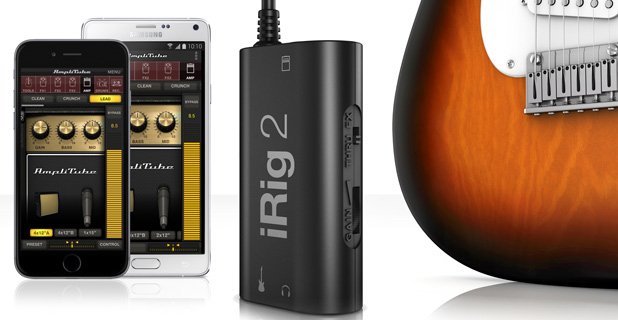 Microphone stand Velcro strap
Attach the iRig 2 to your microphone stand for ease of use while performing and to keep cables tidy.
Features:
The sequel to the best-selling iRig interface
1/4" instrument input for use with guitar, bass and other instruments
1/4" amplifier output for use with an external amplifier without an adaptor
1/8" TRRS output for use with iPhone, iPad, iPod touch, Mac and Android
1/8" headphone output
Compact and lightweight design
Selectable dual-mode switch: FX and THRU
Input gain thumbwheel for easy signal control
Comes with microphone stand Velcro strip
Comes with AmpliTube FREE and a full suite of powerful IK applications and software
Size: 72mm/2.83" x 39mm/1.54" x 21mm/0.85"
Weight: 43g/1.57oz