Most useful customer reviews
Malcolm
Newtown , Vic 3220
2 August 2017
Useful product
thank you again for the great service , will look forward to future purchases.
Malcolm
Newtown, Victoria
29 July 2017
Excellent product
I am very pleased with the product & service in delivering >
Malcolm
Newtown, Vic, Australia
16 July 2017
Excellent service enjoying the purchase
I am more than happy with the service after some delivery concerns which all have been rectified. Excellent service.
88 Reviews
|
Write a review
---
Additional information
Ultra-lightweight, pocket-sized folding stand
This portable, lightweight folding stand is perfect for holding smartphones wherever you are. It consists of three circular components with hinged brackets, so you can ensure the perfect fit and angle for your device. This will support your smartphone in both landscape and portrait orientations so you can vary between activities. Due to the fact the stand folds down flat into a 60mm diameter disc, it is extremely portable and travel friendly and can be placed into any pocket, purse or bag for easy travel convenience. Where you go and where your smartphone goes, so this stand will go too.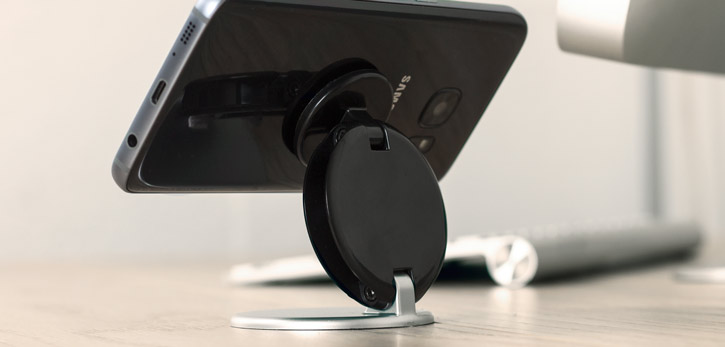 Quick folding operation for a fast stand
Featuring an innovative folding design, the StandFast can be effortlessly transformed from its flat, portable form to a handy smartphone stand in seconds. Unfolding is beautiful in its simplicity - just pull the suction disc up until you have the required angle, then attach to the rear of your device. All you need to do then is adjust to suit.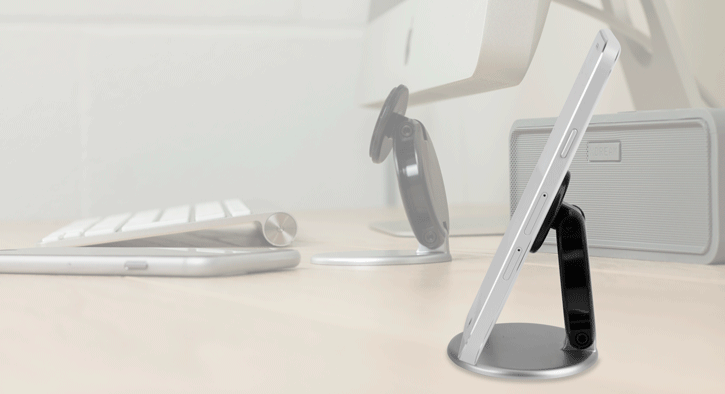 The portable design is perfect for commuting, allowing you to quickly pack away when needed and easily set up when ready. But even if you're not somebody on the move, this stand is ideal and, like the word Standfast, is the definition of sturdy and unyielding.
Brilliant for watching media and typing
The StandFast Universal Smartphone Stand is perfect for watching movies, reading eBooks, following recipes, surfing the web, conducting presentations, viewing photos or anything else you can think of. After a simple adjustment, you can alter the angle of how your smartphone is held so it is more comfortable for typing. This makes it perfect for using at home, in the office or on public transport. It's a superbly functional accessory that is affordable and great value for money. It will even work comfortably with smaller tablets too!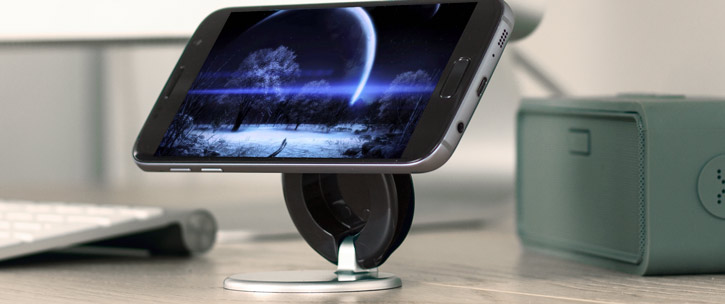 Fully case compatible
With the StandFast Universal Stand, you don't need to remove your device from its case to use this fantastically useful stand, no matter how big or bulky it is! It will work just as well in its case, saving valuable time without you having to compromise on protection.