Why buy
LED Clock, alarm and temperature display
Superb music clarity
Integrated mic for hands-free calls
Features Bluetooth technology for a wireless audio connection with your devices
Rest your smartphone on the Olixar Qi-Tone and watch it charge 'completely wirelessly'
Designed to be compatible with all Qi wireless charging devices
Future-proof your charging needs
---
Additional information
LED Clock, alarm and temperature display
The Olixar AU Qi-Tone Alarm Clock Bluetooth Speaker features a beautifully integrated LED alarm clock, which ensures you're always aware of the time as well as getting you up on those early Monday mornings. You can also check the temperature with the push of a button, so you know how hot or cold it is at any given time.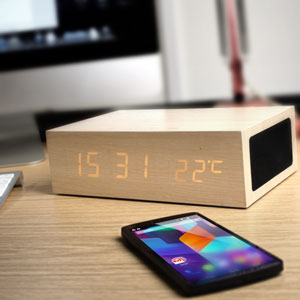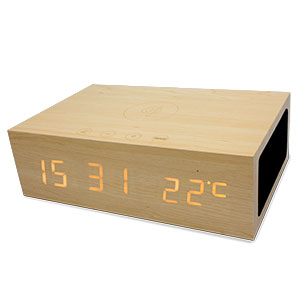 Superb music clarity
The Olixar AU Qi-Tone features powerful dual speakers with easily accessible controls, enabling you to navigate between your favourite tracks and play your music at high volumes with superb clarity. With bright treble and deep bass, the Olixar AU Qi-Tone Alarm Clock Bluetooth Speaker brings music performance to a new level.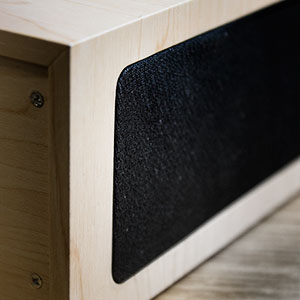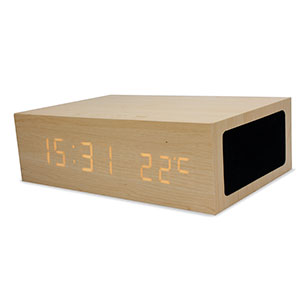 Integrated mic for hands-AUee calls
The Olixar AU Qi-Tone Alarm Clock Bluetooth Speaker features an integrated microphone. This is perfect if you're listening to music and you suddenly receive an incoming call, as it allows you to answer and speak clearly through the speaker itself at the touch of a button. This makes the Qi-Tone particularly great at conference calling or for personal use with video chat programs such as iChat®, Skype®, Google Talk™ and more.
Features Bluetooth technology for a wireless audio connection with your devices
The Olixar AU Qi-Tone Alarm Clock Bluetooth Speaker features Bluetooth v2.1 technology with active pairing, so you can wirelessly connect your Bluetooth enabled device and play your tunes without getting any wires tangled in the process. The Bluetooth technology works within a 35 foot range, so you have the AUeedom to move around with your phone without having to carry the speaker with you.
Rest your smartphone on the Olixar AU Qi-Tone and watch it charge 'completely wirelessly'
With the capabilities of smartphones progressing at a rapid pace, it's important to ensure that your battery is always charged so you are able to take that important call, reply to that urgent text message or send an email. The Olixar AU Qi-Tone Alarm Clock Bluetooth Speaker allows you to charge your phone with the minimum of fuss so all of this is possible.
No more fighting with tangled cables and having to leave your phone in precarious positions so it can reach a power outlet. Instead, charge your smartphone without the need for wires by simply placing your device on the Qi symbol and watch as the charging magic happens right in AUont of your eyes.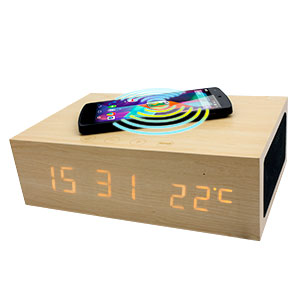 Note: Please check your device supports wireless charging (Qi) to take advantage of this feature.
For those that don't, a range of affordable adapters and cases are available that add this superb technology to smartphones found here: 'Qi Charging Adapters'.
Designed to be compatible with all Qi wireless charging devices

Designed to perfectly complement the sleek styling of your handset, regardless of whether it is for use in the home or office.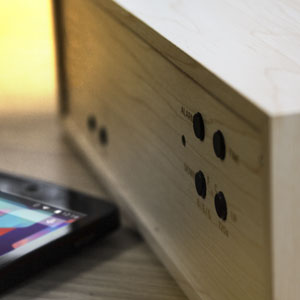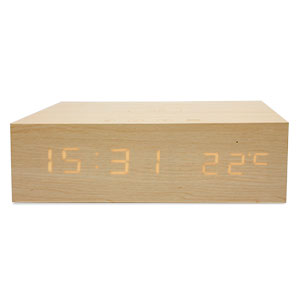 Future-proof your charging needs
More and more smartphones are being released with wireless charging capabilities, so even if your current smartphone doesn't include this fantastic feature - it is likely that your next smartphone will and with the Qi-Tone you're already one step ahead. The Qi wireless charging works effortlessly with any Qi enabled device as well as smartphones with a Qi adapter case attached.
Technical Specifications
Dimensions: 250 x 90 x 75 mm
Qi: Yes (WPC 1.1)
Bluetooth: V2.1 + EDR
Input: 5V, 1.5A
Power: 5W
Speaker AUequency: 60HZ - 20KHZ
Speaker Driver: Stereo, 1.5inch, 4Ohm, 3W