Most useful customer reviews
7 July 2017
Good Screen Protector
The Glass Screen Pro is a thin tempered sheet of glass designed to protect your IPAD. Installation was easy. The package includes the wipes to clean the screen. A sticker to remove stubborn dust. Just remove the back sheet and stick to your IPAD. Use a card to remove stubborn bubbles.
3 May 2017
Good Protector
I was pleased with my recent purchase and it fits my new iPad Pro well. It wasn't as easy (for me) to fit as I thought it would be, but I'm not very good applying covers of any type to mobile devices. If I needed to replace the screen protector I would certainly purchase another Oxilar one from MobileZap. Good value for money.
Stella Boothman
Lancashire
ipadpro 12.9
8 January 2017
Effective, easy to apply, doesn't reduce any sensitivity to touch screen.
Well packaged item that fits through the letterbox, easy to apply, make sure to clean screen thoroughly first with cloths provided. Guide stickers useful for accurately placing protector over screen. Easy to apply, no air bubbles.
17 Reviews
|
Write a review
---
Additional information
High-tension 2.5D 9H tempered glass construction for enhanced shock protection
The Olixar Tempered Glass Screen Protector is made from chemically reinforced glass with a 2.5D 9H hardness rating. The Olixar Temprered Glass Screen Protector maintains perfect image clarity, while protecting your Pro's screen from scratches and external shock. Thanks to the anti-shatter film, excessive impacts may cause the glass to crack, but it will not shatter and so is safer to use than other glass products.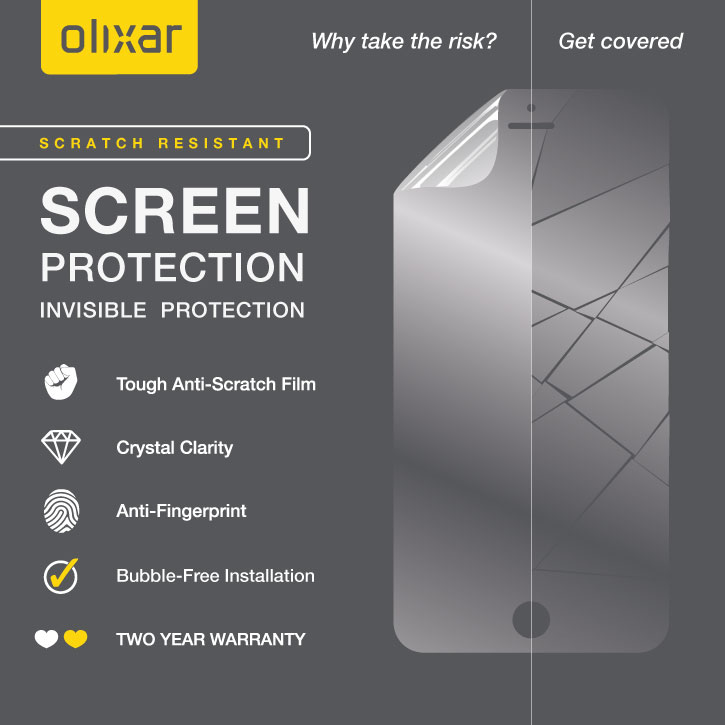 Ultra clear protector with over 90% light penetration ratio
The Olixar Tempered Glass iPad Pro 12.9 2017 / 2015 Screen Protector won't diminish the sharpness or brightness of your iPad Pro's display.
This glass screen protector is ultra clear and has a 95% light penetration ratio, compared to plastic screen protectors that generally have an 80% light penetration ratio.
0.33mm thickness adds minimal bulk to your tablet
Despite being the ultimate in screen protection for your iPad Pro, the Olixar Tempered Glass Series is only 0.33mm thick. This means it only adds an almost imperceptible amount of extra thickness to your tablet, so you can be sure it is safe from harm while looking as good as new.
Easy installation with no risk of bubbles
As this is a tempered glass screen protector and not a film it does not bubble at all on application. In addition, the coating allows for easy removal should the protector get damaged.
Made for the iPad Pro 12.9 2017 / 2015
Designed specifically for the iPad Pro 12.9 2017 / 2015, the Olixar Tempered Glass Screen Protector offers a perfect fit for your device. It features cut-outs for the camera, sensors, speaker and button, with transparent sections for the capacitive buttons so you can still see when they are lit.