Additional information
Fitness monitor tracks your activity
The Mi Band Pulse is the perfect companion for those looking to live a healthier lifestyle.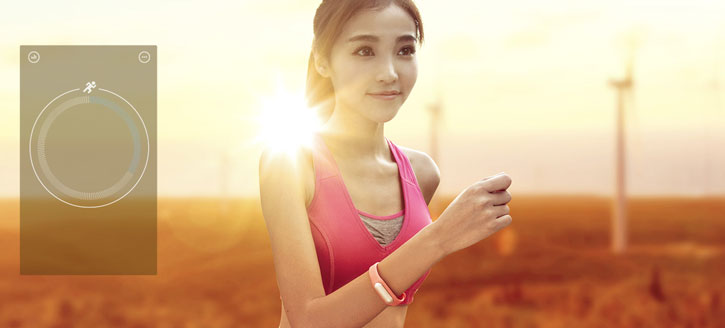 With the Mi Band Pulse, you can monitor your fitness activities. This data enables you to analyse and improve your fitness regimes to improve your lifestyle or just to see how you are progressing.
To get started, simply download the Mi Band Pulse App on your Android or Apple smartphone and pair it with the Tracker via Bluetooth.
*PLEASE NOTE: The requires your phone to be running Android version 4.4 and later or iOS 7 and later. Images for demonstration purposes only.
Heart rate monitor
The Mi Band Pulse also includes a built-in heart rate monitor, so you can keep an eye on this key area of your exercise while you run, walk or work out. This data is viewable in the Mi Band Pulse's companion app, so you can see how this has an effect on your activities.
Works in conjunction with the Mi Band Pulse app
With the Mi Band Pulse app, you can analyse all of the data your Mi Band Pulse has collected to better understand your daily activities and workouts. Your smartphone becomes the hub of all of the information and is used to set, track and follow your health and fitness data day and night.
Gain insights from the recorded trends that appear based on your personal health data collected by the Mi Band Pulse.
The Mi Band Pulse also supports the Health app on iOS 8 and later to gather all of your data into one convenient area.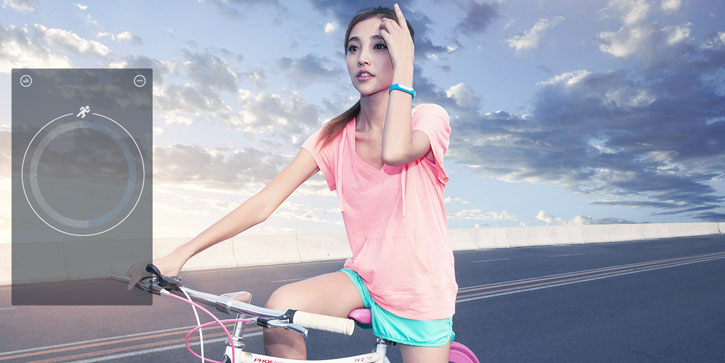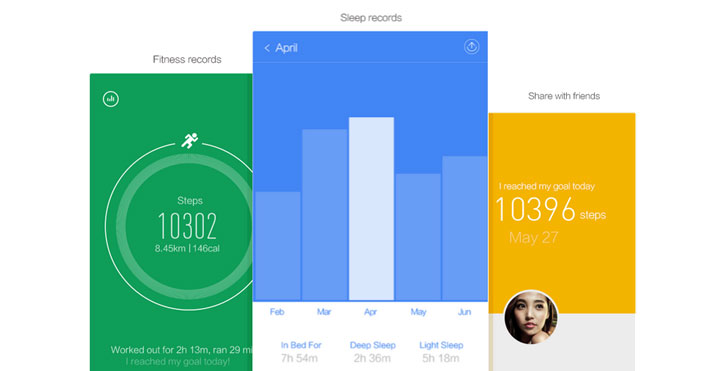 Track your sleeping patterns
Monitor your sleeping patterns to enhance your daily routines by ensuring you have enough energy to get through the day. Lack of quality sleep can affect everyday tasks, so track your sleeping patterns to better assess how to improve your routine.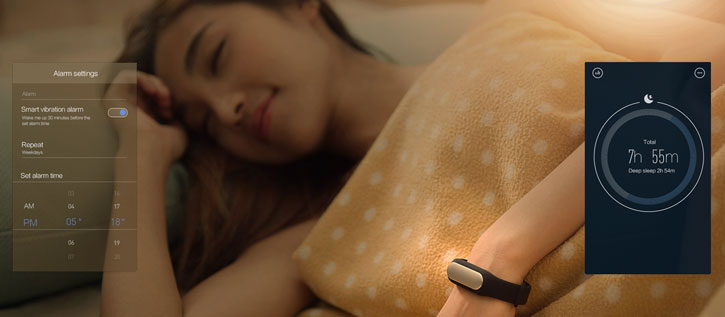 Gentle alarm to wake you up
Start every day feeling rested with the Early Bird alarm, that will gently wake you up at the perfect time.
Notification alerts
Set your Mi Band Pulse to vibrate when you have an incoming call on your phone. This way, you will never miss that important phone call from your family member or work colleague.

Up to 30 days battery life
With 30 days battery life, this fitness monitor and sleep tracker stands tall against others that can require charging everyday.
IP67 water resistance rating
The Mi Band Pulse features a water-resistant rating of IP67. This means you can wear your fitness tracker even when it is raining and it is also protected from dust and perspiration.
Apple Health and Google Fit app compatible
The Mi Band Pulse app automatically sends the captured activity data to your iPhone's Health app or your Android's Google Fit app, so you can store this information within the devices own locally stored database for future use and is yet another way to analyse your statistics.
Specifications:
Length: 157-205 mm
Weight: 5.0g
Standby Time: 20 Days
Bluetooth: 4.0
Water-resistant rating: IP67 professional level
Compatibility Requirements: Bluetooth 4.0 and above, Android 4.4 and above, iOS 7.0 and above.