Additional information
Position your iPad Pro at a convenient and comfortable angle
The Twelve South ParcSlope elevates your iPad Pro for a comfortable viewing height by angling it at 18 degrees. This angle is ideal for typing, allowing your fingers to fly across the screen quicker than ever. The elevation not only makes using your iPad easier, it also helps with your health by creating a more neck-friendly height so you can power through long days at work.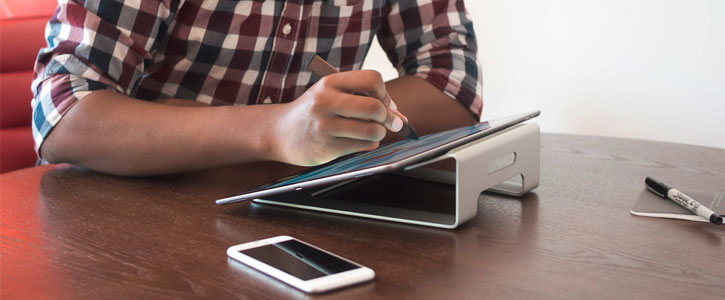 Hold and charge your device
The Twelve South ParcSlope stand can securely hold your iPad Pro in place so that you can easily get on with work without having to balance your device precariously on your lap. The ParcSlope features an intuitive cable management system that allows you to keep your charging cables neat and tidy, ready for use when you next dock your iPad and out of sight when in use.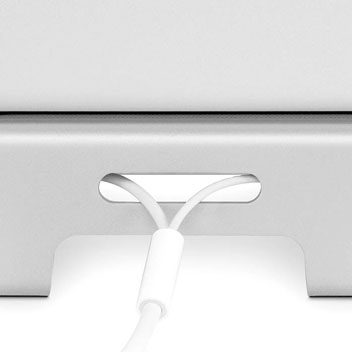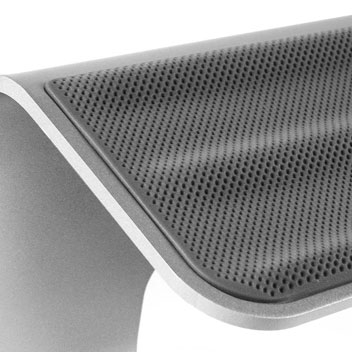 Make efficient use of home or office desk space
Create a designated area on your desk to charge and place your iPad Pro and keep it all organised, as the Twelve South ParcSlope keeps cables tidy thanks to unique cable management system.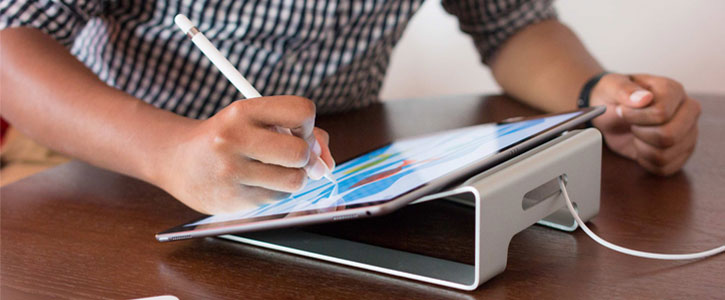 Stylish, compact and durable design
Customise your workspace with style and efficiency thanks to this smart brushed-metal stand from Twelve South that perfectly compliments the sleek lines of your iPad Pro.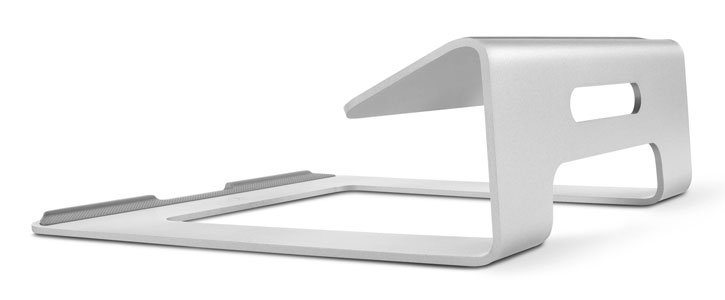 Designed specifically for the iPad Pro
The stand does not block your iPad Pro's ports and features, allowing you to make the most of your new iPad in total comfort.