Additional information
Essential for your smarthome
Part of the Samsung SmartThings Range, the SmartThings Hub allows you to monitor, control and secure your home from anywhere. With it's wireless connectivity, any smart device is compatible with the SmartThings Hub including lights and cameras, making it the key device in your smart home.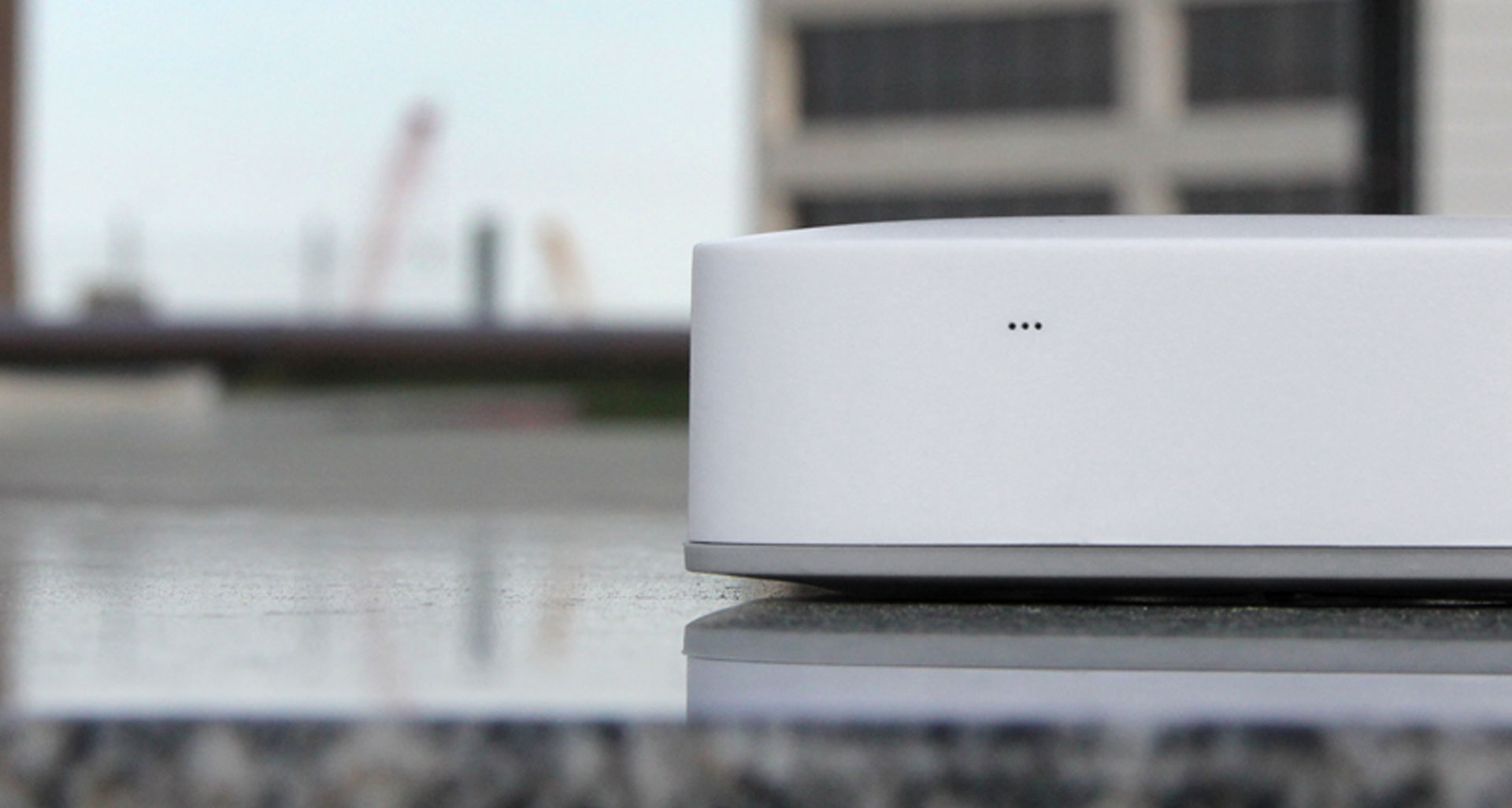 Compatible with hundreds of devices
The SmartThings Hub not only works with the other devices in the Samsung SmartThings range but also with other smart devices including cameras, lights, sensors, speakers and many more. Furthermore the Hub works with devices from other brands, giving you flexibility and ensuring you are not locked down to one brand.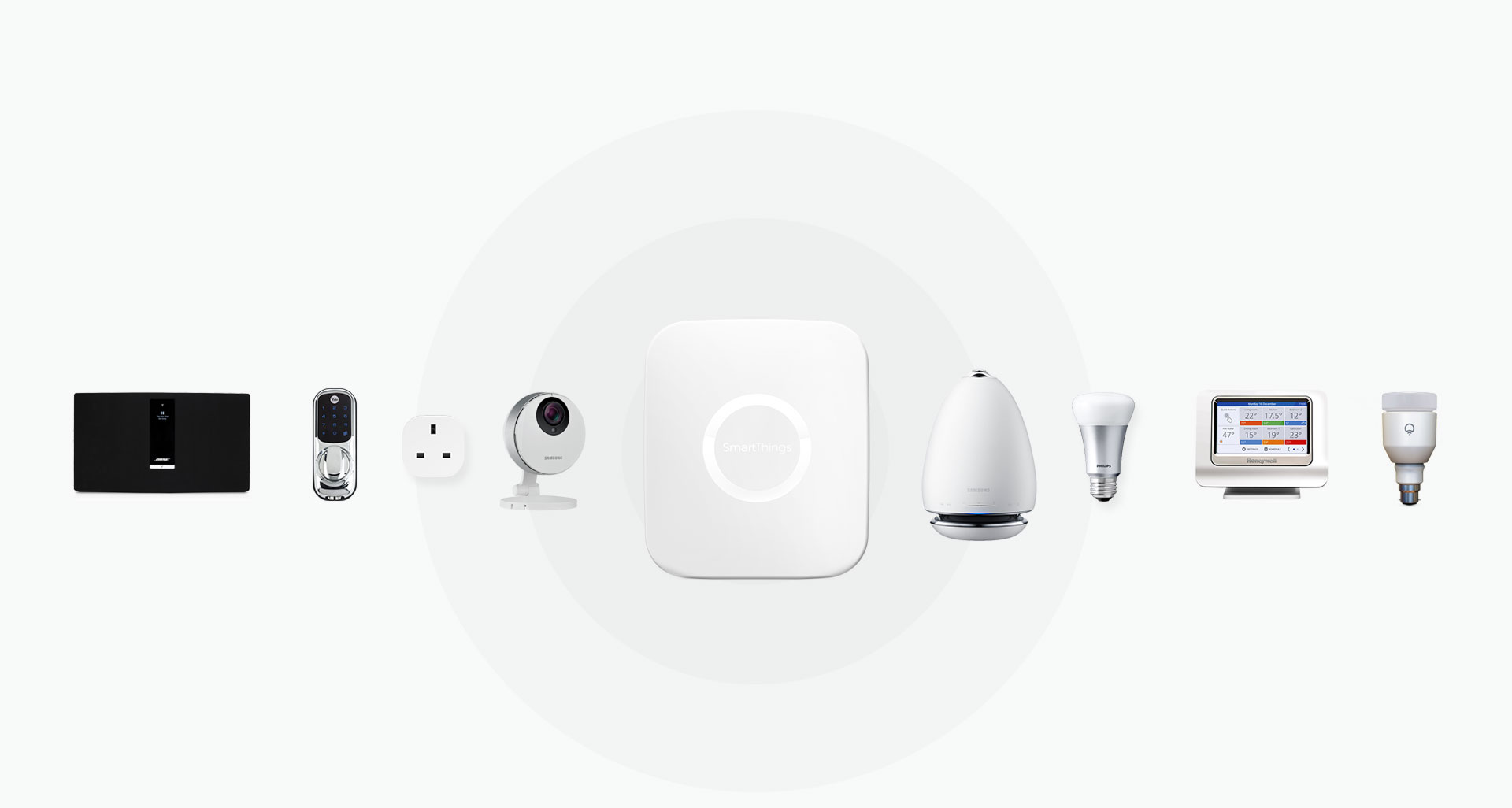 SmartThings App
Through using the Samsung SmartThings app, various alerts and triggers can be set for different actions. It is also compatible with other brands devices, giving you complete communication between all of your smart devices.
Techincal Specification
Power: 5V DC at 2A
Battery type: 4 x Alkaline AA
Battery Life: Up to 10 hours
OS Compatibility: iOS 7.0, Android 4.0, Windows Phone 8.1 or later
Dimensions: 123 x 107 x 37 mm (HxWxD)