Most useful customer reviews
Alan Abel
Porthcawl
iPhone 6S / 6
10 January 2017
High quality
It is a high quality product perfect for the iPhone s. Delivery was NEXT day and the whole experience was first class. Thankyou Alan
C Daley
Stoke on Trent
Vaja Niko IPhone 6s/6 premium Leather wallet case (Black)
15 December 2016
To have and to hold
A match made in heaven for my iphone 6 . This luxurious case compliments my iphone 6 beautifully. The leather has a really good handle and offers excellent protection for my iphone. The rear wallet is a useful addition, as is the small outer case which Itself helps protect the main case from wear and tear.
Nicholas Saul
Hertfordshire
iPhone 6
29 August 2016
Pricey but worth it
I was surprised when my wife bought such an expensive 'phone case, even at a hefty discount, but when it arrived I bought one myself. Somehow I ended up paying for both of them so i must think it is good. Basically great side-flip case with really first-class leather. It also comes with a thick premium suede leather slip cover for 'phone and case together which is very handy for putting in a jacket or bag pocket. Really useful is the small exterior card pocket which stays shut and hidden when you use the phone as opposed to the contents being on please-mug-me display as in most 'phone wallet cases.
3 Reviews
|
Write a review
---
Additional information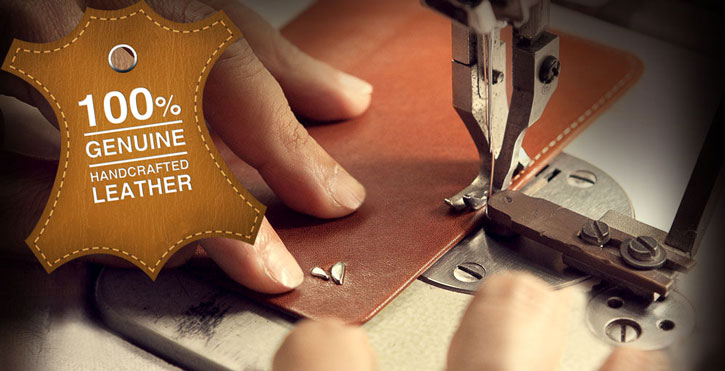 A truly exquisite piece of craftsmanship - stand out from the crowd!
Vaja are regarded as one of the best and highest quality leather case manufacturers in the world. Their cases are painstakingly handmade to order by skilled craftsmen. The leather used in making this exquisite case is specially selected from the finest available and means that even amongst the very best cases on the market, this will stand out.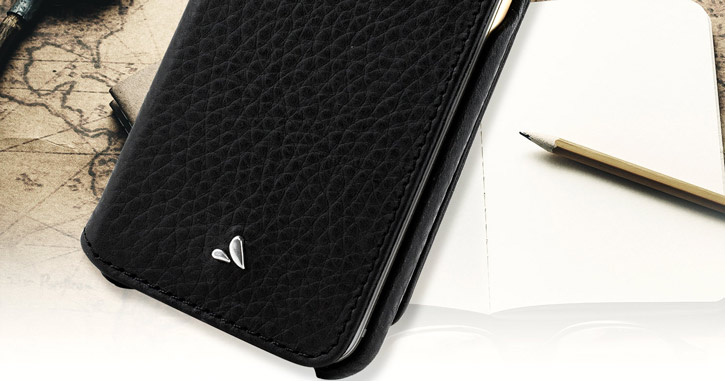 Unique, handmade case. No two are truly identical
You are unique, there is nobody else like you in the world, so your tastes will reflect that. Where others will settle for "just a case" you will go the extra mile to select a thing of pure beauty and magnificence. A case that rivals yet sits in perfect synergy with the stunning design ethos of your iPhone 6S / 6. As these cases are made by hand and feature the craftsmanship of human beings and not machines, no two will be identical. Your case will be your case.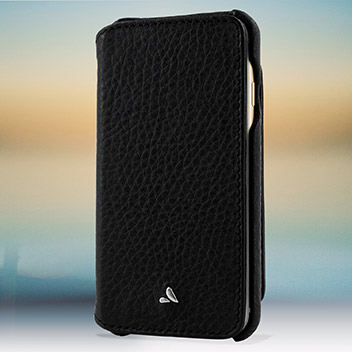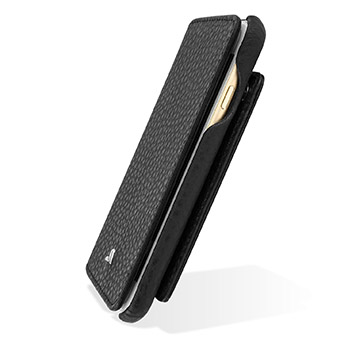 Combine your wallet with fantastic protection for your iPhone 6S / 6
Marrying your wallet with an iPhone 6S / 6, Vaja combines two of your most must-have items into one unforgettable packaging. Made from high quality Floater leather and featuring a fold-out pouch for storing your credit / debit cards, train tickets, receipts similar sized objects, the Niko Wallet Leather Wallet Case is the perfect wallet for those wanting a stylish lightweight option. Extremely practical yest beautifully stylish, this case not only provides a fantastic way to store your card or cash, it also offers fantastic all round protection for your phone. This keeps your iPhone's back, sides and most importantly screen safe at all times.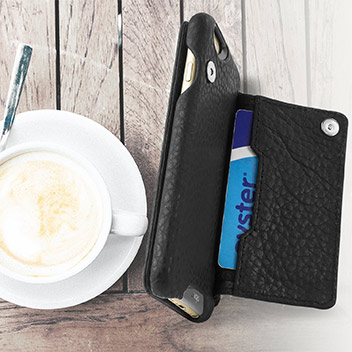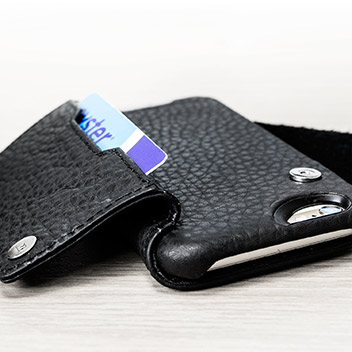 Magnetic fastening card pouch
The pouch features a magnetic stud closure that will keep your pouch secure against the back of the case. As an extra level of security, you can push the stud in for a firmer closure. When you want access to your card, simply pull the pouch open. Let go and the pouch snaps back into place.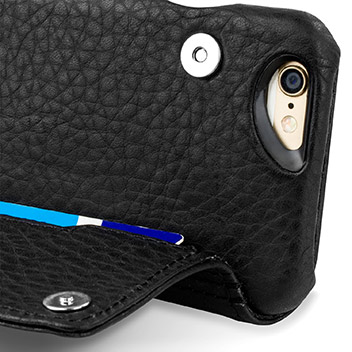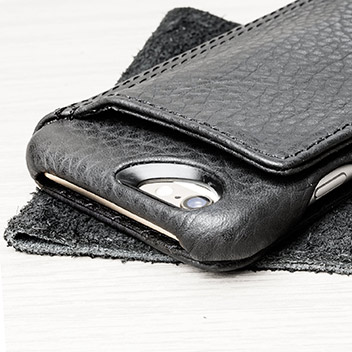 Only the best materials will do - Premium means premium!
Beginning with a lightweight, yet super-strong polycarbonate frame and covered with natural selected Floater leather, this case is built to take all kinds of punishment as well as look and feel amazing. The lightweight frame provides structure, stability and increased protection. The inner case is then lined with more luxurious Caterina leather for a superior soft finish.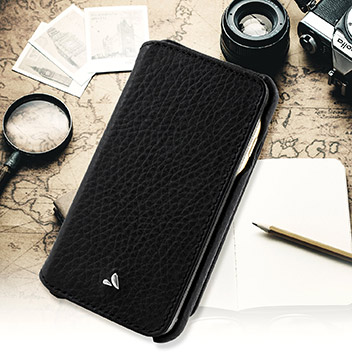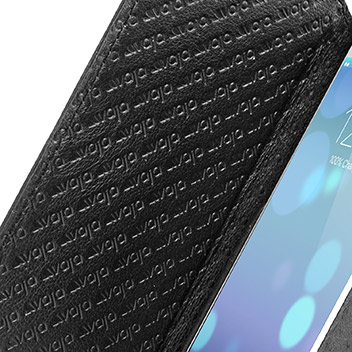 Access all areas
This case is specifically designed and conceived around the iPhone 6S / 6. You can be absolutely certain of full functionality while your phone is in this case. That includes access to your buttons, headphone socket, speakers and lightning port too.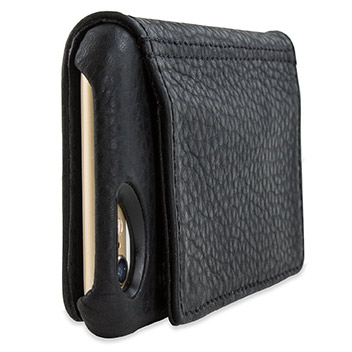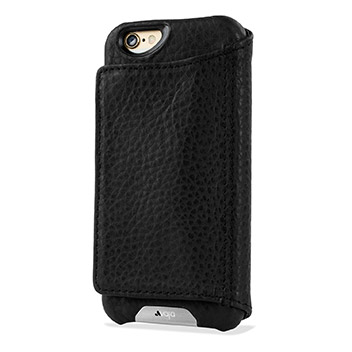 Includes luxurious raw leather pouch
When you have a case this special, it might need it's own protection. Although the Vaja is tough as they come and will protect your iPhone through thick and thin, a luxurious pouch made from raw leather has been provided so that, should you be so inclined, you can carry your phone and case in it's own pouch. This is just one more classy finishing touch to consider, making Vaja a no-brainer if quality and luxury are what you're after.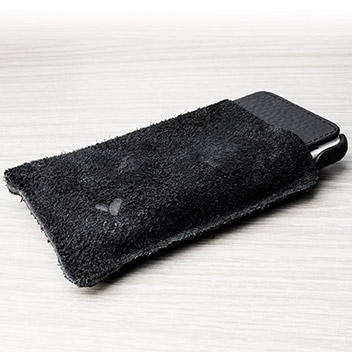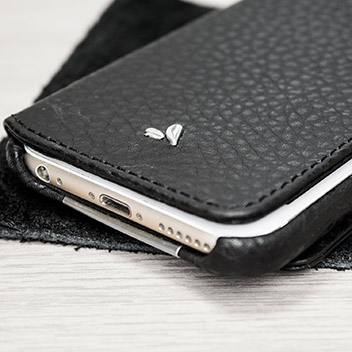 Please note: This pouch is made from off-cuts from the same high quality leather used in the manufacture of these magnificent cases. Therefore they are bespoke, unique and no two will be truly identical.