Most useful customer reviews
25 May 2017
Wonderful gizmo!
This is the second one I have bought - one for the office and one for the car!
5 April 2017
Brilliant
It is exactly as I imagined it would be. Can't wait to use it in the car. In the meantime I have been using it on my computer at work!
8 March 2017
Very handy and impressive
A practical and useful stand for the iPhone. It is easily adjustable. A very good gadget indeed. Well done. A very satisfactory and responsible customer relationship.
11 Reviews
|
Write a review
---
Additional information

The world's most flexible desk dock
Not only is the Fuse Chicken Bobine Flexible iPhone Charge & Sync Dock an amazing piece of technology that allows you to charge and sync your Lightning device, it can also be used as a desktop stand to display your smartphone on any surface at any angle you desire.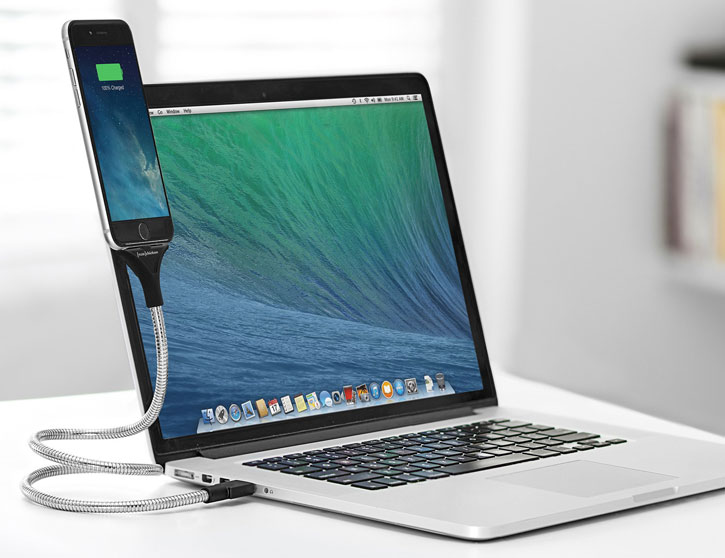 Sync and charge your iPhone or other Lightning device
Keep your Lightning compatible device fully charged with the option to sync information to your computer using the Fuse Chicken Bobine Flexible iPhone Charge & Sync Dock.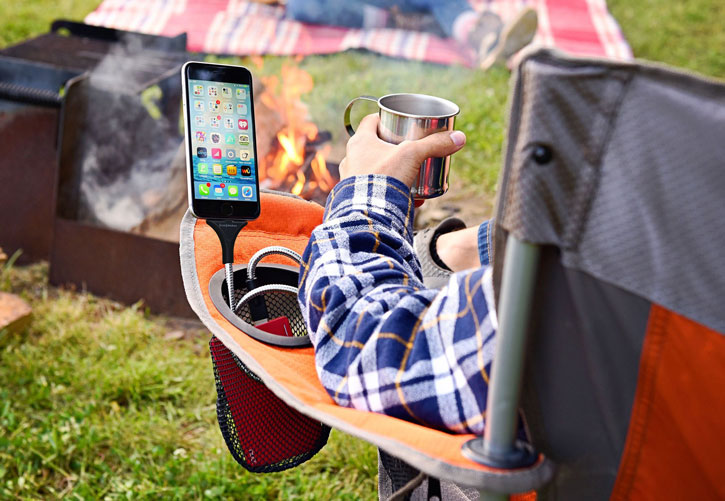 Stable and secure mounting
The dock provides a stable and secure connector for your Lightning device. It will also help make your desk look neater by minimising clutter and showcasing its high-quality finish.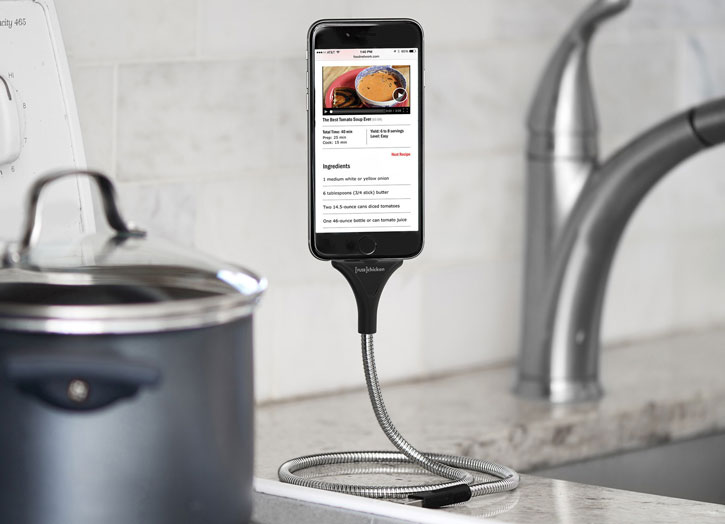 Flexible coiled metal that you can twist into the perfect position
Made from a strong flexible metal that can easily be adjusted, you can move your smartphone away or closer to you. This allows you to use your smartphone directly in front of you, or further away depending on your ever changing requirements.
Use as a stand with or without charging
Even if you're not powering up your device, the dock is perfect within a working environment or even in the kitchen, glancing at your smartphone hands-free for important information or just as a visual guide.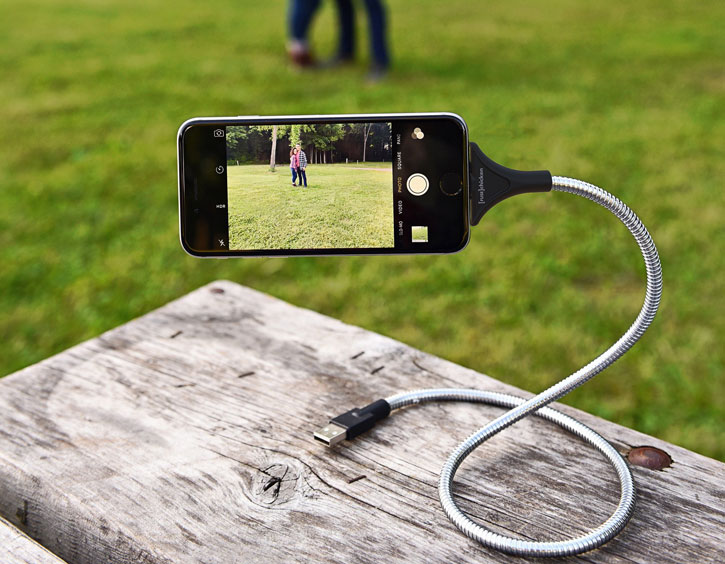 Small and portable design
As this dock is flexible, it can be wrapped up small like a cable. The design of this charging dock makes it compact enough for travel use, helping you to keep your Lightning compatible device charged and ready to go wherever you are.
Perfect around the home or office
Whether in the comfort of your own home or busy working in an office - the Fuse Chicken Bobine Flexible iPhone Charge & Sync Dock ensures that using a minimal amount of space, your smartphone can be positioned on your desk or another stable surface to make your life easier.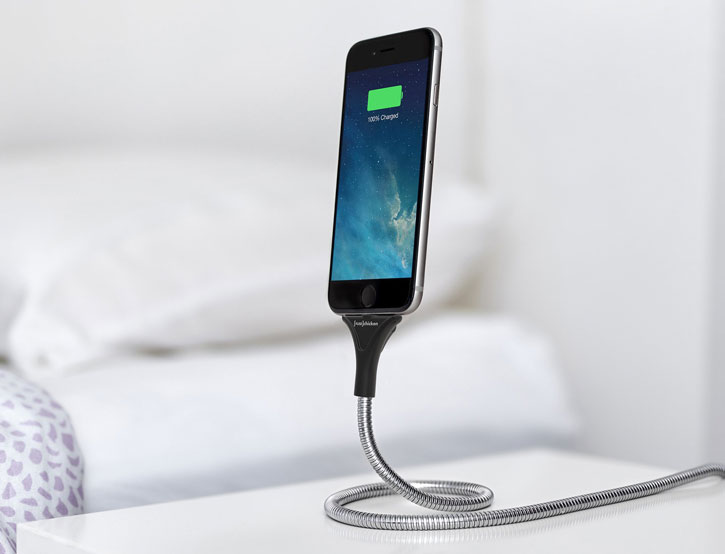 Compatible with any USB mains charger and a PC
Working via a standard USB connection, this dock is compatible with a mains charger featuring a USB input, as well as a laptop or PC - so you have complete flexibility for your charging needs.
Case compatible with open bottom cases
Providing you have a case with an open bottom, your Lightning device will fit onto the Fuse Chicken Bobine Flexible iPhone Charge & Sync Dock without removing the case.

PLEASE NOTE: Only cases with a large cut out near the lightning port will be compatible
Apple licensed product
This is a certified "Made for iPhone / iPad / iPod" Apple licensed product, ensuring the highest quality and compatibility with iOS devices.

Technical Specifications
Made for iPhone: Yes
Length: 1 metre