Most useful customer reviews
11 July 2016
Light and very easy to use
Very easy to use and love that it's Google VR compatible with various smartphones!
2 Reviews
|
Write a review
---
Additional information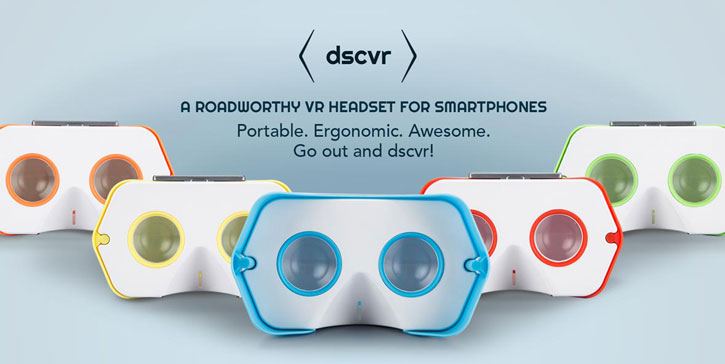 Enhanced VR experience
Experience virtual reality in a simple and fun way with the DSCVR headset. Convert your smartphone into a virtual reality headset and experience apps like never before. One moment you can be flying through a set of 3D locations in Google Earth, the next watching popular videos on YouTube on a giant screen.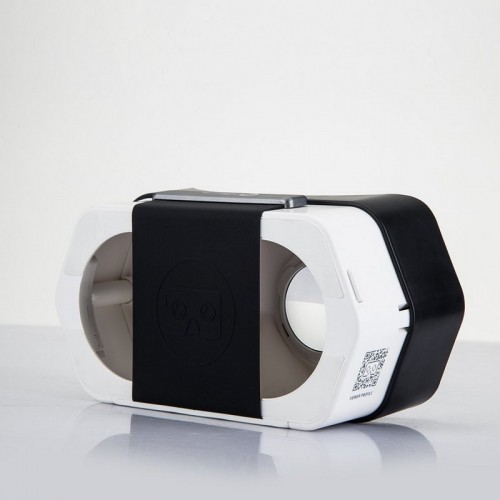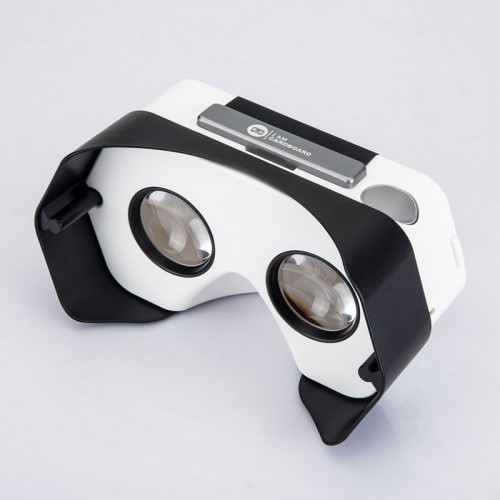 Unique retractable design
The I AM Cardboard DSCVR headset features a unique retractable design, making it portable and allowing you to take it anywhere.
To extend the sides of the headset, simply press the buttons on either side and the spring-loaded chassis will pop out.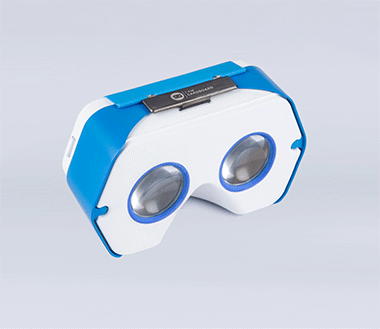 Note: Blue DSCVR shown for illustration purposes only
34mm biconvex lenses
The DCSVR features high quality 34mm biconvex lenses, ensuring you have a clear and improved VR experience.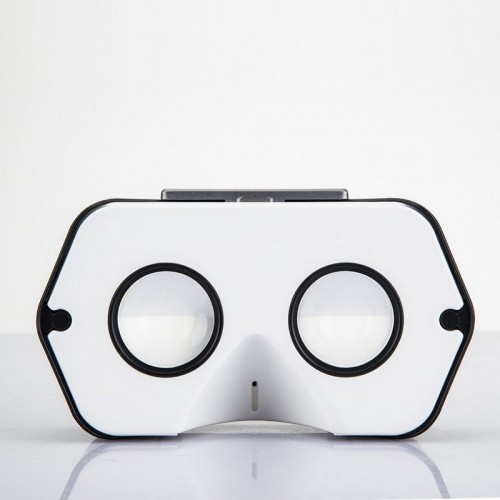 Quick and easy to secure phone
Easily secure your phone into the VR headset within seconds. There is no need to worry about your phone slipping out of the headset, as it secures your phone with a non-slip silicone flap. Additionally the flap will not attract dust or dirt, meaning you can use your headset as many times as you want, without worrying about your device falling out.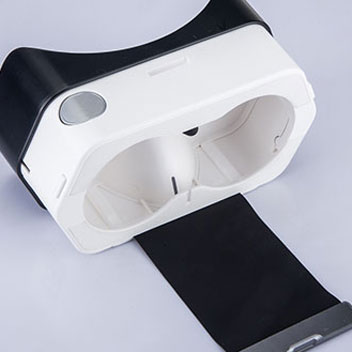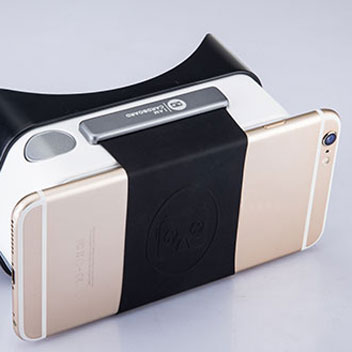 Compatible with larger sized iOS and Android devices
Enjoy your I AM Cardboard DSCVR with both iPhones and Android smartphones, including the Nexus 6 and iPhone 6S Plus / 6 Plus.
Travel case included
To ensure your DSCVR is protected at all times, a durable travel case is included.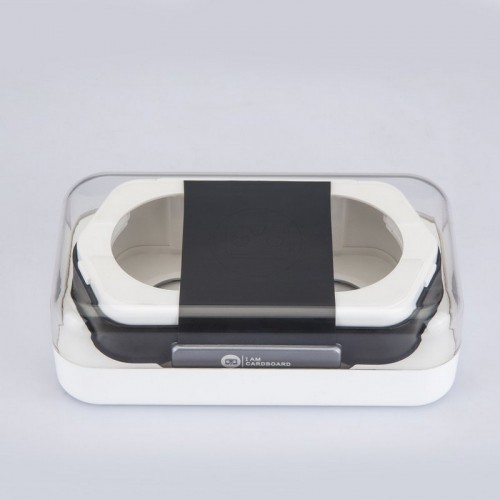 Please note: although the vast majority of smartphones are fully equipped for VR, some videos, games and apps may not be supported by your device. Please click here for a quick, easy way to find out if your device is 100% ready for VR.