Additional information
Provides great protection against scratches and damage to your iPad Pro 9.7
This case will give excellent protection against everyday knocks, drops and scratches to ensure that your Apple iPad Pro 9.7 remains looking as good as it did from the moment you first took it out of the box.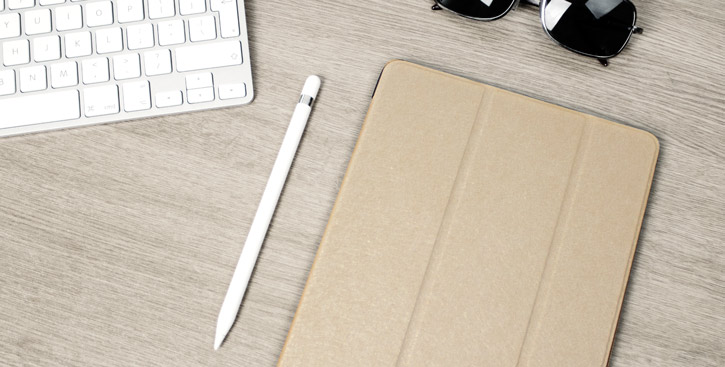 Transparent design lets your iPad's style shine through
If you have such a beautiful design, why hide it? This case features a transparent casing to allow your iPad Pro's elegant design to shine through.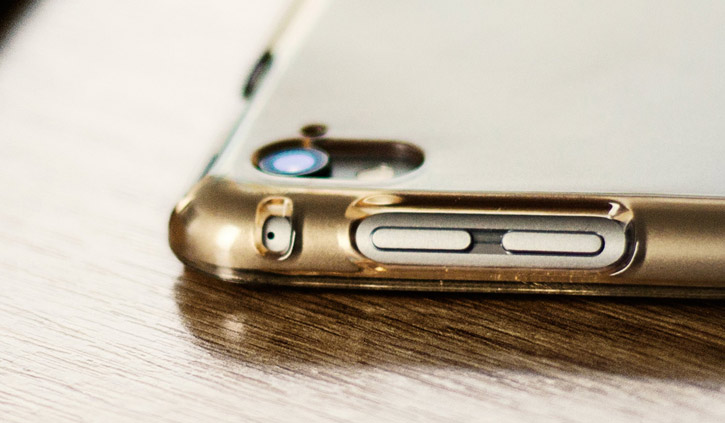 Features viewing stand feature for viewing media
This folding case features a stand function that allows you to watch media at the perfect angles. This is ideal for watching movies, TV shows but also web browsing and alerts.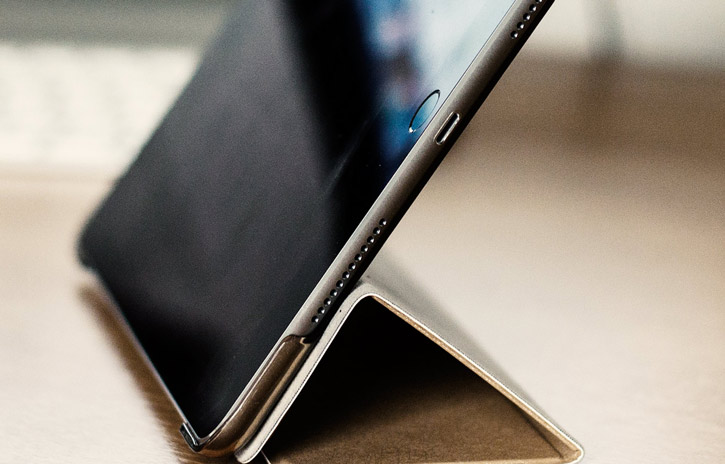 Sleek and stylish design complements the iPad Pro's design
The sleek and stylish design of the Folding Stand Case suits both home and professional environments, and it is slim enough to add a touch of style to the iPad Pro without adding any unnecessary bulk.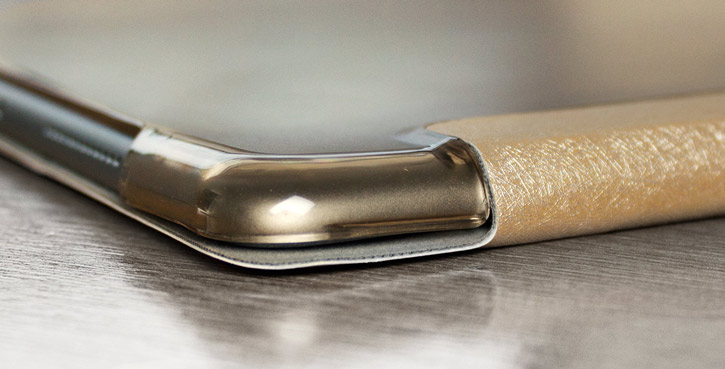 Sleep / wake functionality to save on battery life
With smart functionality, this iPad Pro case can ensure your tablet is not using unnecessary battery power. When you close the front cover, the iPad Pro will automatically go into sleep mode to greatly reduce power consumption yet will reawaken as soon as you open up the smart case - it really is that simple.
Designed specifically for the iPad Pro 9.7 inch
This product is designed specifically for use with the Apple iPad Pro, so offers a perfect fit and does not impede the use of any of the functions such as the power and volume buttons, headphone and charging ports, or front and rear cameras.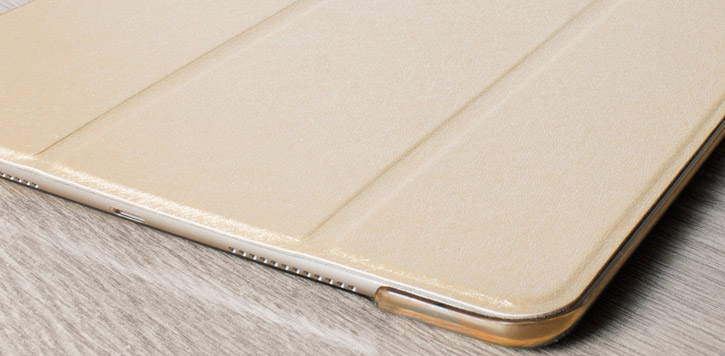 Average rating 1,6 given by 5 customers | Write a review
Phil
Waikato
3 September 2016
iPad Pro
Also cracked
Developed stress fractures around the edges almost immediately without being dropped or mistreated. I suspect it won't be long before its fully cracked through and unuseable.
Translated from English
3 out of 3 found this helpful
Did you find this review helpful?
---
KC
Auckland
8 August 2016
already craked
further to my first review I am now very disappointed the corner of the case has cracked and broken already - been on less than a week -and two of the corners are cracked - one broken thru fully so not good - even with the Ipad and cover being kept in a padded pouch to protect it is simply cheap plastic and cracked immediately :-(
Translated from English
3 out of 3 found this helpful
Did you find this review helpful?
---
KC
Auckland
3 August 2016
Bit disappointed
Ordered the Olixar iPad Pro 9.7 inch Folding Stand Smart Case - Gold / Clear as there are not a lot around for the Pro9.7 Ipad however now it has arrived I can see why it was inexpensive and I am a bit disappointed not great quality however I guess you get what you pay for - will do for now
Translated from English
1 out of 1 found this helpful
Did you find this review helpful?
---
Lesley Teather
Sheffield
7 May 2016
iPad Pro 9.7 inch
Olixar folding stand/case - Disappointing!
Having waited over a week for the Olixar case to come into stock, I was initially very happy with the product, it fitted my new iPad Pro 9.7 perfectly. The cutouts for the power, volume buttons, speakers head phones and camera were perfectly aligned. In fact the protruding camera is now level with the case back and it does look very stylish and very professionally made. However after only having the case for a week I noticed that one of the corners appeared to be fractured as if it had been been dropped on one corner, the fracture is now spreading. Also around the power button where the cutout is quite thin the case has also broken and coming away from main body of the case. For a product that was relatively expensive I would have expected this to be more durable, it it doubtful that I would purchase another of these and I have difficulty in recommending it for anyone else, which is a shame.
Translated from English
5 out of 5 found this helpful
Did you find this review helpful?