Most useful customer reviews
7 September 2016
I'm very happy with the Griffin Survivor Slim iPad Pro
I'm very happy with the Griffin Survivor Slim iPad Pro 9.7 inch Tough Case. My suggestion for improvement to this already excellent product, is to have a stand for Portrait viewing. Otherwise this is a very functional and durable product. Thanks for the prompt delivery.
JIMMY SANNI
Essex
IPAD PRO 9.7
20 May 2016
Great case
This is my second griffin survivor case, their the best cases to have to be honest. Anything else is just rubbish compared to it
4 Reviews
|
Write a review
---
Additional information
All the same protection but in a slimmer package
Slimmed down but still tough, the Griffin Survivor Slim for the iPad Pro 9.7 inch provides all the same protection but in a more convenient and bag friendly size.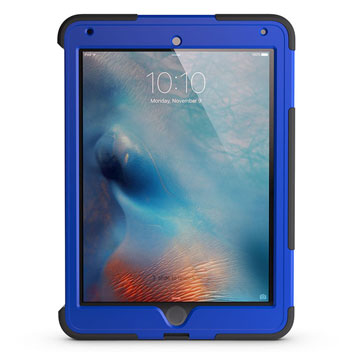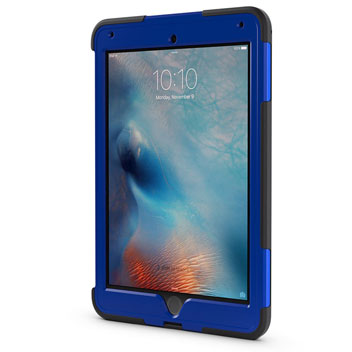 Made to U.S and U.K military standards
The Griffin Survivor Slim is one of the most protective cases built for the iPad Pro 9.7 inch. Tested and certified to meet or exceed US Department of Defense Standard 810F and UK Department of Defense Standard 00-35, Griffin's Survivor Slim Extreme-Duty Case is designed from the inside out to protect your iPad Pro 9.7 inch from extreme conditions...
Dirt, sand, rain, shock, vibration and a host of other environmental factors - the Survivor Slim case from Griffin is there to protect your iPad Pro 9.7 inch.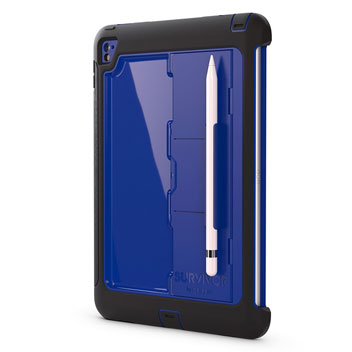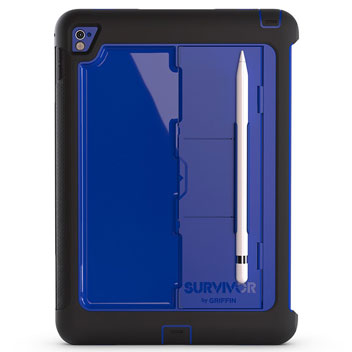 Rigid internal frame protects against shocks and drops
Survivor Slim is built on a shatter-resistant polycarbonate frame clad in rugged, shock absorbing silicone. The Survivor Slim has been tested to protect an iPad Pro 9.7 inch from a drop on a flat concrete surface from a 2m height. Additionally, sealed ports prevent dust and sand that typically could damage the dock connector, headphone port, hold switch and volume controls.
Integral display shield deflects wind and rain
A built-in screen protector seals your multi-touch display from the outside environment and exceeds in protecting against rain damage (200mm for 1 hour).
Access to fingerprint scanner
Allowing full access to the fingerprint scanner, the Griffin Survivor Slim case lets you keep your iPad Pro 9.7 inch safely protected both on the inside and the out.
Apple Pencil storage and Smart Keyboard compatible
Secure your Apple Pencil to the Griffin Survivor for ultimate portability of your accessory wherever you go, ensuring it is close by along with your iPad Pro.
The case is also compatible with the iPad Pro's Smart Keyboard, so you can still type faster and use your tablet as a productivity tool without losing the protection of the case.
Built-in viewing stand
The Survivor Slim case has a built-in viewing stand ideal for viewing movies and playing music through the iPad Pro 9.7 inch.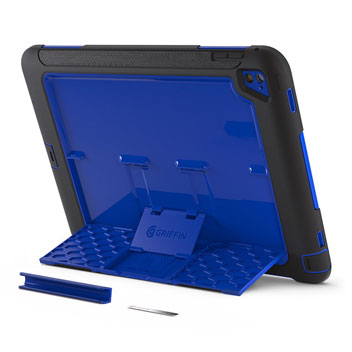 Protects 100% of your iPad Pro 9.7 inch
The internal silicone layer within the Griffin Survivor Slim case not only protects your tablet from impacts, but it also prevents damage caused by vibration (tested at 20 to 2000Hz for 18 hours). This means it is exceptionally great for use within industrial environments.
Please note: Apple Pencil not included