Additional information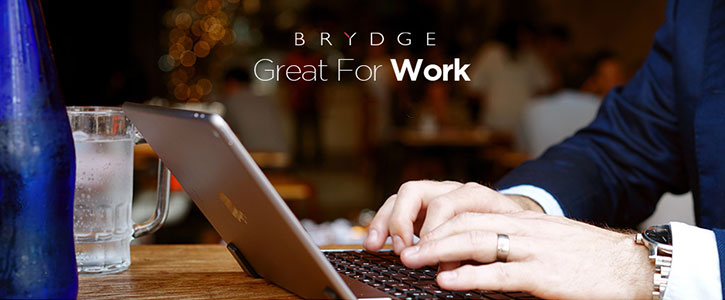 Beautiful protective aluminium design for your iPad 2017 / Pro 9.7" / Air 2 / Air
This high quality aluminium keyboard cover not only adds additional beauty to your iPad with its premium matte finish, but also protects to avoid damage such as scratches, knocks and drops while on the move.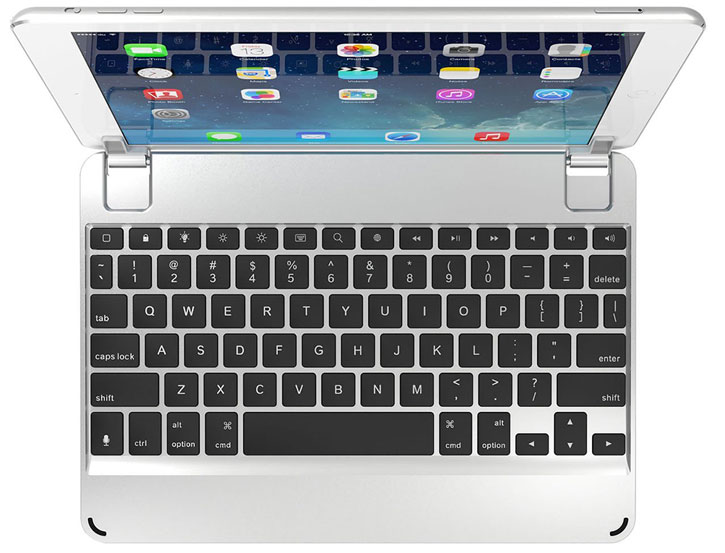 Built-in stand
Simply open the back cover and prop up your iPad at a comfortable viewing angle with the 180 degree hinge from the many available angles available, ideal for both typing and interacting with the touchscreen.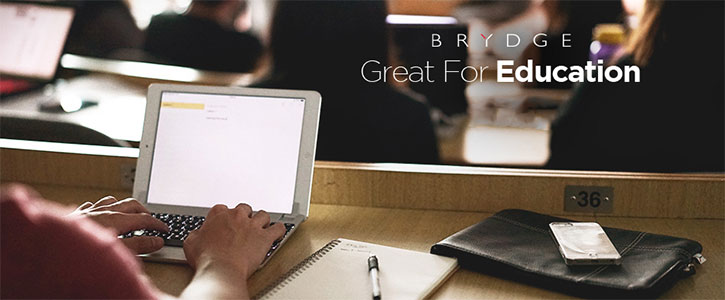 Fast and efficient typing
Achieve more with this easy to use and completely wireless QWERTY Bluetooth keyboard, allowing you to type more accurately and with greater speed on the beautifully soft, yet tactile keys.
As the Keyboard cover features a built-in stand, you can place your tablet in a comfortable typing position for the perfect productive solution for your iPad.
Backlit keys
Typing in dark areas can be difficult, however the BrydgeAir iPad Keyboard Case features backlit keys so you can see every single key on the keyboard to keep your typing speed as high in badly lit areas as it is in a perfectly illuminated room.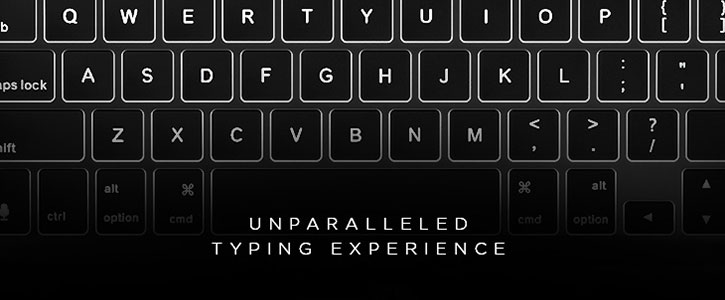 Special function keys for additional control
The included special function keys allow for greater control of music and volume as well as shortcuts for taking you back to the 'Home' screen and more.
With iOS 9 and later, you can also use the 'cmd' (Command) key to trigger shortcuts for bold, italic, underline and even switch between open apps.
Built-in stereo speakers
The built-in stereo speakers provide a richer sound experience for your iPad - allowing your videos, music, podcasts and audio books to really shine.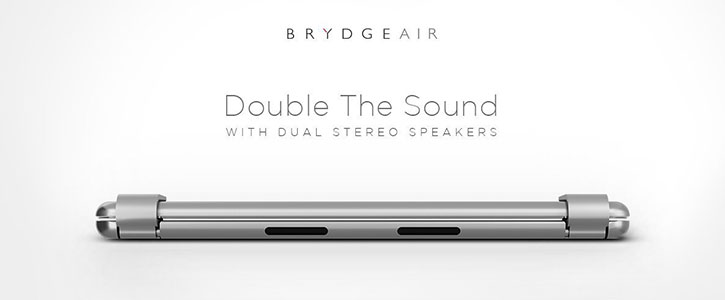 Portable protection
The design of this keyboard cover makes it a compact solution and lets you take it anywhere to protect your iPad and for all your typing needs.

Easy pairing
This Bluetooth keyboard case could not pair with your device any easier, saving you time and maintaining a stable connection with your iPad.
Long lasting battery-life
The built-in rechargeable battery features a staggering 3 months of use between chargers, so you are always ready to type that important document, adjust a spreadsheet or jazz up your presentation.
Specifically designed for the iPad 2017 / Pro 9.7" / Air 2 / Air
Ensure full compatibility with your iPad 2017 / Pro 9.7" / Air 2 / Air, as this keyboard case is made specifically for these devices - allowing for access to all of the important functions, features and ports.
Specifications
Material: Aluminium
Weight: 520g / 1.15lb
Speakers: Yes
Backlit Keys; Yes
Battery Life: 3 months (rechargeable)
Connectivity: Bluetooth 3.0