Additional information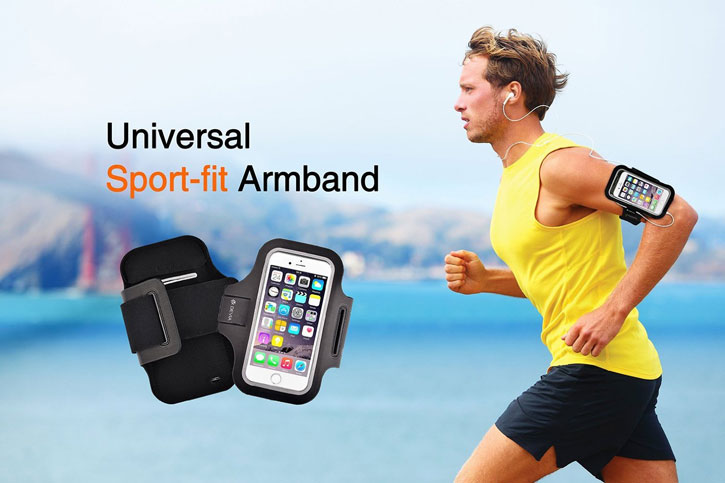 Fully adjustable armband
The Universal Sport-fit Armband for Medium-Sized Smartphones is built to survive the rigors of even the most intense sport, activities or workout regimes. It has a fully adjustable strap with a velcro loop fastener that is suitable for arm sizes of up to 15 inches. This armband has been designed with comfort as paramount, so no matter your activity, you can can expect a secure and comfortable fit for as long as you require it.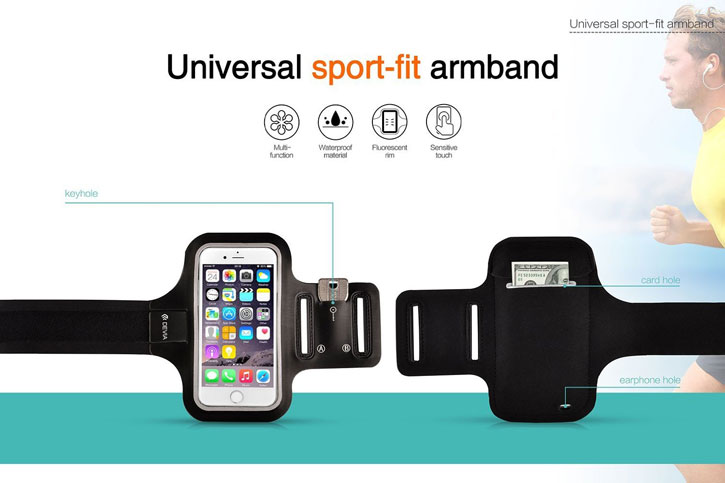 Water, sweat and weather resistant material that stays dry
You can't always guarantee clement weather and when you're active you will sweat. So thankfully the Neoprene PVC material is water, weather and sweat resistant - even sand resistant. The material stays dry and is also non-slip, making it perfect for the active lifestyle.
Made for medium-sized smartphones up to 5" screen size
This armband is universal so it can accommodate various different medium-sized smartphones of screen sizes up to 5" (as a guide). The Universal Armband for Medium-Sized Smartphones has been designed to fit phones with dimensions no larger than 140 x 72 x 10 mm. This incorporates a lot of phones including the iPhone 6S for instance, but if you're in any doubt, please make sure your phone is no larger than this.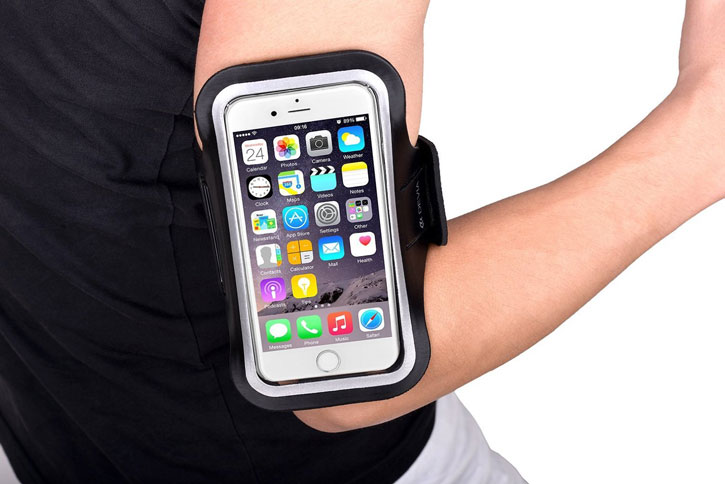 Fully covers your smartphone while leaving it fully usable
When in the armband, the whole of your smartphone is covered, so you don't have to worry about it falling out. The screen cover is made from a plastic material that allows you to operate your devices touchscreen, so you can access all your apps and control your music without ever having to stop to take the phone out of the armband. The material is very sympathetic to your screen and sensitive to touch.
Luminous outer rim
There is a glow in the dark rim around the viewing window. This not only makes your armband easy to find in the dark but also improves your visibility to, for instance, pedestrians and motorists.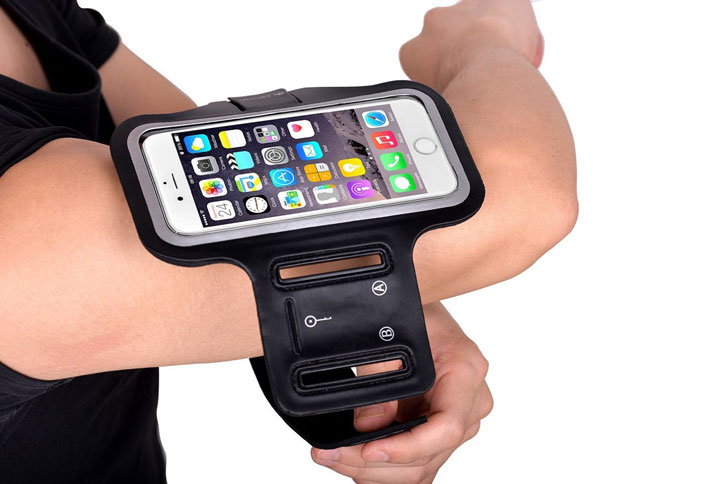 Easy access to extra pockets for cards, cash or keys
Whether working out at the gym or running outside, you'll need a place to store house keys, locker keys, cash, cards and the like where there's no risk of it falling out. The Universal Sport-fit Armband has a slot pocket right next to where your phone will be, so when you have the armband on, the key will be pressed flat against your arm eliminating the risk of losing it. There is also a card slot on the back of the phone compartment to keep your cards and cash safe.
Easy access to earphones
Of course, when you're exercising you may want to listen to your music. There is provision here too, with a handy aperture to run your earphones through.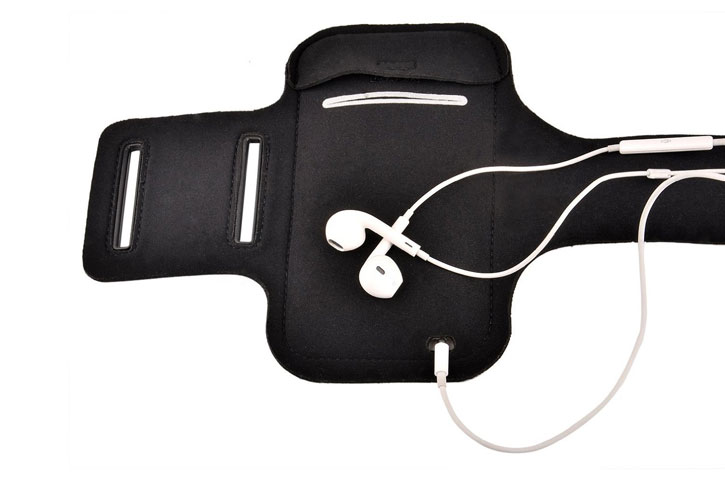 Technical specifications
Arm size: Up to 15 inches
Maximum device size: 140 x 72 x 10 mm