Patchworks PureSnap iPad Pro 9.7 Case - Clear

Product reference: 59348
Supremely thin and crystal clear, the Patchworks PureSnap allows your iPad Pro 9.7's design to shine through, whilst the case keeps it well protected from scratches and scrapes. The PureSnap is also compatible with the Smart Cover and the Smart Keyboard.
"Excellent"
"Nice and well designed"
"Amazing fit!"
Most useful customer reviews
Ben Emerson
Huddersfield
iPad Pro 9.7
29 December 2016
Excellent
Very well designed and a high quality shell. 100% recommended.
11 November 2016
Nice and well designed
It fits perfectly with the iPad pro smart keyboard. If you buy the transparent one, you can also enjoy both protection and the original design of your iPad.
Sang Fung
London
Patchworks Puresnap iPad Pro 9.7 Case
6 October 2016
Amazing fit!
It fits like a glove. I was worried it may not work with the Apple Smart Keyboard but it does! Phew! In fact the clear case fits better than Apple's own Smart case. It is light and clear to show off the ipad's true colour, whatever it is. I am looking forward to a Jet Black version of this incredibly smooth case.
7 Reviews
|
Write a review
---
Additional information
Protect the back and sides of your iPad Pro 9.7
Made from a strong polycarbonate, the Patchworks PureSnap delivers exceptional protection fro your iPad's back, corners and sides. Guarding your tablet against bumps, scratches and impacts, the PureSnap is the perfect way to stylishly protect your iPad Pro 9.7.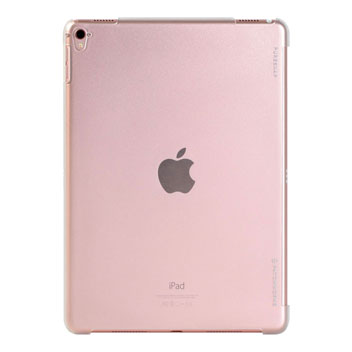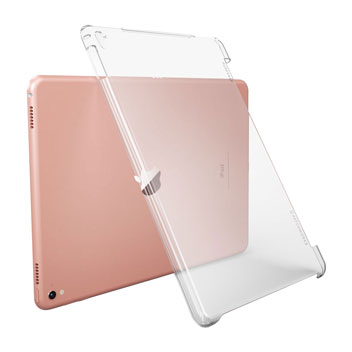 Stylish thin minimal design
The sleek snap-on design of the PureSnap case delivers a stylish look for your iPad Pro. The clear back panel adds virtually no extra bulk or weight to your device, this maintains the modern styling of your iPad, whilst allowing its sublime design to shine through.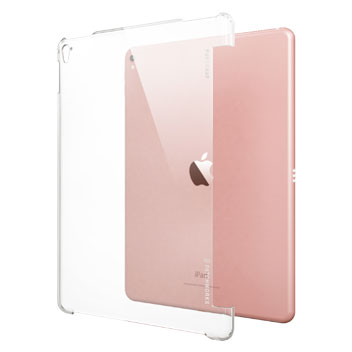 Designed specifically for the iPad Pro 9.7
This case has been designed specifically for use with the Apple iPad Pro 9.7 inch. It offers a perfect fit and does not impede the use of any of the functions such as the power and volume buttons, headphone and charging ports, or front and rear cameras.
Compatible with the Apple Smart covers and Keyboard
The Patchworks PureSnap iPad Pro 9.7 Case is compatible with all of Apple's latest accessories including the Smart Cover, which protects its crisp retina display, shielding it from accidental damage which arise on a daily basis all the while maintaining the thin and light design of iPad Pro. It's also compatible with the Apple Smart Keyboard, allowing you to keep your iPad protected whilst experiencing super-fast typing speeds.