Additional information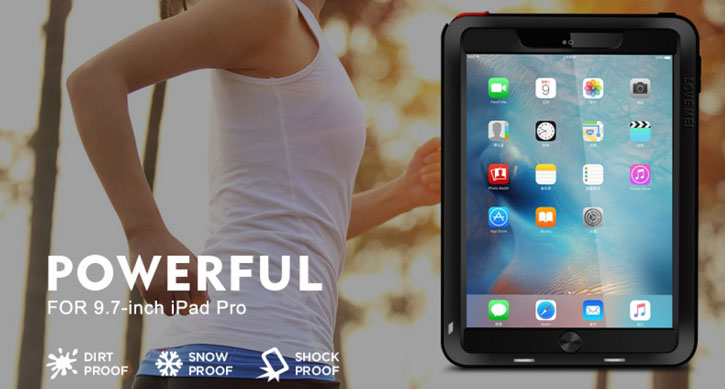 Rugged 'Impact Truss' case withstands heavy impact damage
Designed to provide ultimate protection as well as being dust and water-resistant, the Love Mei Powerful case for the iPad Pro 9.7 is comprised of protective aluminium material and a special impact truss to help prevent damage to your device.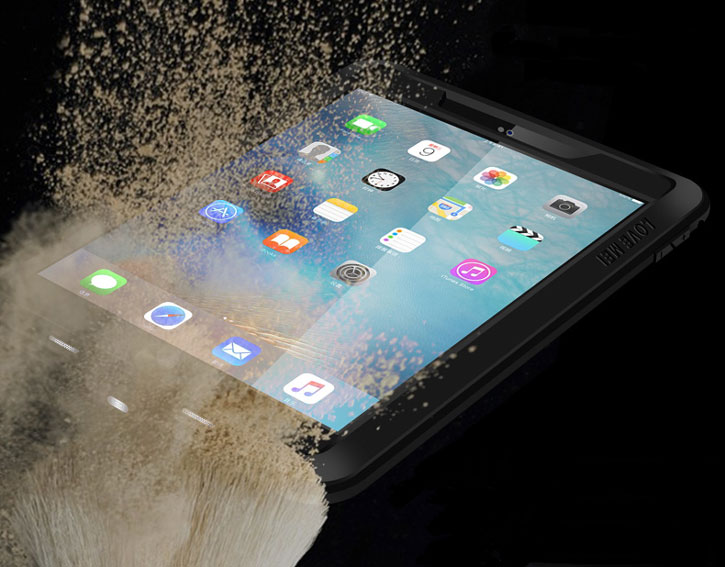 With shockproof rugged protection and high impact ballistic bezels with low profile construction, the Love Mei Protective Case for the iPad Pro 9.7 offer powerful protection with its purposeful design.
Built-in screen protector prevents scratches
Featuring an industry-first Corning Gorilla Glass impact lens for screen protection, helps to prevent damage to your display without impeding the sensitivity of the touchscreen.
Sealed audio and charging ports keep out dust and debris
The charging and headphone ports within the case are protected to keep out unwanted dust and grit.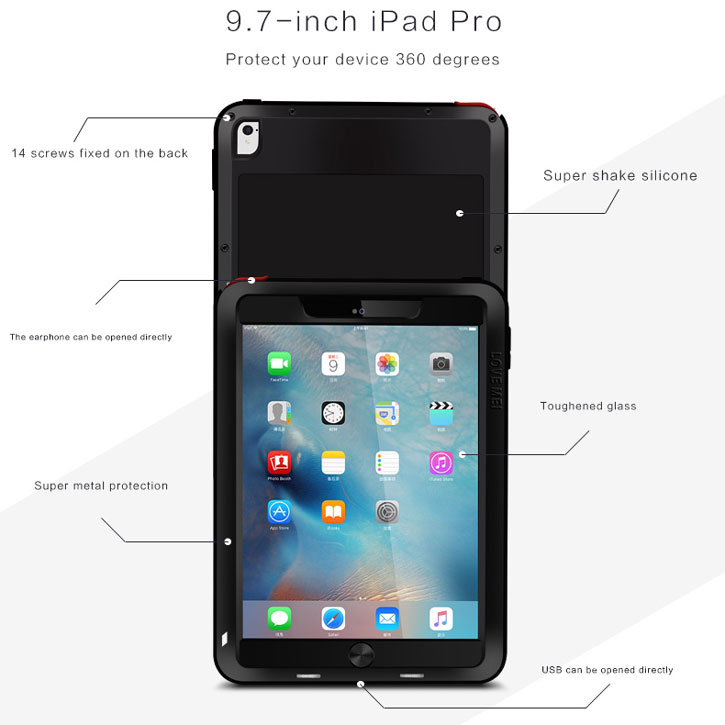 Direct access to all ports and features
Even though your iPad Pro 9.7 will be fully protected, the Love Mei Powerful Case still allows access to all the ports and features of your device and will not interfere with the proximity sensor.