Additional information
Rugged, multi-layered design provides extreme protection
The tough and durable design of the Incipio Capture Rugged case provides excellent protection for your iPad Pro 9.7. The Multi-layered system built into the case helps to reduce force from impacts, dissipating them throughout the layers and thus safeguarding your precious iPad from bumps, scrapes and most importantly drops.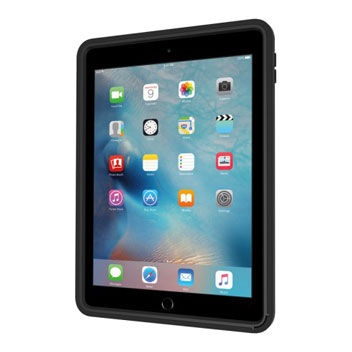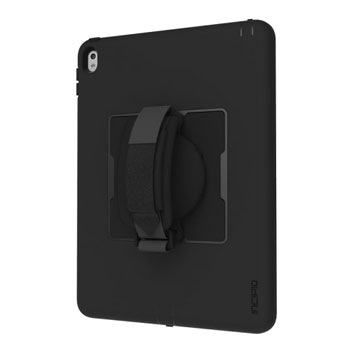 Splash and dust resistant sealed ports
The fantastic protection continues thanks to the Capture's silicone port covers that help to reduce to the build up of dirt and debris within the iPad Pro 9.7's ports and features.
360 degree rotating handle
Located at the back of the Incipio Ultra-Rugged case is a convenient hand strap that makes using your iPad Pro 9.7 easier than ever. With 360 degree rotation, the hand strap allows you to effortlessly use your iPad with just one hand, ideal for when presenting information, playing games or over extended use.
Kickstand for convenient media viewing
By interchanging the plate at the back of the case you can quickly and easily create a handy media viewing stand that's ideal for safely positioning your iPad at a convenient viewing angle.
Designed specifically for the iPad Pro 9.7 inch
With every port and feature fully accessible, the Incipio Capture provides your iPad Pro 9.7 with all the protection it could need, whilst keeping it fully accessible.