Additional information
A massive step forward in wearable tech
The Zeiss VR ONE Plus has been specifically designed to be a peripheral device that works with a wide variety of iOS and Android smartphones. Your phone actually acts as the visual interface of the VR ONE Plus, as you need to put it inside the goggle-like accessory. The Zeiss VR ONE Plus delivers a completely new way to experience and consume mobile content and is a massive step forward in wearable technology.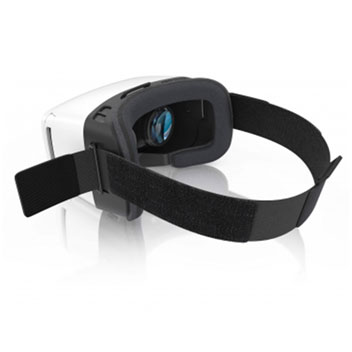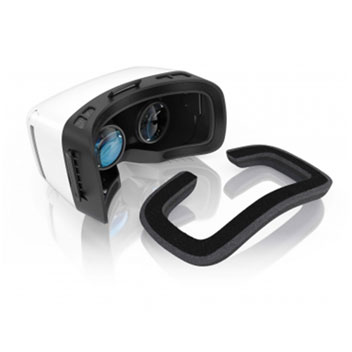 Universal design for 4.7" to 5.5" smartphones
With a universal multi-tray design, the Zeiss VR ONE Plus Virtual Reality Headset is compatible with a wide range of smartphone screen sizes - between 4.7 and 5.5 inches. This means you can enjoy the Zeiss VR One Plus with not just a single phone, but a vast selection of devices.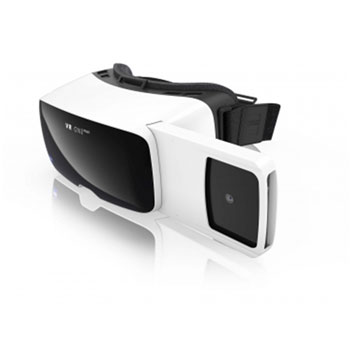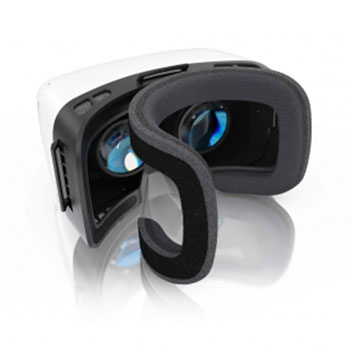 Unrivalled viewing experience with leading optical design
The Zeiss VR ONE Plus delivers an unrivalled viewing experience with Zeiss precision lenses and the display of your smartphone, providing stunning and engaging visuals at a mobile-leading resolution. With the VR ONE Plus, the effect is the equivalent of sitting in the best seat of a theatre, being on-stage at a performance with full 360 degree 3D video, and being able to enjoy gaming like never before - inside stunning worlds where imagination becomes reality. Apple's industry leading display technology and cutting-edge Carl Zeiss / Oculus-driven technologies fuse to create an experience that surprises and delights – all on a mobile device!
See-through front shield for augmented reality
The Zeiss VR ONE Plus's see-through front shield allows your phone's camera to function undeterred, perfect for use with augmented reality apps. This creates the most immersive and realistic mobile experience available today.
Lightweight and comfortable
Built with soft, flexible cushioning and lightweight materials, VR ONE Plus is comfortable to wear. As it is wearable technology, this is very important of course. There's no point having cutting edge wearable tech if it's unwearable. It is completely wireless, so it is possible to be fully engaged in virtual worlds without being tethered to a computer. With a robust selection of optimised virtual reality content from a wide range of top-tier creators, owners can enjoy a wide range of film, gaming, 360 degree video and educational/experiential content. Viewing media will never be the same again. You're no longer just a viewer, you're an active participant.
Zeiss VR ONE media launcher
A central hub for all your VR apps, the Zeiss VR ONE media launcher allows you to discover the latest apps as well as other apps, which are compatible with your Zeiss VR ONE Plus.
Regular fresh content
The Zeiss VR ONE Plus Virtual Reality Headset allows anyone anywhere to create fantastic content for all VR ONE users, allowing you to fully customise your virtual reality experience with new and exciting apps being released all the time. The VR ONE and its thousands of developers are constantly bringing you the latest must have apps allowing you to experience virtual reality more often.
Glasses compatible
Specially designed, the Zeiss VR ONE Plus can be used with eyeglasses, so virtual reality can be enjoyed be even more people in total comfort.
Removable foam pads, head strap and access to clean lenses
The Zeiss VR One Plus Headset features a number of advancements since the first VR One was released for specific devices. These include removable foam pads and head strap and access to clean the lenses.
Please note: although the vast majority of smartphones are fully equipped for VR, some videos, games and apps may not be supported by your device. Please click here for a quick, easy way to find out if your device is 100% ready for VR.