Most useful customer reviews
23 April 2017
Great Product
Love this product!!! Having 2 adaptor ports allows me to charge my phone, make/receive calls and control my music all at once. Worth the price.
12 April 2017
Just what I wanted
Take Belkin to provide what Apple doesn't or won't
11 January 2017
essential kit
For an Iphone 7 this is critical kit! It allows charging at the same time as making calls due to the dual plugin. On first connecting, it took a minute to hook up both at the same time - from then on it has been perfect. It solves what is (for me) a rubbish design feature from Apple on the iPhone 7.
12 Reviews
|
Write a review
---
Additional information
Listen to Lightning Audio and charge at the same time
The main down side to not having a headphone socket on the new iPhone 7 and iPhone 7 Plus is that you could charge or listen to music, not both. Well, now you can. The Lightning + Audio RockStar cable allows you to connect two lightning devices at the same time, meaning you can charge via one lightning cable and listen to music via another.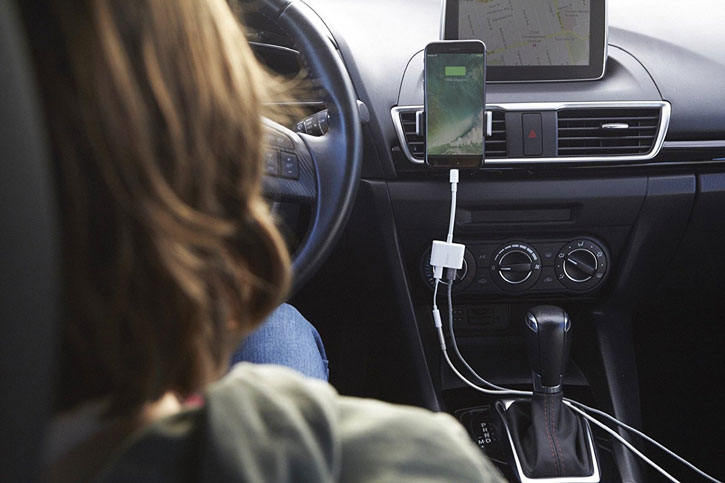 Supports pass-through charging of up to 12W
Don't be concerned that this is a compromise option in terms of charging power. The RockStar allows pass-though power of up to 12W, meaning your iPhone or iPad will charge as normal while you listen to music.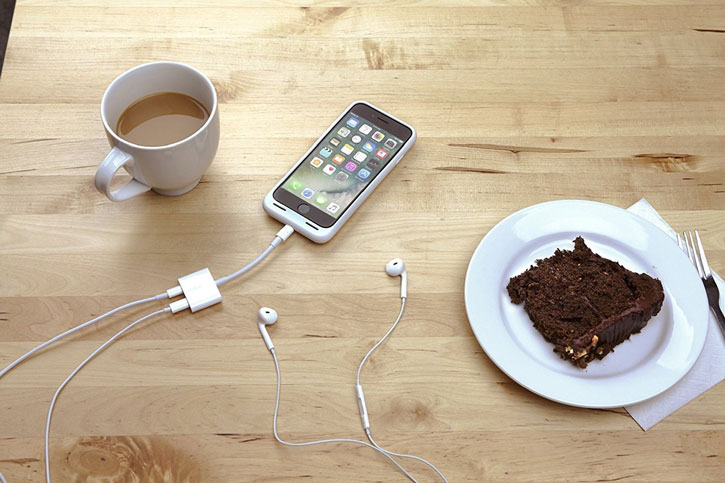 Supports up to 48 kHz, 24-bit lossless audio
Your sound quality will suffer no compromise either as crisp high definition lossless 24 bit audio at 48 kHz is delivered, even if your other port is occupied with charging.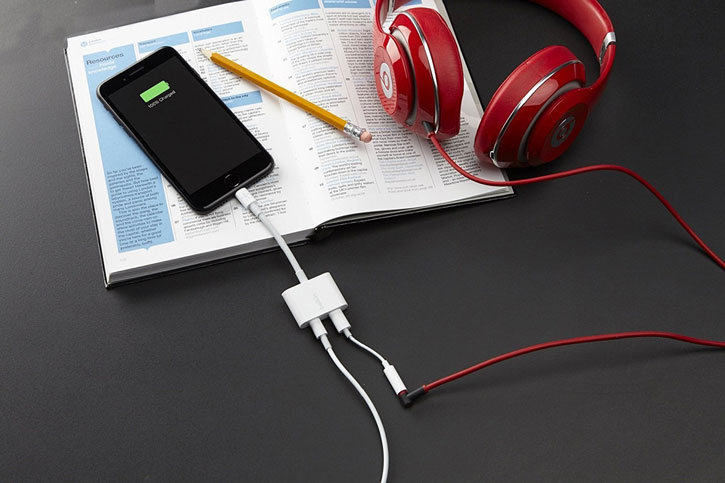 Compatible with Lightning Audio headphones and Lightning to 3.5 mm Headphone Jack Adapter
Connect your Lightning Audio headphones with no compatibility issues. You can also connect a Lightning to 3.5mm headphone jack adapter so you can connect your own headphones without any issues.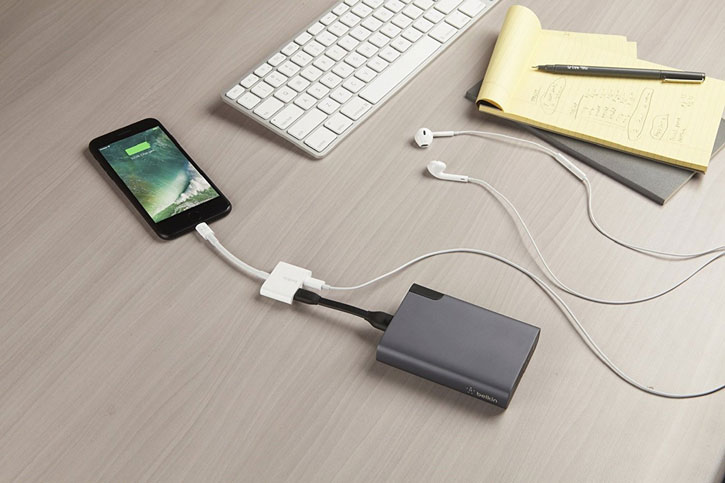 Supports remote control and mic from Lightning Audio headphones
The RockStar allows full use of remore control and microphone signal from your Lightning Audio headset. This means you can control your tracks and handsfree calls and suffer no loss of clarity in terms of speech.
'Made for iPhone' certification
With the 'Made for iPhone' certification, you can be sure the Belkin RockStar is fully compatible with your device while also following strict Apple guidelines. This ensures this device is completely suitable for your iOS 10 or later devices.