Most useful customer reviews
Patryk Szafraniec
Birmingham
VR goggles for Samsung galaxy A5 2017
8 May 2017
wasn't expecting that much fun
Recently purchased from mobilefun.co.uk Delivered extremely fast. When I was ordering it, i wasn't expecting it to be that much fun. Highly recommend for ppl who never had VR experience. It's not the best from the best but defo do the job.
Dianna thomas
GUNTERSVILLE ,Alabama
Kepler universal be goggles android smartphones #62200
6 April 2017
Very good
I love this item I like this item better than the first one I got from Wal-Mart, I turned around and took the one I got from Wal-Mart back and got my money back I love them they are so real makes everything so real
Jack Temple
Seaham Co. Durham
iPad Pro
18 January 2017
A Good Product
I like to play on fly't simulators now I feel like I am in the plain It's an easy piece of kit the put together I was using it two minutes after it came
20 Reviews
|
Write a review
---
Additional information
Experience the virtual world through your smartphone
By combining your 3.5 to 5.7 inch smartphone with the Keplar Immersion VR Goggles, you can be transported into a futuristic and realistic 3D world. With a 120 degree field of view and cinema quality playback, the Immersion Goggles deliver a completely new way to experience games, movies and pictures, all from the comfort of your home.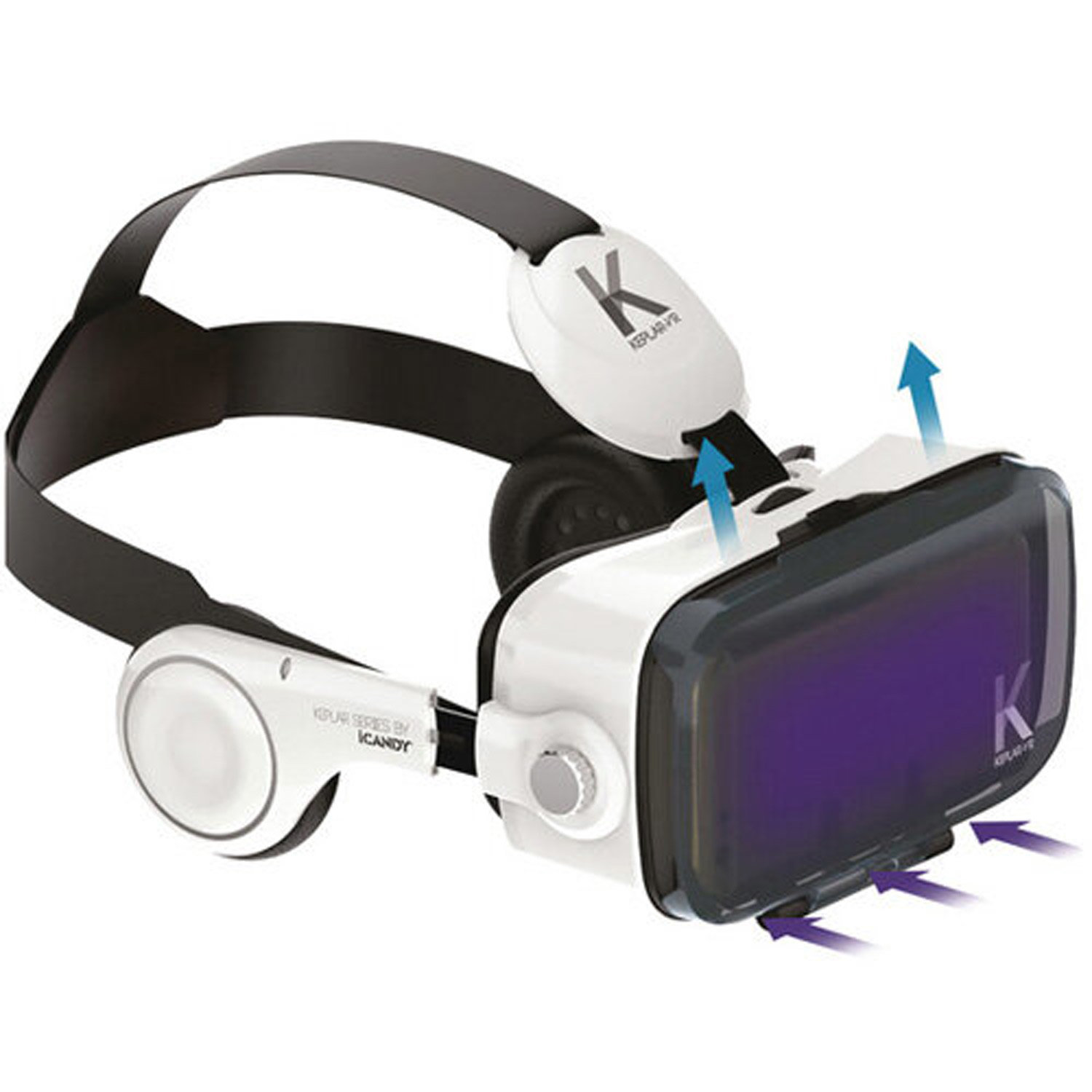 Immerse yourself in another dimension of VR
With the Keplar Immersion VR headset, you'll be able to immerse yourself in a completely different dimension of VR. Featuring noise cancelling built-in headphones, you'll be able to experience both visual and audio virtual reality.
Compatible with most smartphones up to 5.7"
While many VR headsets come with custom moulded trays which significantly reduce compatibility, the Keplar Immersion VR Goggles have been made with a strong and adjustable system, which allows it to work with the majority of iOS & Android smartphones on the market today. including larger handsets such as iPhone 7 Plus and Google Pixel XL.

Huge range of VR apps already available
Whether you want to play immersive 3D games, put yourself in a new location or watch full 3D stereoscopic movies - this Keplar Immersion VR Goggles allow you to make full use of your new virtual reality headset and enjoy a brand new way of experiencing entertainment.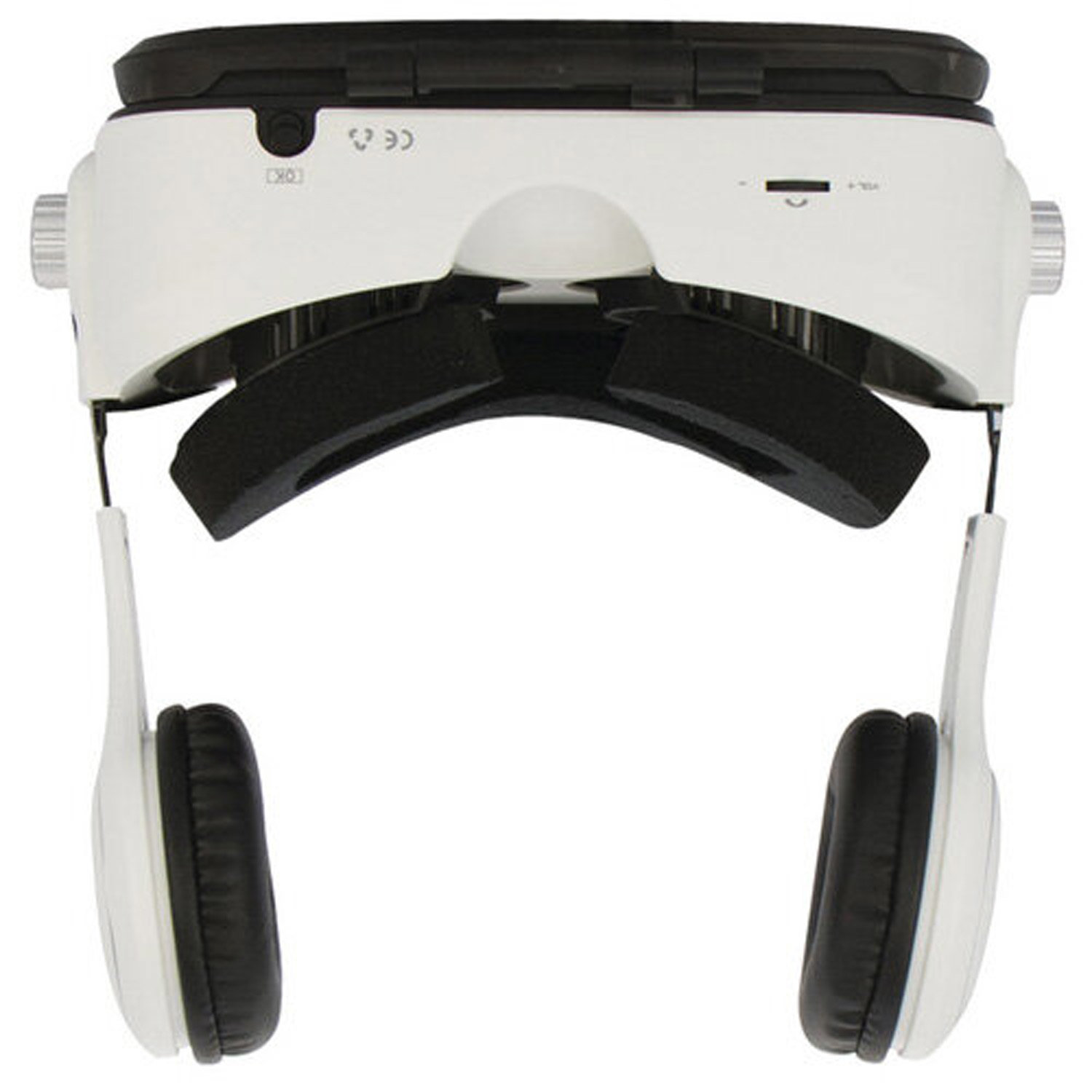 Augmented reality compatible
As the Immersion headset is designed with a semi transparent front cover, you can even experience augmented reality apps.
Lightweight and comfortable
Built with soft, flexible cushioning and lightweight materials - the Keplar Immersion VR Goggles is comfortable to wear. As it is wearable technology, this is very important of course. There's no point having cutting edge wearable tech if it's unwearable! With an flexible and elasticated headband you'll be able to ensure the headset is both comfortable and secure.
It is completely wireless, so it is possible to be fully engaged in virtual worlds without being tethered to a computer. With a robust selection of optimised virtual reality content from a wide range of top-tier creators, owners can enjoy a wide range of film, gaming, 360 degree video and educational/experiential content. Viewing media will never be the same again. You're no longer just a viewer, you're an active participant.

Adjustable lens
To ensure you enjoy immersing yourself in the virtual worlds, the Keplar Immersion Googles have been designed with adjustable lens, allowing you to set the perfect view.
Efficient air flow design
To add further comfort, the Immersion headset features a efficient air flow design. This is important as it ensures the goggles are prevented from fogging up and it also prevents your smartphone from over heating.
Please note: although the vast majority of smartphones are fully equipped for VR, some videos, games and apps may not be supported by your device. Please click here for a quick, easy way to find out if your device is 100% ready for VR.