Most useful customer reviews
11 February 2018
Practical stand
Glad I decided to buy these as the phones and pads don't always sit at the perfect viewing angle. They have a quality finish, they work, they're practical,thank you.
20 August 2017
Does the job!
Am a happy customer with the product I purchased.
Gill Young
Stafford
Olixar Vista Universal Stand
14 June 2017
Excellent
Does exactly as advertised - not all things do these days
36 Reviews
|
Write a review
---
Additional information
Sturdy, minimalistic stand for your smartphone or tablet
Why leave your precious, valuable device flat on the desk? Your smartphone or tablet deserves to be presented proudly, where all can see. This stand offers a way to rest your phone on your desk, bedside table or anywhere else you care to think of, all with a minimalistic, unobtrusive design that really emphasises the sleek contours of your device.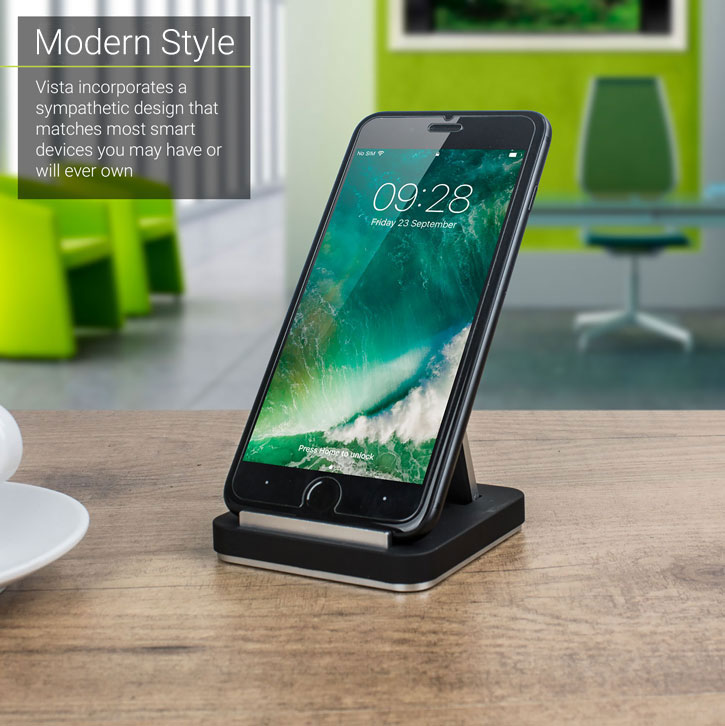 Adjustable mechanism for multiple angles
Whichever angle is most comfortable for you when typing, viewing media, checking news apps or whatever else you may need your device for, this stand is ideal. An adjustable support mechanism allows you to stand your device at a range of different angles, so you'll always be using your device exactly how you want to.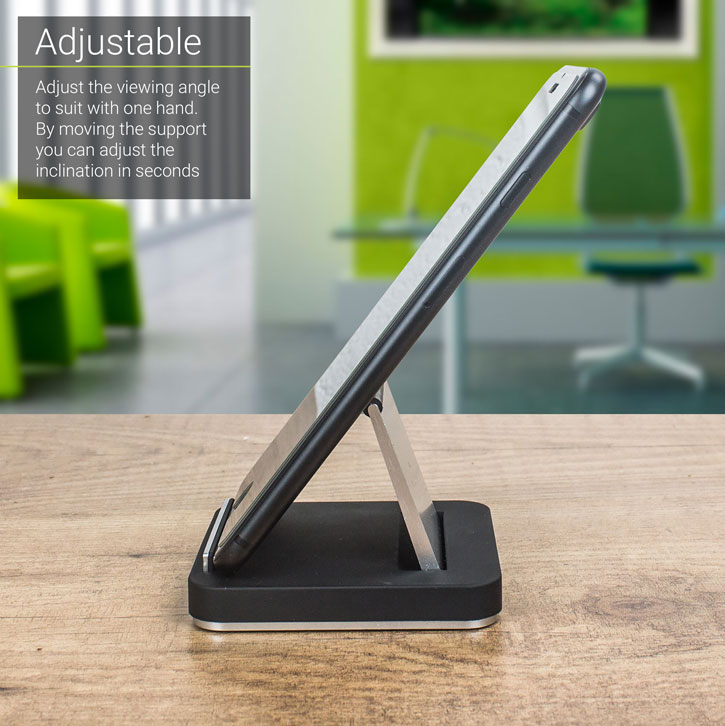 Supports portrait and landscape orientations
Thanks to the simple, yet effective design of this stand, both portrait and landscape orientations for your device are supported. If you're just not adept with the portrait virtual keyboard and prefer the landscape one, or if you're playing a game and need the stability and comfort this stand offers to get that high score, this stand is a real no-brainer.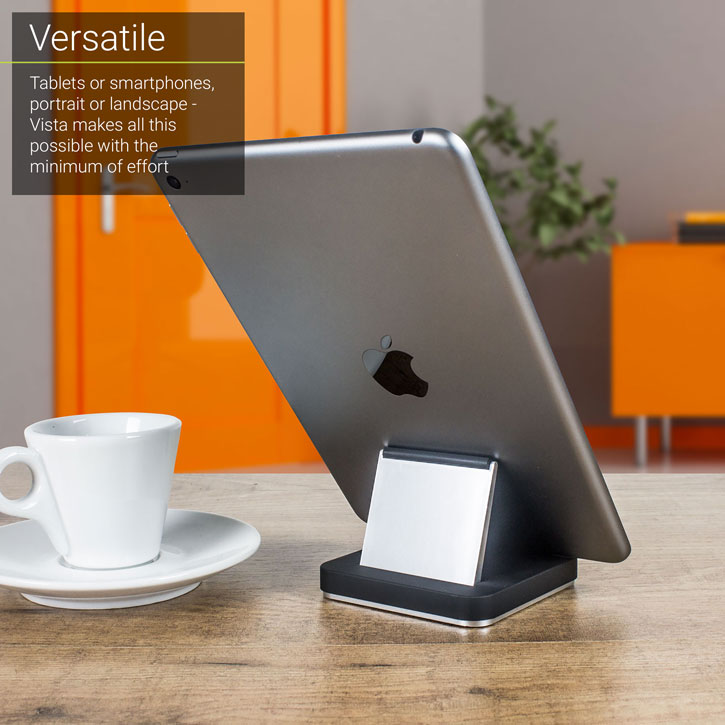 Solid rubber base for a versatile, impact-resistant mount
A solid, resilient rubberised construction makes this stand perfect in any room and for any situation. This means you can rest easy, safe in the knowledge that whether your phone is by your bedside or next to you while working, you're safe with this stand.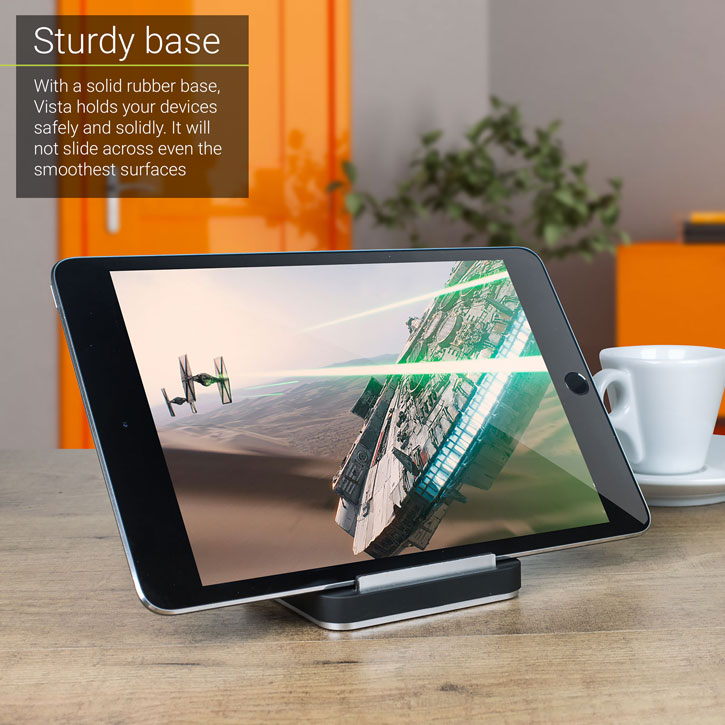 Lightweight, portable build
Travel poses no problem to this stand, as a compact shape and structure enables a perfect fit into any luggage bag, suitcase or backpack. Going on holiday? Why not take your stand with you - there's no reason to compromise on a proper mounting solution just because you're travelling!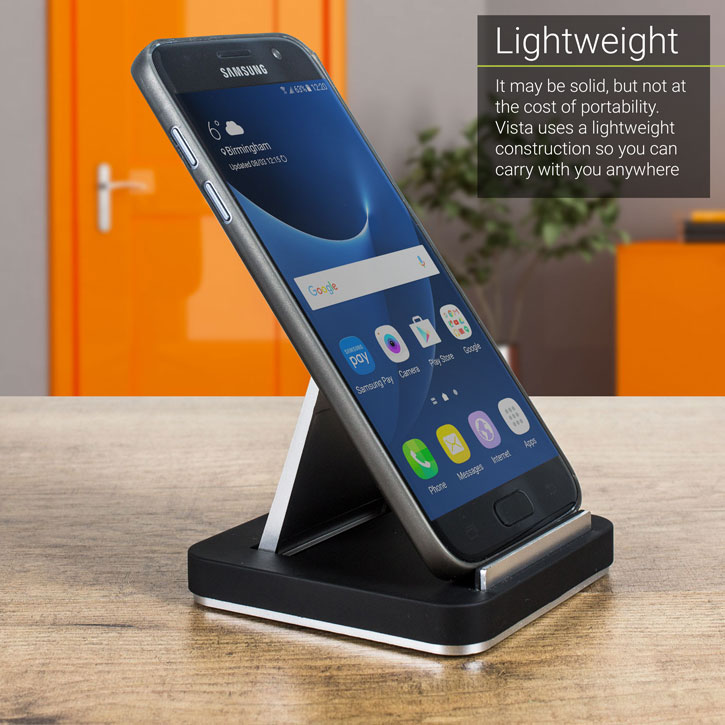 Universal compatibility
Any model of smartphone or tablet is supported by this stand, including all the latest devices, so whatever model you have, this stand will be perfect for you.