Additional information

At last, true wireless quick charging
Traditionally, the only real drawback with wireless charging is that it could never deliver enough power to match wired quick or fast charging. Well, that's now a problem for the past as this charging pad is a true powerhouse, delivering enough juice to devices that can support this kind of charging speed, such as Qualcomm Quick Charge and Adaptive fast charging. Delivering up to three times the power of a standard 5-watt charger, the Belkin Boost Up Wireless Charger brings your device's battery up to 100 percent quickly and reliably. For smartphones and tablets that are Qi-enabled and support 15-watt charging, the pad provides the fastest wireless charging possible.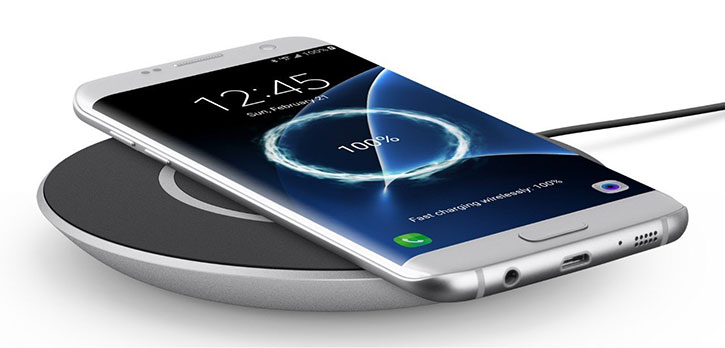 15 watts - wireless charging. Really?
Yes, really. Most wireless chargers have been in the 5W range at best. That is to say, a 5V supply at around 700-900mA. Great if you want to leave your phone charging overnight or for extended periods, but what if you don't have that time? Many of us need our phones in hand regularly. With a huge 15W of power wirelessly transferring to your phone, you can have all the convenience of wireless charging and none of the hassle.
With the Belkin Boost Up Wireless Charger, you can charge your Qi or PMA-enabled device without having to search for a cable or hassle with a USB connection. The charger works using induction technology, which transmits charge wirelessly upon contact with your device.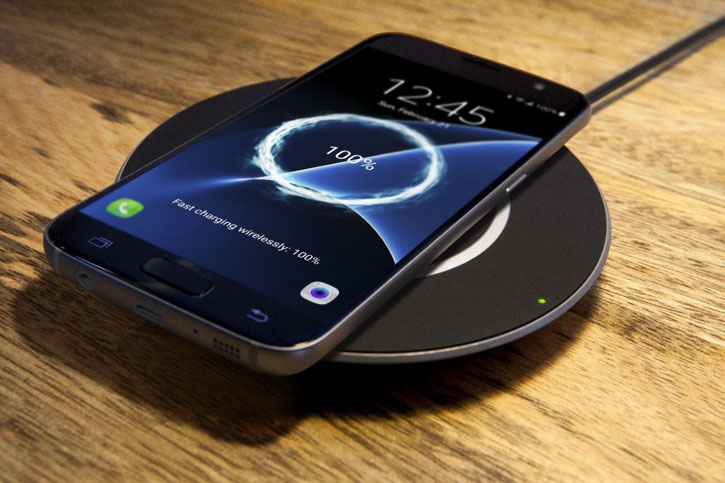 Compatibility with Qi and PMA enabled devices
The Belkin Qi Wireless Charger can charge any Qi- and PMA-enabled device. It is also compatible with Qi-receiving battery shell cases and adapters for other phones that don't feature native Qi functionality.

Sleek and Slimline design
The Belkin Boost Up Wireless Charging Pad has been designed for the ever developing world of wireless charging. Not only does the charger save tangled cables from cluttering your desk space, but the pad actually looks aesthetically pleasing with its smooth contours and clean lines. Its small footprint takes up minimal space on a desk or tabletop and fits easily in a handbag or briefcase.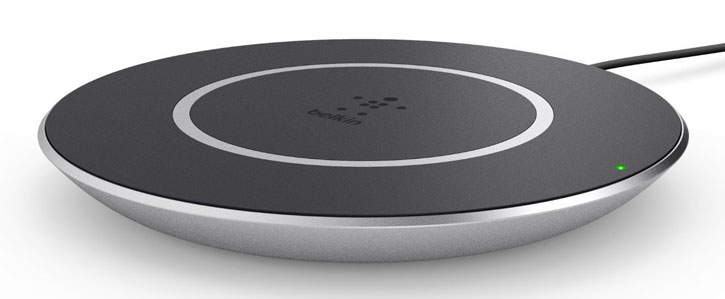 Features intelligent overcharging and overheating prevention
The Belkin Boost Up Wireless Charger automatic shut off feature prevents your smartphone from continuing to charge once the battery is full, providing a smarter, more efficient charging solution over traditional mains chargers. The onboard sensors analyse heat from the device that is charging to make sure it cannot overheat, preventing damage to it and possibly even fires. There is also a foreign object sensor that aids safety.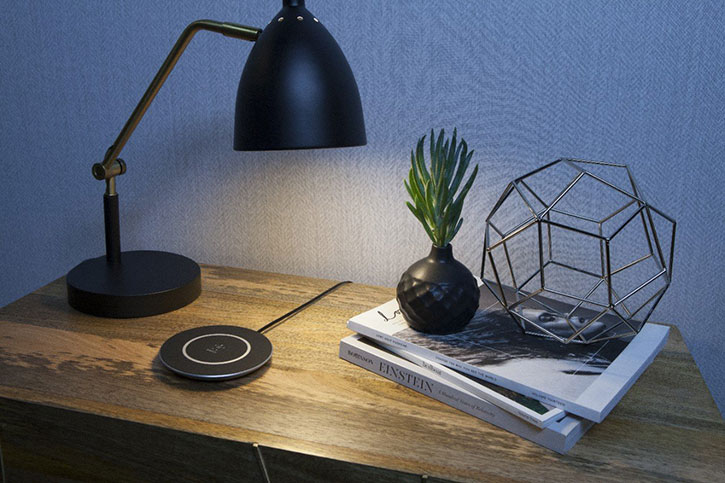 High grip surface
The pad has a high-friction matte surface that grips your device to prevent it from slipping. This will keep your device in the right spot for charging, as sometimes devices can unwittingly be knocked from this. This can be very frustrating as you can return to your charger expecting your device to be fully charged and ready to take out when it had stopped some time previously.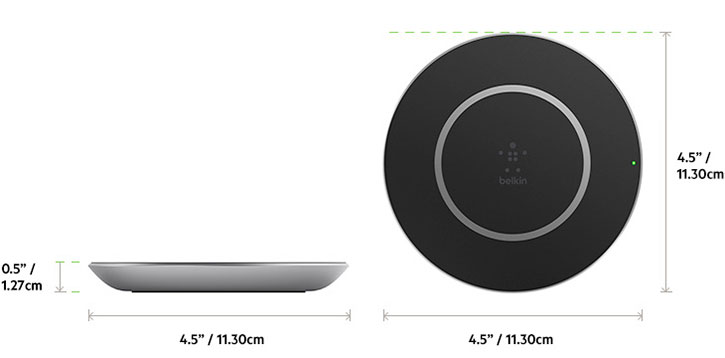 Charge through cases
In most cases (literally) there's no need to remove your device from its case. The charger is designed to charge through cases up to 3mm thick which will account for most cases on the market. If you have a particularly thick case you may want to remove it.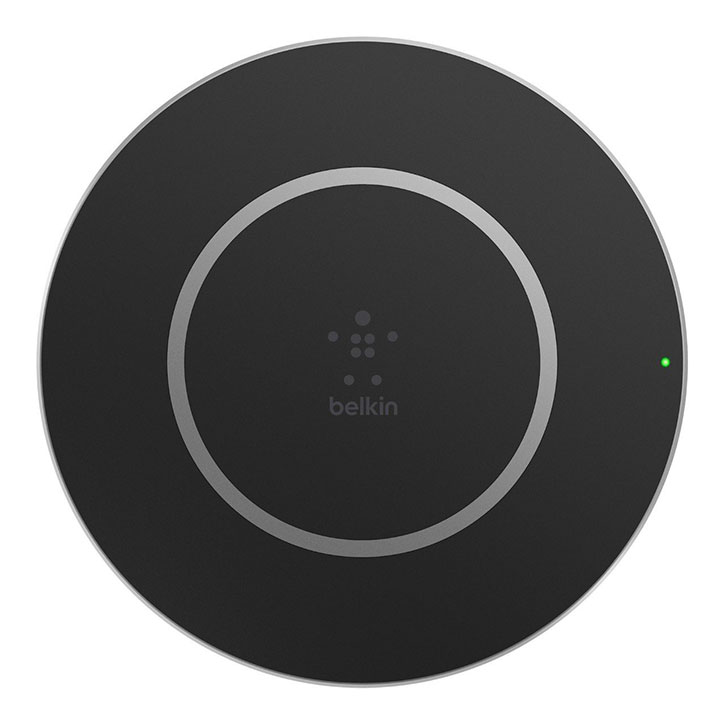 LED Charging indicator
Is it charging or not? Well, as this has an LED charging indicator, you will know for absolute certain. The LED will glow a satisfying green when charging is taking place.
Hard-wired Mains adapter
This charging pad needs plenty of juice to provide the kind of power required to charge your devices wirelessly at fast speeds. The mains adapter included therefore comes with a hardwired adapter for convenience and safety.