Additional information
Rugged, waterproof and ready to party
Perfect for use at the poolside, the beach or even during a rain-interrupted BBQ, the ALL-Terrain Sound Bluetooth Speaker is ready for any inevitability thanks to its tough, waterproof design. The waterproof housing means that water splashes and rain are no longer a problem, allowing you to safely position your Bluetooth speaker closer to the action without the fear of it breaking. The housing is also extremely resistant to shocks and bumps, making it perfect for use on even the most extreme of adventures.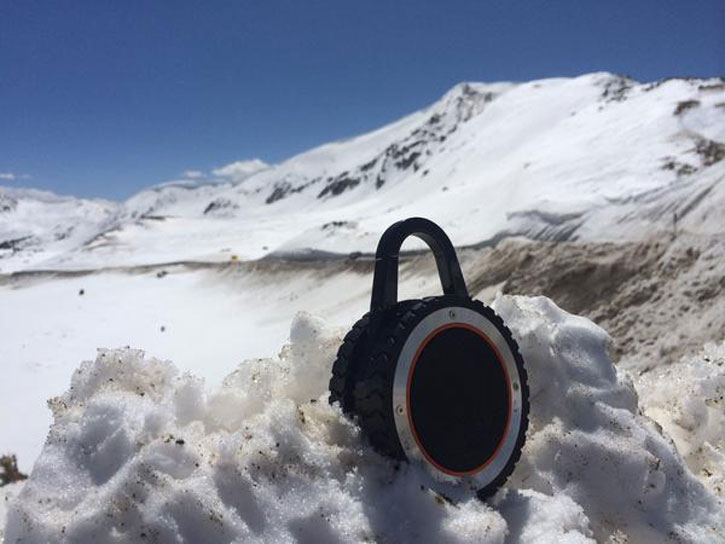 Impressive speaker delivers unrivaled sound
Featuring a 3W speaker, the ALL-Terrain Sound delivers exceptional room-filling sound for such a compact, travel friendly speaker. The rich and crisp audio outputted from this waterproof Bluetooth speaker allows you to fully immerse yourself within the music, making you feel as if the band were playing right in-front of you.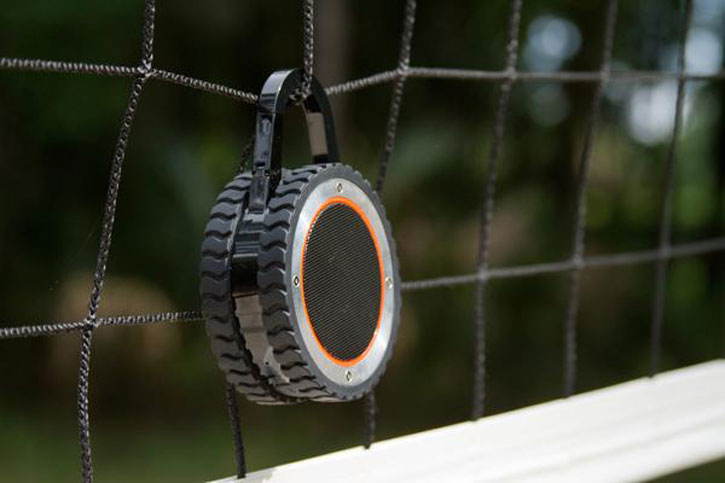 Simple Bluetooth pairing process
You don't need to wait around for ages to start enjoying the benefits of this high-quality, sturdy speaker. Simply switch the ALL-Terrain Sound on, find the speaker in your phone or tablet's Bluetooth menu and connect. An extremely wide range of devices are supported, so no matter what phone you have, this is the speaker for you.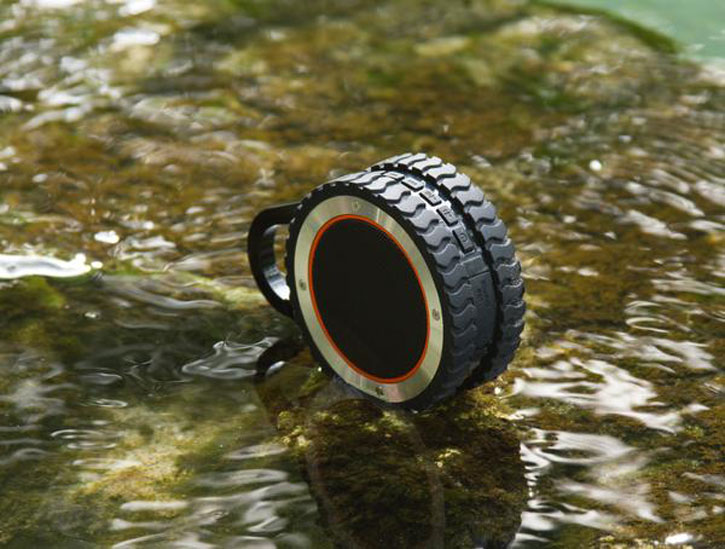 Stylish and robust design
The ALL-Terrain speaker boasts a military-style tyre design which enhances and complements the rugged, hard-wearing aesthetic. The military styling and tactile buttons combine to provide you with an eye-catching speaker that fits perfectly in any environment.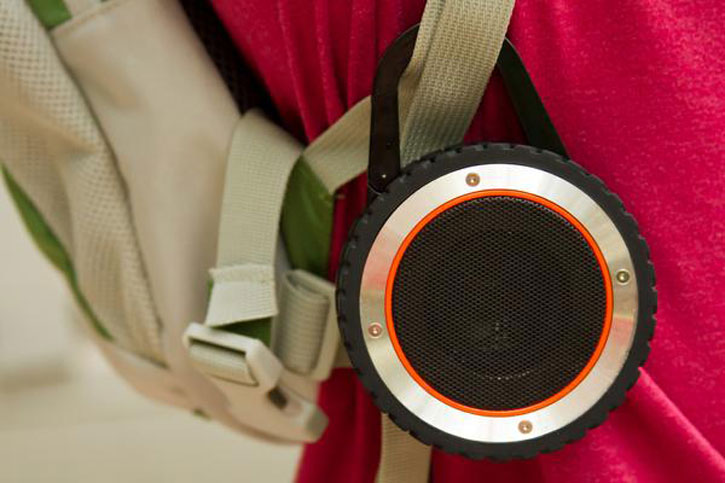 14-hour battery life
The FRESHeTECH ALL-Terrain Outdoor Rugged Speaker allows you to enjoy your music continuously for up to 12 hours. This ensures that the party can keep going and that you'll always have enough power to blast your favourite tunes when the moment takes you.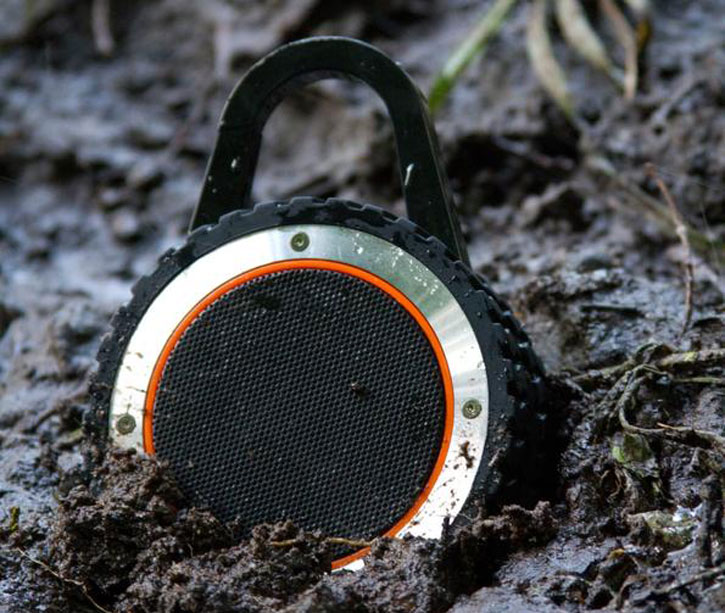 Highly portable
The compact design of this speaker makes moving around with sound easier than ever. Fitting neatly into bags, this lightweight speaker can be taken with you on any adventure and can even be securely carried via the provided carabiner.
Built-in microphone for hands-free calls and conference calling
The ALL-Terrain's built-in microphone makes it easy to take calls hands-free or in a group. You can easily switch between playing audio and receiving calls with the multifunctional play button. The internal microphone is compatible with Bluetooth enabled phones, Facetime, Skype and other applications (not all phones will support these features) - making it a perfect item for office conference calling or family Skype chats.
Intuitive built-in controls
With handy raised controls built-in, this waterproof Bluetooth speaker from FRESHeTECH makes increasing the volume, taking a call or switching tracks extremely quick and easy. These built-in controls allow you to effortlessly control your music without having to touch the connected device, perfect for when your phone is in use or charging in another room.
Rechargeable battery with lightning-quick recharge speed
The party doesn't need to end when this speaker's battery life does. Simply connect the included Micro USB cable to a powered USB port (laptop, computer, mains charger, power bank etc) and within a mere 90 minutes, your music will be ready to go again.
Technical specifications:
Bluetooth: 4.0
Driver Output: 3W
Playback Time: 14 hours
Drop tested: Yes, over 10ft onto concrete