Spigen Liquid Crystal LG G6 Shell Case - Clear
Product part number: A21CS21229
Product reference: 62925
Durable and lightweight, the Spigen Liquid Crystal for the LG G6 offers premium protection in a slim, stylish package. Carefully designed this clear case in clear is form-fitted for a perfect fit, that shows off your phone's styling.
Additional information
Protective polycarbonate material
The Spigen Liquid Crystal is a hard case made of a polycarbonate material. The durable, lightweight and non-toxic qualities of polycarbonate make the Liquid Crystal a reliable solution for protecting the LG G6 from external impacts.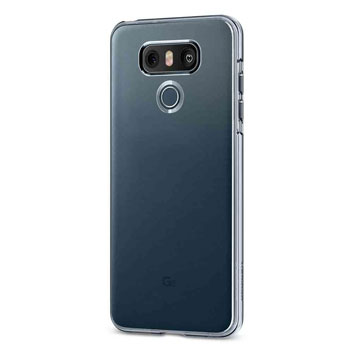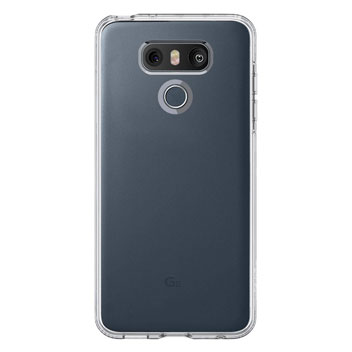 Coated with a soft feel non-slip matte surface to improve grip
The Spigen Liquid Crystal case is coated with a non-slip soft feel surface that enhances your grip on your phone. There is also a Urethane coating that prevents discolouration of the case.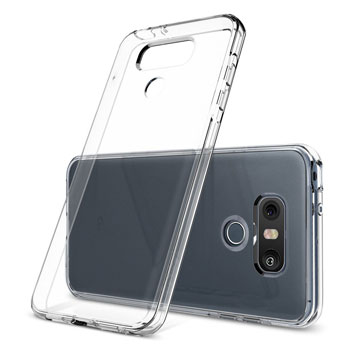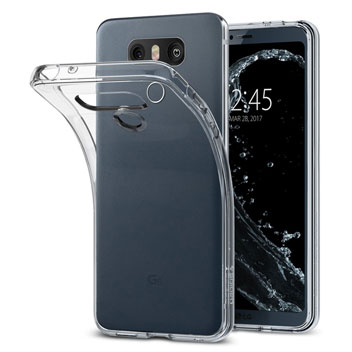 Slim construction preserves the LG G6's super-sleek aesthetic
The LG G6 has a distinctive design, so you'll want a case that preserves this look while offering protection from scratches, scrapes and minor impacts. The Spigen Liquid Crystal case is made to be as thin as possible without sacrificing protection, and made to perfectly follow the contours of your phone so it still has the original appearance. Best of all, as the rear and sides are completely crystal clear, you can let the awesome styling of your LG G6 shine through without compromising on protection in any way.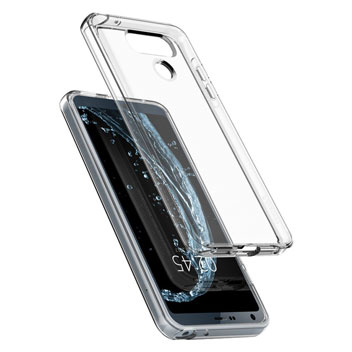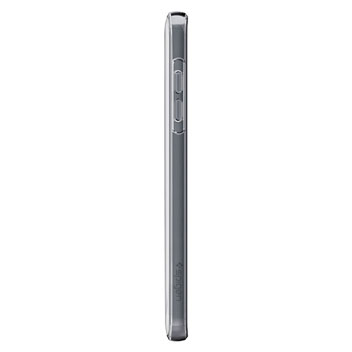 Access to ports and features
The case optimises functionality to all of the LG G6's ports and features. The Liquid Crystal case features open sections for the charging port, camera, buttons and the headphone jack for easy use.