Most useful customer reviews
A. Ewing
south Coast
panorama twistphone
19 May 2017
very useful accessory
ingenious product especially as it requires NO batteries! One small suggestion: that a 3/8 female screw ferrol be added to the base so that it could be mounted to a tripod if necessary
4 Reviews
|
Write a review
---
Additional information
Panoramas without the dramas
A must-have accessory for budding photographers and film makers, the Panoramic Twister is a smartphone or tablet mount that automatically rotates to enable your smart device to take sweeping images that create an amazing movie effect or impressive panoramic shots. Modern smart devices have features that enable you to take these kind of shots but you have to manually move them. This means you can't be in the shot and as you have to manually swivel the phone, it's very hard to get those panoramic photos and videos perfect. Well, now you can.
Let your creativity determine the limits of your photography, not your tools. Let this revolutionary tool aid you in capturing the kind of photography you could only dream about before.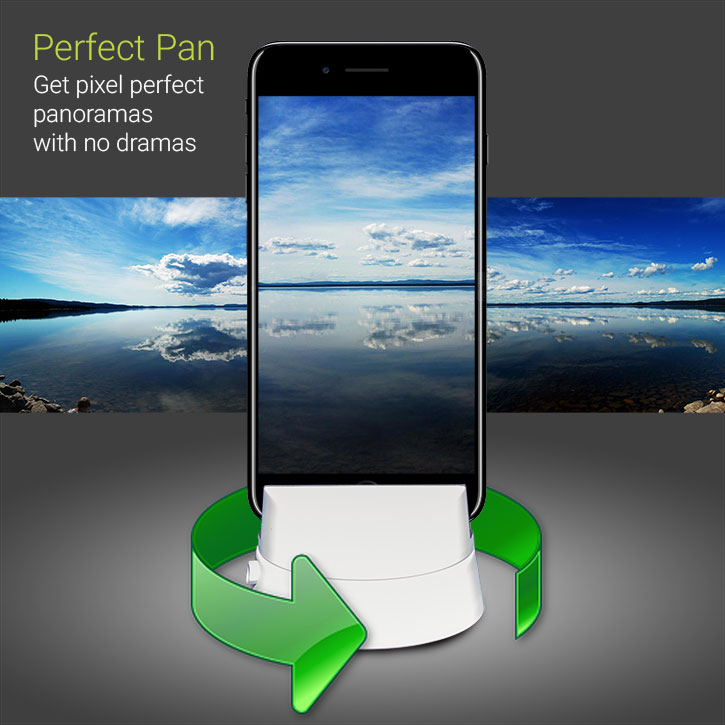 Twist and shoot
So, how does it work? Well, the process is very simple. You just twist the base 30 degrees until you hear a click. Then place the mount on a flat surface and mount your phone or tablet. There's an adhesive base on call if you need extra hold and stability - just remove the protective film and if you lose tackiness, wash it with cold water.
Make sure the securing mechanism is pushed across to hold your device firmly in place and fully vertical (unless you want to alter the angle of course). When you're ready to begin shooting, press the button on the side and the mount will start rotating, capturing your perfect panoramic shots.

You spin me right round baby, right round. The base stays in place while the twisting mechanism rotates your device as it records video or panoramic photos.
Landscape or portrait
Whichever aspect - landscape or portrait - that you want to shoot in, the Twister has it covered. The nature of the mounting trench means you can just slot your phone or tablet in as you wish. This gives you more freedom and options over your photography with only the most minimal of adjustment.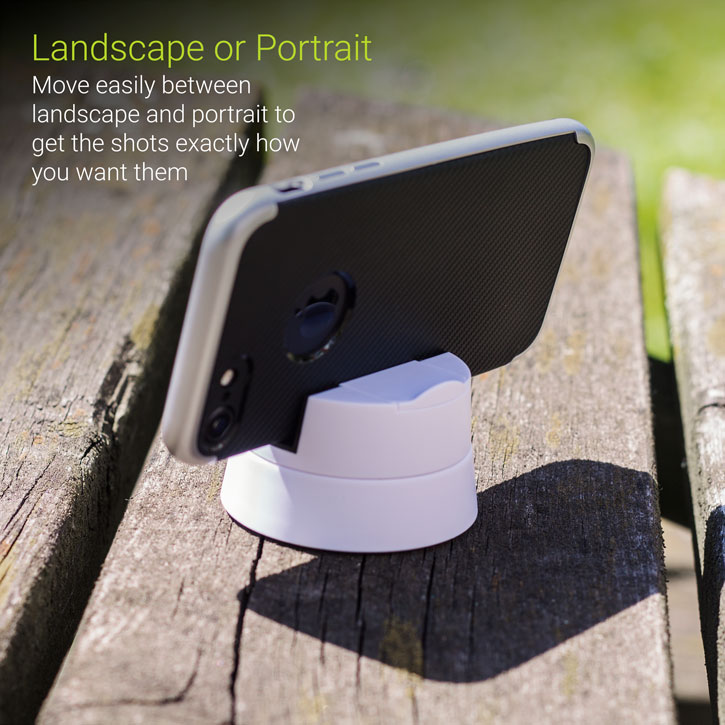 Batteries not included - because you don't need them
One of the real beauties of this product is that it does not require any power to operate it. One simple twist is all you need to crank the turning mechanism. This makes this a real no-brainer to take with you on holidays and photographic adventures. No batteries also mean it's ready for use whenever you are ready.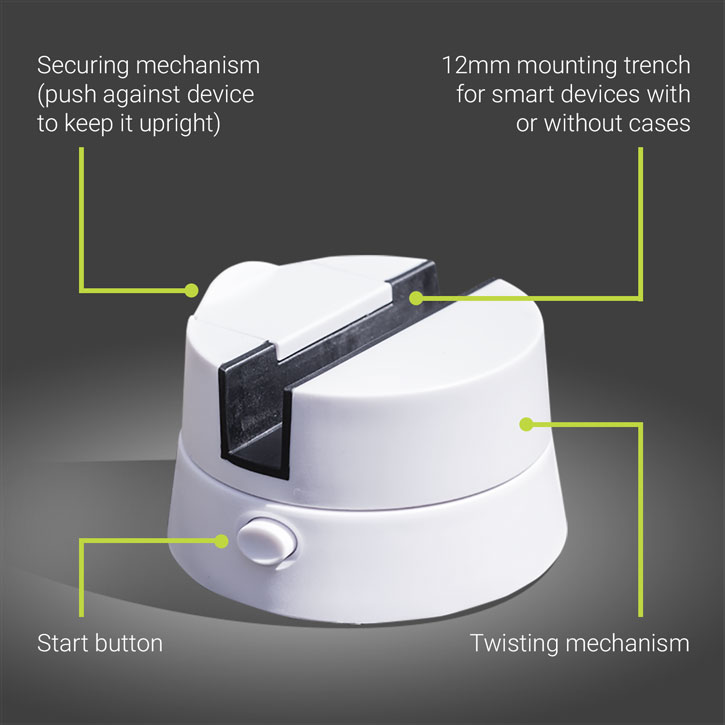 Case compatible
More good news is that you don't have to take your case off to mount your phone. There's a generous 12mm of room in the groove to accommodate even some of the more heavier duty cases.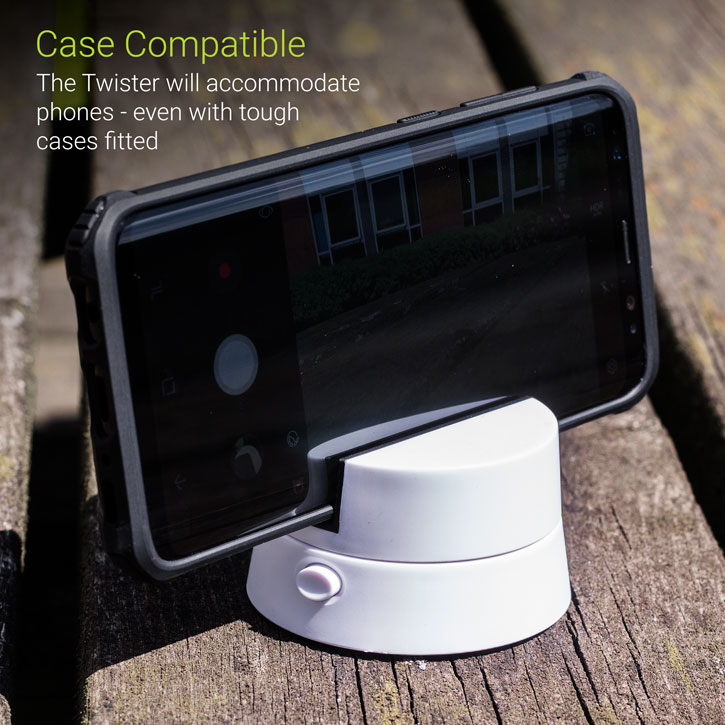 Lightweight and portable
Weighing less than 50g and being only 65 x 40mm, the Panorama Twister is very portable, especially when you consider there are no batteries required - so no extra weight or accessories.
Compatible for use with camera apps
The Panorama Twister can be used in conjunction with several smartphone apps for both Android and Apple devices in order to create stunning photos and movies.
Technical Specifications:?
Dimensions: 65mm(W) x 40mm(D)
Weight: 50g