Additional information
5 USB outputs let you charge five devices at once
Get the most out of your plug sockets with the Avantree Power Trek. Using only a single mains power socket, you can charge up to 5 devices simultaneously - leaving your other power sockets free for other items.
Charge smartphones and tablets easily and quickly, with the built-in five smart USB ports you, your family and your work colleagues will not be fighting for additional charging sockets.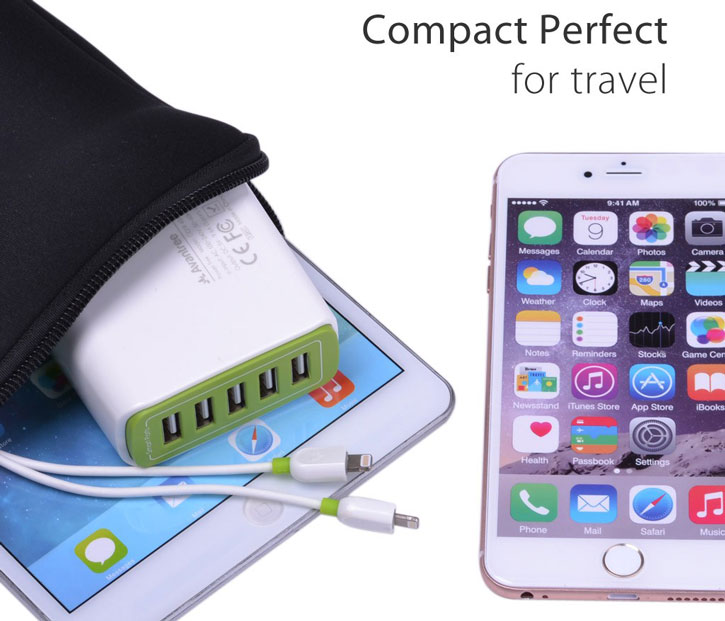 Fast charging with up to 2.4 amps output per smart port
Designed to charge tablets and smartphones simultaneously, the Power Trek transfers up to a total of 9.6 Amps. This keeps your mobile devices topped up with battery power even during short time frames.
Confidently maximise the charging speed of your device with Smart IC, automatically identifying the device in order to quickly charge back to full capacity. With USB ports capable of delivering up to 2.4 Amps, you can charge up to five smartphones and larger tablets with ease.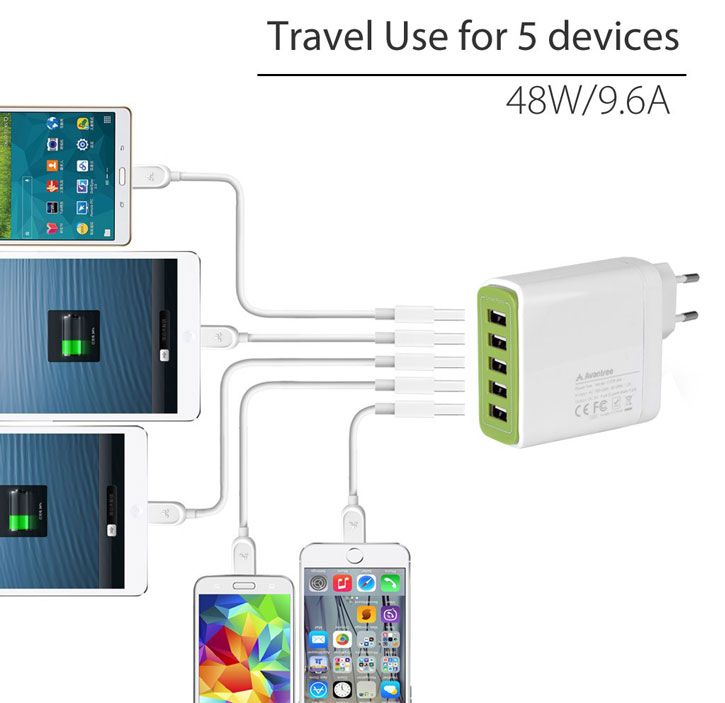 Perfect for at home, office and even on travel
Whether you're at home, the office or out travelling, the Avantree Power Trek is the perfect USB mains charger. With it's compact and stylish design, the Power Trek can be taken anywhere.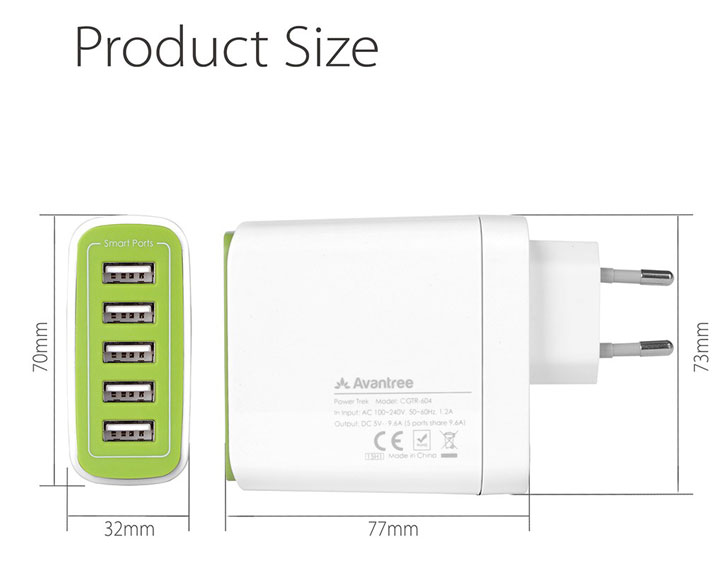 Smart compatibility
Through the Power Trek's smart compatibility feature, it will automatically adapt to different devices, including all iOS and Android devices.
Specification
Input: 100-240V
Output: 5V
Power: 9.6A shared when all ports are in use
Dimensions: 73mm x 35mm x 152mm
Weight: 183g