Additional information
Compatible with Qi Wireless Chargers
With a sleek, modern design Qi wireless chargers are a beautiful way to charge your device at your desk, office or at home. Designed for quick and intuitive charging, Qi wireless chargers allow you to charge your lightning device without the mess of charging cables.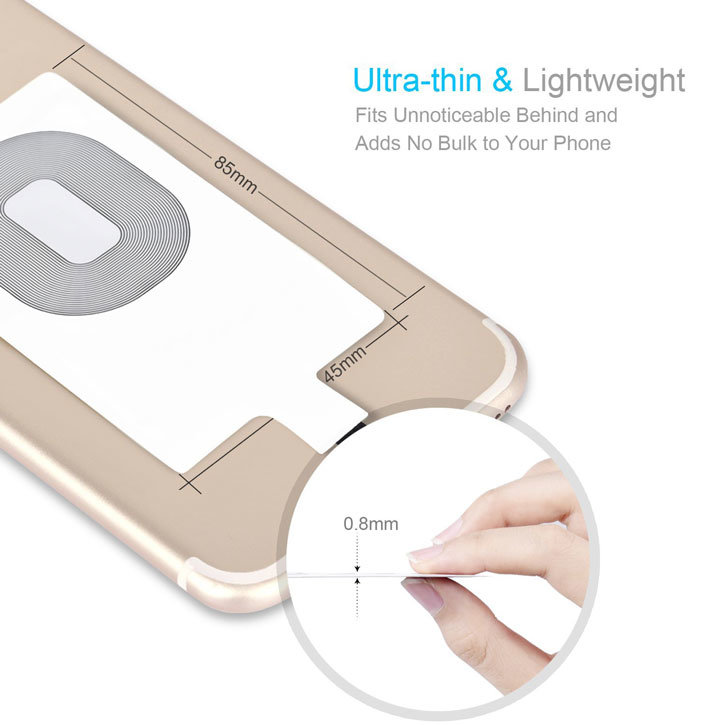 Wireless Charging Receiver for easy charging
The Choetech Wireless Charging Adapter for lightning devices is an easy plug in solution that gives your iPhone 7 / 7 Plus / 6S / 6S Plus / 6 / 6 Plus / 5 / 5S / 5C / SE instant wireless charge when placed on a compatible Qi wireless charging pad (Sold separately).
No messy cables
No more cables, no more mess, the Choetech Qi Wireless Charging Adapter allows your lightning compatible device to charge with no wires required, for a tidier way to provide the necessary juice to your Apple Lightning device. Simply plug the receiver into your phones lightning port and place the whole unit onto a compatible Qi wireless charging pad (Not included).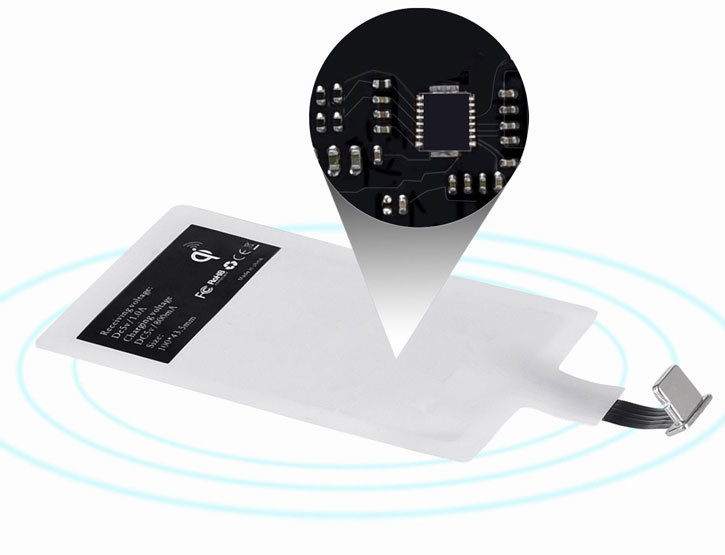 Compatible with Qi wireless stations / docks
The Choetech Qi Wireless Charging Adapter is compatible with 'Qi' wireless stations and docks, so you can choose the accessory that best suits your needs.
Charge while within a case
The Qi Wireless Charging Receiver is able to charge your phone even when a case is on your iPhone. As long as the transmission distance doesn't exceed 5mm, your Lightning compatible iPhone will charge wirelessly through the case. This means you can hook up your Qi receiver and install your case and you won't know it is there.
Specification
??Dimensions: 113 x 43.5mm
Weight: 6g
Input: 5V / 1A
Output: 5V / 0.8A
Interface: Lightning
Certificate: CE, FCC ROHS
Thickness: 0.8mm