Thursday 19th October 2017 by Rafat in Apple, Uncategorized.
Today we're looking at some of the best wallet cases for the iPhone 8! This includes a number of cases in the classic folio design, plus some more modern examples with new form factors and materials. Shall we begin? OK!
---
5. Olixar X-Ranger Survival Case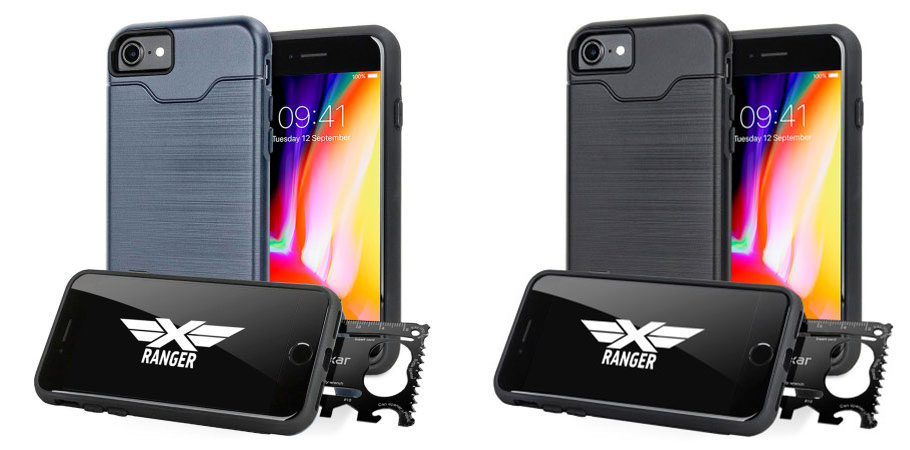 The Olixar X-Ranger is a unique case that combines a modern design with an integrated multi-tool and a quick access compartment for card storage. This rugged case has a multi-layered design, allowing it to withstand use and abuse that would crack other cases. The X-Ranger also comes with a built-in kick stand, allowing you to watch videos when you're not out there crushing it, you absolute legend.
---
4. LoveCases Luxury Diamond Wallet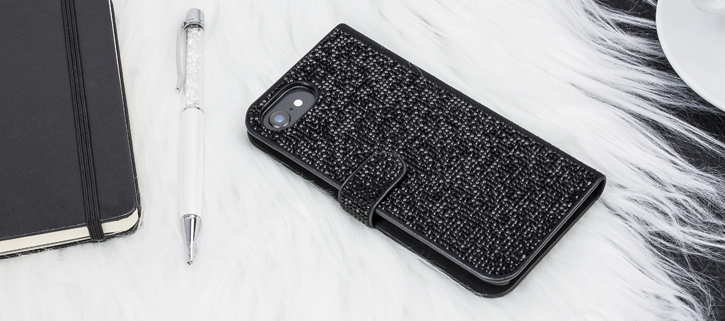 This gorgeous luxury wallet for the iPhone 8 comes with an eye-catching sparkly design made from hundreds of glimmering crystals. The case is crafted from premium materials to stand up to daily wear and tear, while the card slots allow you to keep your most important pieces of paper and plastic close at hand. This case is perhaps the most stylish on this list — are you going to make it part of your wardrobe?
---
3. Olixar Genuine Leather Executive Wallet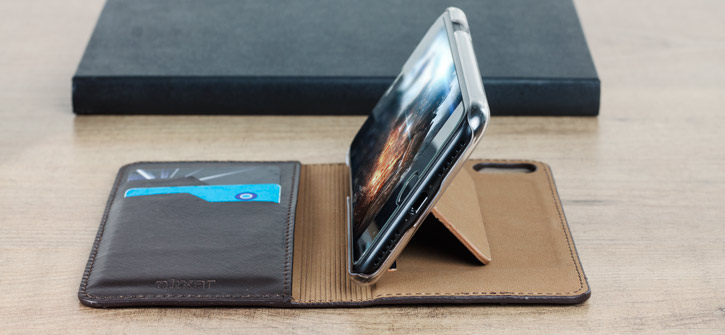 This wallet is all about the essentials: a classic folio design with card slots in the front cover and a viewing stand in the back, made from genuine leather. This allows the case to wear naturally over time, while giving you the classic rugged look, feel and smell of real leather. For £20, I don't think you'll find much better than that!
---
2. UAG Metropolis Rugged Wallet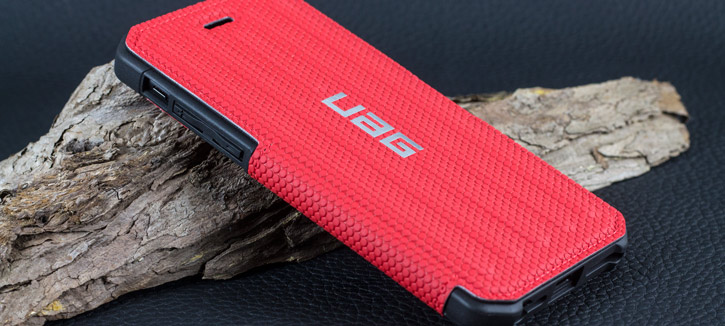 The UAG Metropolis is a uniquely rugged case on this list, providing equal measures of protection and convenience. The case opens to reveal card slots within its front cover, which also serves to protect the screen from scratches and dents. The phone has a water-resistant FrogSkin exterior that allows it to shrug off water and provides tons of grip, making it hard to accidentally drop your phone. If you want to keep your iPhone 8 in perfect condition, this is the case to do it.
---
1. Olixar X-Tome Leather-Style Book Case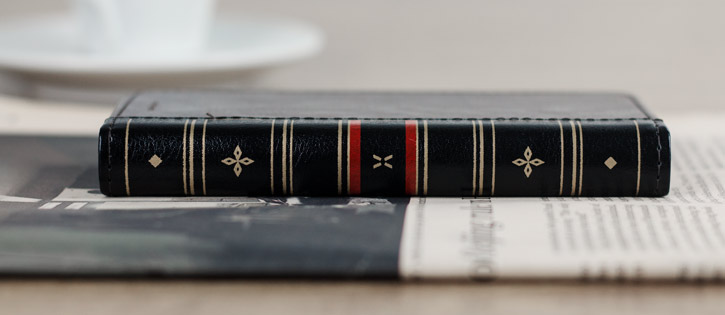 Our final spot goes to the Olixar X-Tome. This gorgeous leather-style case takes the form of a leather-bound book, providing both a unique look and secure storage for your cash and cards. The case comes with an integrated stand so watching videos on the go is easy, while the reinforced decorated spine allows the case to sustain years of use. This vintage look is one of the must eye-catching we've seen, and combined with the case's excellent functionality it's an easy pick for our top spot.
---
Wrapping up
Thanks for checking out the article. If you have any questions or comments, leave 'em below! Thanks again and have a good day.
Thursday 19th October 2017 by Rafat in Uncategorized.
Clear cases are brilliant – they allow you to show off the iPhone 8 you chose, without exposing it to the dings, dirt and scratches of everyday wear and tear. Here are five of our favourite iPhone 8 clear cases, a range of options from simple budget cases to highly crafted premium alternatives. Let's get right into it!
---
5. Crystal C1 100% Clear Case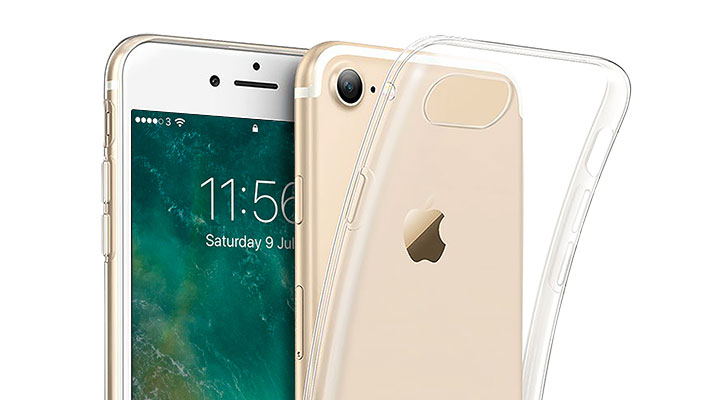 Our first case is the epitome of cheap and cheerful. This case offers a simple gel design that covers the back and sides, proving a lightweight addition to your iPhone 8. The clear case allows your choice of colour to shine through, while the durable gel material provides good protection against knocks and scratches.
---
4. Olixar FlexiCover Complete Protection Gel Case
The FlexiCover takes it a step further, protecting both the front and back of your iPhone 8 with a lightweight gel solution. This means that you don't need to fit a screen protector; this is better. If you often put your iPhone in a bag or pocket with other objects, this is a great way to ensure it stays unscratched and in tip-top condition. This case is still quite affordable too, only a few pounds more than the Crystal C1.
---
3. Moshi Vitros

The Moshi Vitros is a much more luxurious take on the clear case concept. The Vitros combines a clear back cover with a beautiful rose gold border, making your iPhone 8 look its best. The case offers better protection than the two cases we've looked at previously, but it does come at a slightly higher price point. Still, for the quality you get here then it seems quite worthwhile!
---
2. Olixar ExoShield

This chunkier clear case is all about protection, giving you a non-slip coating for extra grip and reinforced corners that allow your iPhone 8 to survive drops and falls much more easily. The case is still on the slim side, adding minimal weight to your iPhone, and comes in at a very reasonable price point.
---
1. Speck Presidio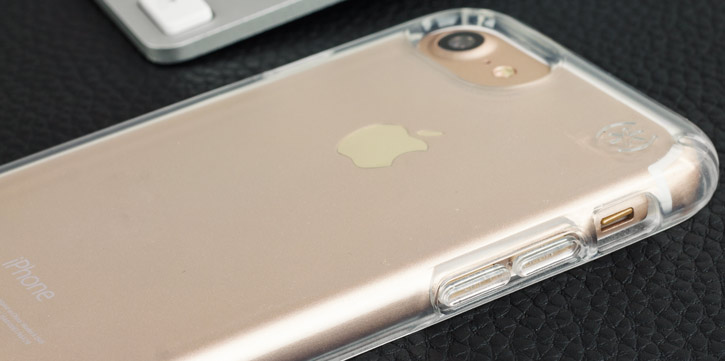 The Speck Presidio is our top choice when it comes to clear cases. Dual layers of protection allow it to survive drops of up to eight feet — and it's got the military specification to prove it. The case is completely clear on all sides, allowing your iPhone 8 to take centre stage. It's also slim, lightweight and fully wireless charging compatible — awesome! Pound for pound, we don't think you'll find a better clear case for your iPhone than this!
More information >
---
Wrapping up
Thanks for checking out the article! Be sure to let me know what you think of our selection in the comments, and feel free to check out our full range of iPhone 8 cases right here.
Monday 28th August 2017 by Rafat in Uncategorized.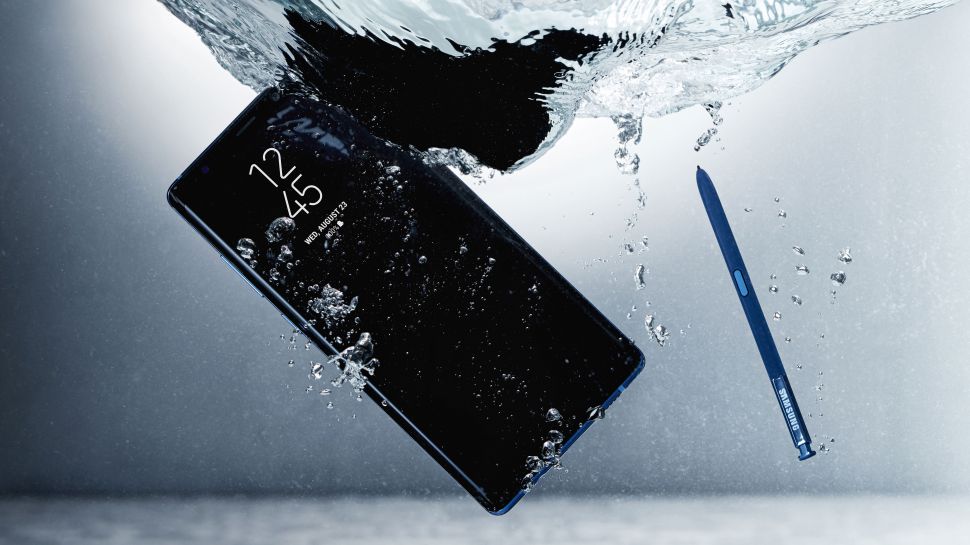 The Note 8 has finally been unveiled! After last year's battery fiasco Samsung have put a lot of work into the new Note, and it shows — there's a new dual rear camera system, a gorgeous Infinity Display and a new, safer battery.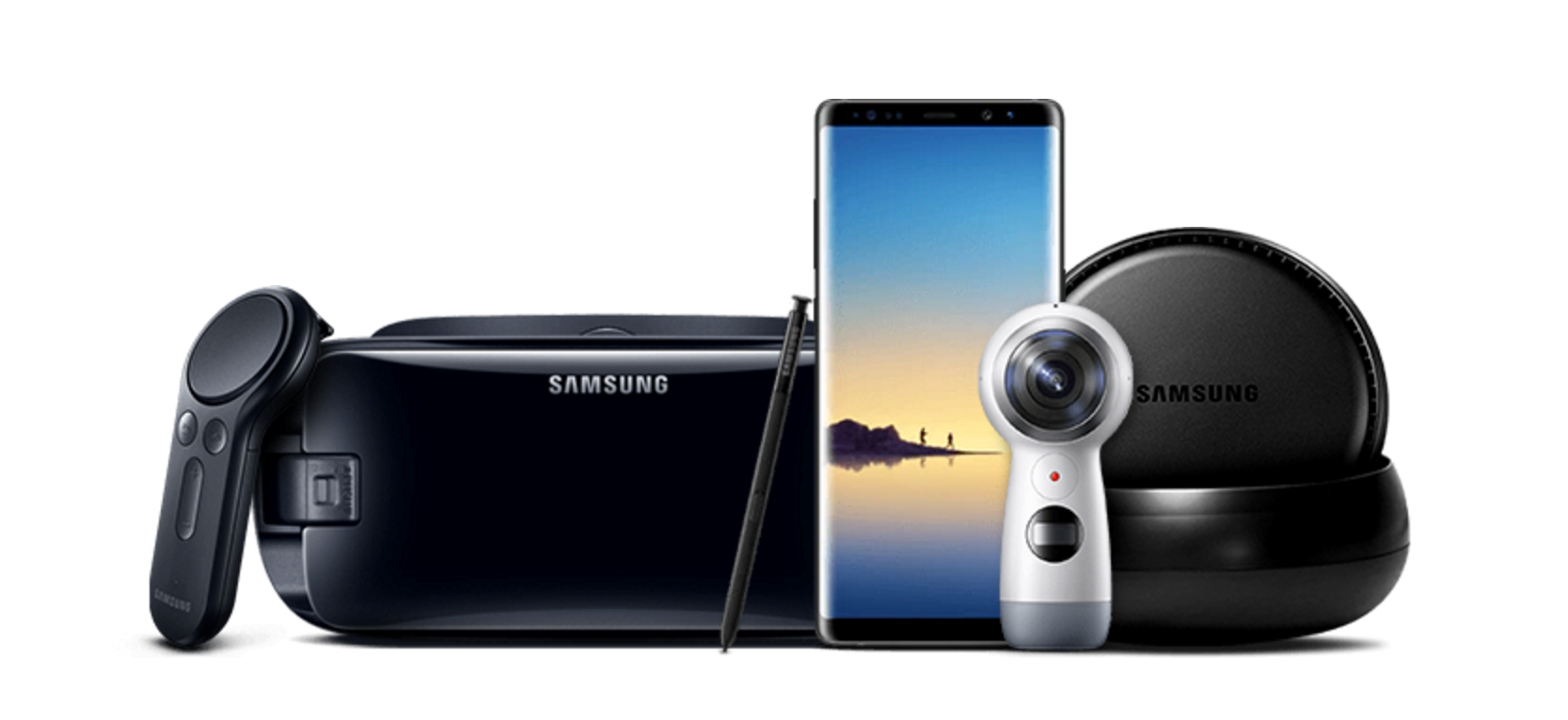 Another selling point is Samsung's rich accessory ecosystem, which includes protective items like screen protectors and transformative upgrades like the DeX dock that turns your Note 8 into a PC. Here are ten of the best Note 8 accessories for you, available now at Mobile Zap!
10. Olixar USB-C Cable Starter Pack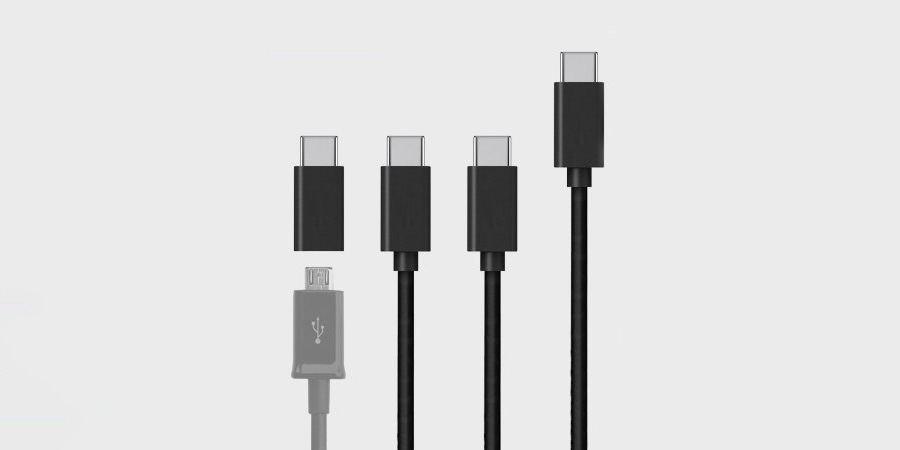 If the Note 7 is your first USB-C phone, you should consider this USB-C Cable Starter Pack. You get three new USB-C cables of various lengths, plus an adapter that lets you use older Micro USB accessories with the Note 8. For less than £20, that seems like a fair deal.
9. Kidigi Desktop Charging Dock

f you don't want to invest in the fancy Samsung DeX Dock, then this cheaper alternative might be worth considering. You don't get to turn your Note 8 into a PC; you just keep it charged and ready to go at all times. That's pretty handy, and I find it easier to use a dock than keep plugging and unplugging a cable. You also get the benefit of your Note 8's screen always being visible, so you won't miss incoming messages. Cool.
8. Plug N Go Handsfree Bluetooth Earphones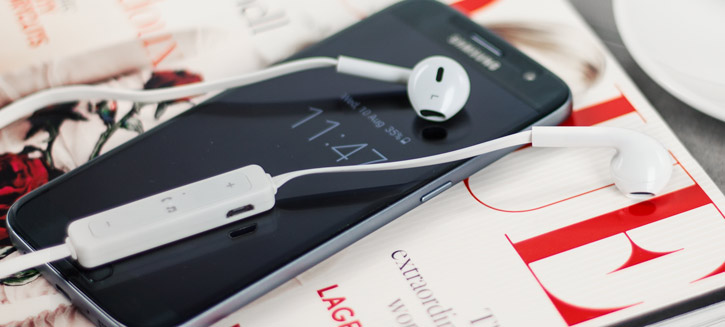 These wireless in-ear headphones, available in white or black, are a sensible middle ground between traditional in-ear headphones and completely wireless alternatives like Apple's AirPods. You can listen to music without worrying about one earphone falling out of your ear, you get an in-line remote, tons of battery life and easy charging over Micro USB — no special charging case needed.
7. Official Samsung S Pen Stylus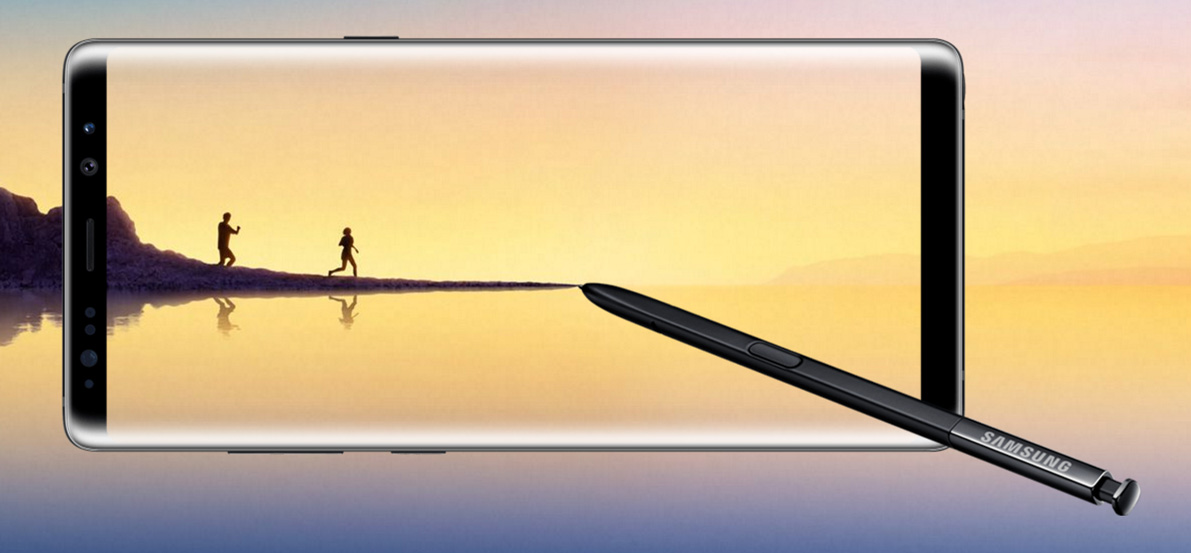 Lost your S Pen? Fancy a gold one instead of a black one, or vice versa? This official replacement from Samsung is identical to the one that came with your phone, and will help your Note 8 be more than just a marginally bigger Galaxy S8+.
6. Olixar 3-in-1 Lens Kit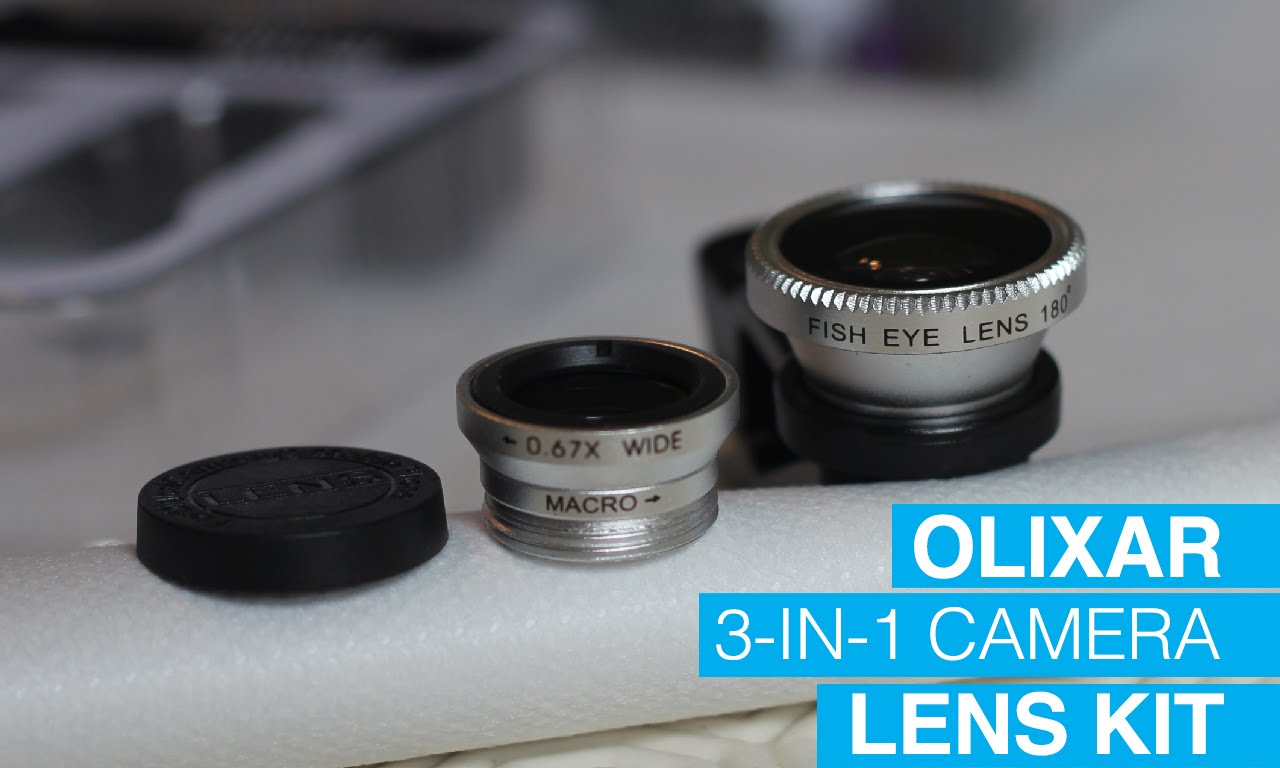 Image credit: Daddy Geek
This 3-in-1 Lens Kit can clip onto any one of the Note 8's three cameras, allowing you to take photos from brand new perspectives. There's a macro lens for detailed shots of tiny subjects, a wide angle lens for easier selfies or wider landscape shots and a fisheye lens for filming 90s-style skateboarding videos. The lenses screw together for easy storage, so you can pop them on and off whenever you need 'em. If you want to take full advantage of the Note 8's new camera setup, this is the way to do it!
n.b. you will need to manually move the clip-on lens if you switch between the two rear cameras, as the kit will only fit over one lens at a time!
5. Samsung 5200mAh Fast Charge Battery Pack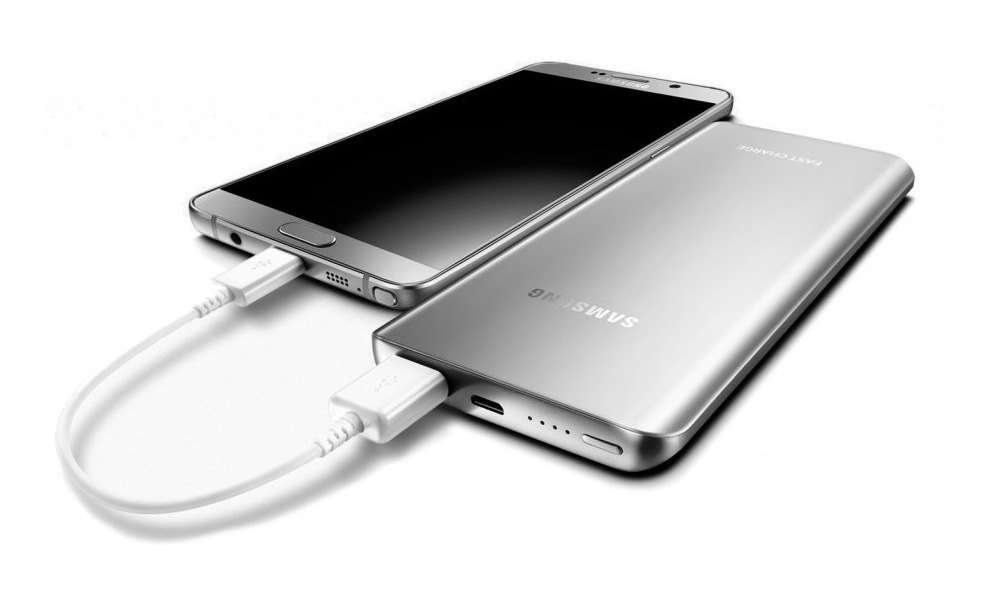 Portable chargers and power banks are super useful, but not all are created equal. This one from Samsung is a great example — its 5200mAh capacity is good but nothing special, but it delivers that power way faster than most others on the market thanks to Fast Charge support. This is the same standard that is built into Samsung's mains adapters, so you can recharge your phone about twice as fast as you could from a regular power bank. Combined with good looks and an attractive price, and this official Samsung accessory becomes our top pick for the Note 8.
4. Kingston Digital 64GB Micro SD Card with Adapter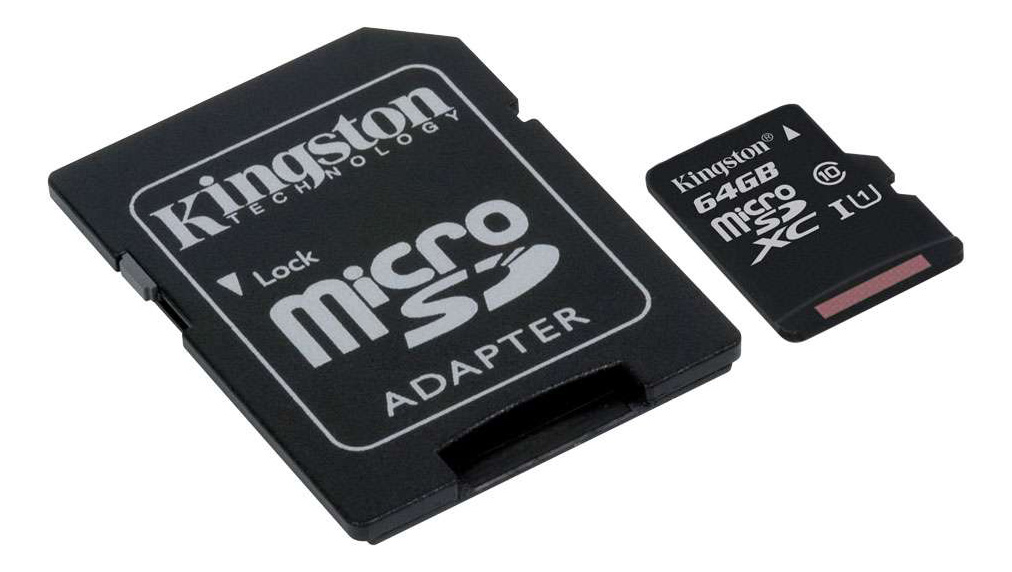 There are plenty of Note 8 Micro SD cards on the market, offering a range of sizes, speeds and special abilities. This Kingston Micro SD card is a good all-around choice, offering a lot of storage for a pretty low price. Its UHS Speed Class 1 rating means that you won't be left sitting around while media copies or apps load, and it even comes with a full-size SD adapter so you can use it in DSLRs and other devices too.
3. Samsung Gear VR Note 8 Edition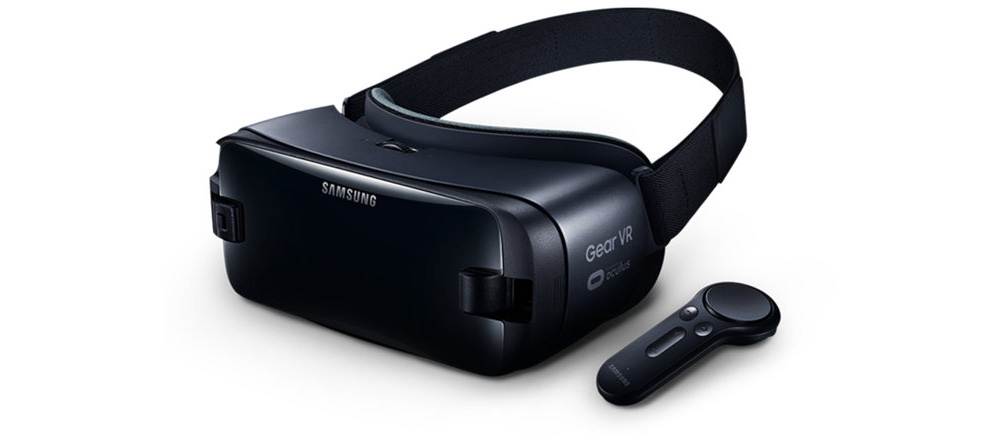 Pop your Note 8 into this specially designed VR headset, and you'll be transported to different places, spaces and times. Different apps allow you to watch movies in a virtual theatre, play immersive games or watch live or recorded 360-degree broadcasts of sports games and other important events. The Note 8's gorgeous display makes it one of the best phones ever for mobile VR, so don't let it go to to waste!
2. Olixar Case Compatible Glass Screen Protector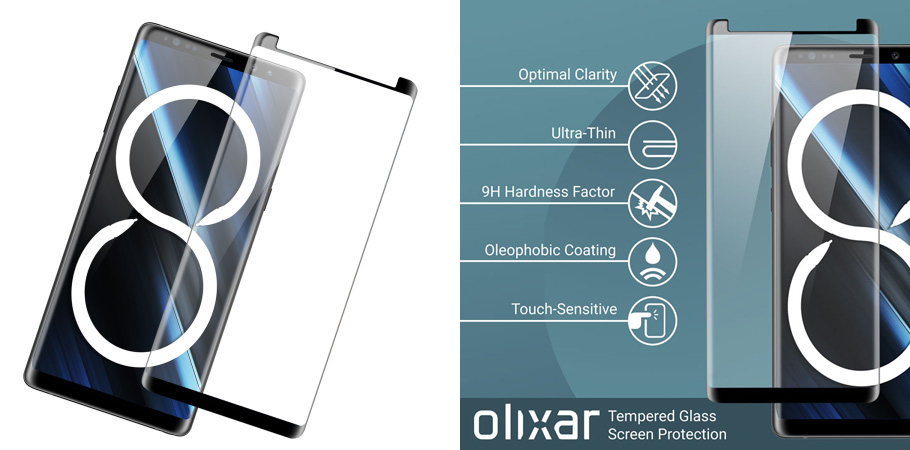 This is the ultimate screen protector for the Note 8, giving you edge-to-edge protection thanks to its unique curved glass design. Great care has been taken to ensure the screen protector fits the Note 8 perfectly and doesn't interfere with any cases you may want to use. Combined with glass screen protectors' intrinsic durability and ease of installation, and you've got a top notch screen protector on your hands!
1. Official Samsung  DeX Display Dock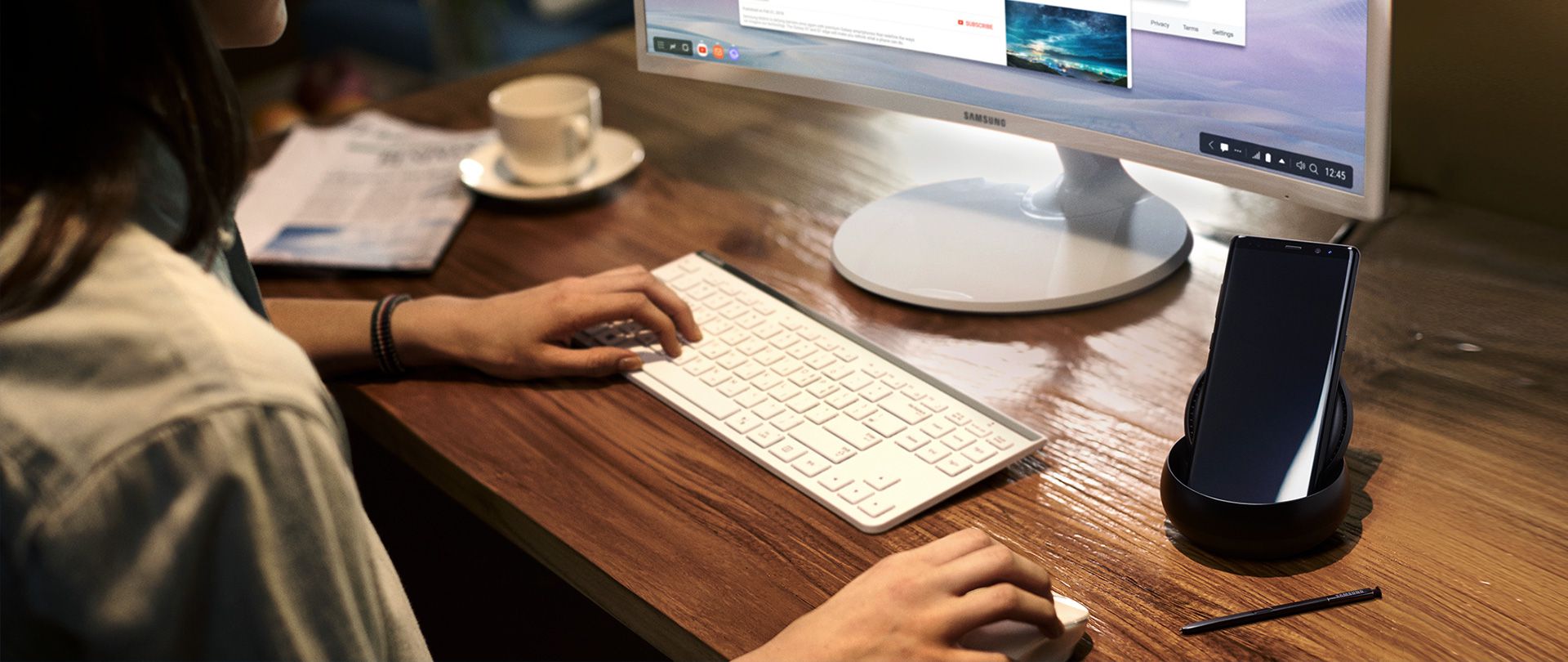 This official Samsung desk dock has a unique ability: it can turn your Galaxy Note 8 into a full-fledged PC. Simply connect a mouse, keyboard and display, and you'll be able to use your Note 8 on the big screen — have multiple apps open at once, see the desktop versions of websites, and just generally become super productive. If you've ever dreamed of having one device that can do it all, a desktop PC you can keep in your pocket, then the Note 8 with the DeX Dock is worth checking out.
Wrapping up
Thanks for checking out the article, and be sure to let us know what you think of our suggestions in the comments below. If you have any questions, we'd love to hear those too!
Stay tuned for more Note 8 accessory blogs, guides and news!
Thursday 30th March 2017 by Rafat in Uncategorized.
Last updated: February 2017
Samsung have released eight A-series phones in the past two years, including 2017, 2016 and 2015 variants of the A3, A5 and A7 and two one-off models, the Galaxy A8 and the Galaxy A9. Here's how you can tell the difference between them!
Check the Settings page
The easiest way to positively identify your phone is to check the Settings page. Drag down from the top of the screen to show your notifications, then click on the gear icon in the upper left corner to open Settings. Then, scroll down to the bottom of your phone and click About Device. (If you don't see this option, you might have to go to the System tab first.) Your phone's model name and number will be shown; e.g 2017 models will say (2017) after the name of the phone.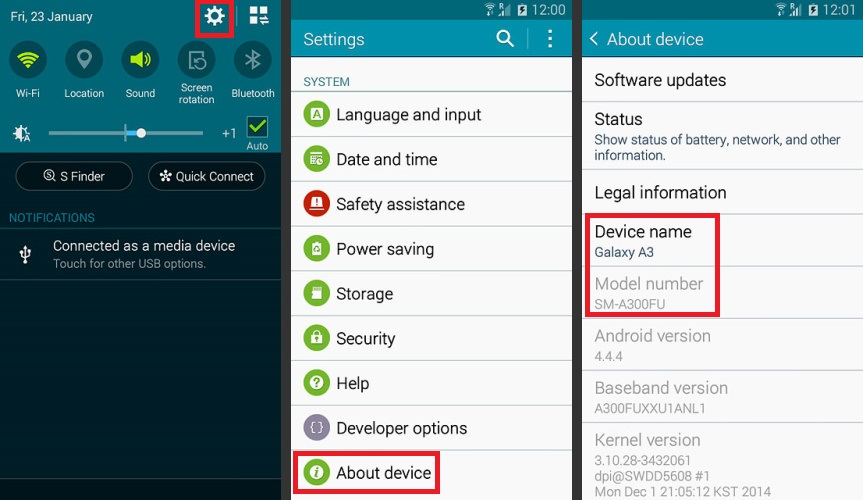 Look at the box
If you can't check the Settings page — for example, if your phone isn't working — then you can find out which phone you have in other ways.
Samsung's boxes make it easy to find out which phone you have, with the model name (e.g. 'A3') printed prominently on the front. The 2015-era phones come in a blue box, while the 2016 and 2017-era phones come in a white box. However, the 2016 model has a '6' subscript printed next to the name of the phone to indicate 2016, while the 2017 models literally say '2017' in the upper right corner.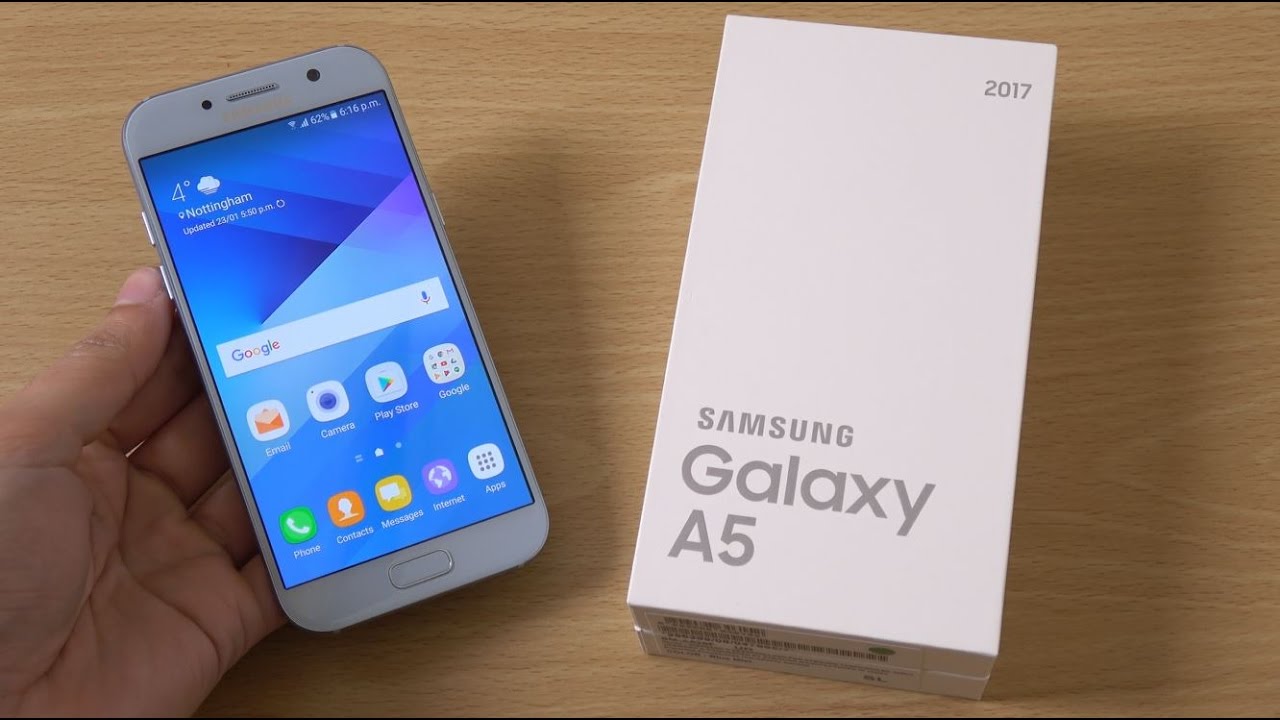 Check the back of the phone
If you don't have the box, you can still find out which phone you have, starting with whether you have a 2016-era phone or an older model, by checking the back of the phone.
The 2016 and 2017 model phones come with Samsung's traditional camera arrangement, with two elements: a large lens on the back and a flash unit to the right.  In contrast, 2014/15 models have three elements: a rear-facing camera lens flanked by a speaker on one side and a flash on the other. You can see this below, with the 2015 (left) and 2016 models of the Galaxy A3.
The 2017 models have similar backs to 2016 models, but they also have a thin grille on the right side of the phone, above the lock button. This doesn't appear on the 2016 models, so it's a good way to tell the difference at a glance without needing to use the phone or see its box. You can see how it looks below.

Once you know whether you have a 2017, 2016 or 2015 phone, you can narrow it down by the screen size, which is measured diagonally.
Conclusion
I hope you found this article helpful! If so, let us know in the comments below. If you still can't figure out which phone you have, then try posting some pictures in the comments and our smartphone detectives will get on the case!
Thursday 12th January 2017 by Rafat in Galaxy J5 2015, Galaxy J5 2016.
Above: the 2015 model (left/top), the 2016 model (right/bottom)
The Galaxy J5 is a solid mid-range phone, boasting good specs and a slim Samsung design. Confusingly, it's also the name of two different phones, released in 2015 and 2016. Here's how to tell the difference between them.
Check Settings
The easiest way is to ask the phone itself. Go to Settings > About Phone, and scroll down until you see 'model name'. The original Galaxy J5 will be called just that, while the 2016 model will be called 'Galaxy J5 (2016)'.
Look at the rear camera
The rear camera — or more specifically its flash — is another dead giveaway. Look at the back of the phone, and find the camera lens in the top centre. If the flash module is to the right of the lens and shaped like a lozenge, then you have the 2016 model. If the flash is to the left of the lens and is shaped like a rounded square (equally wide and tall), then it's the 2015 model.
Now what?
Now you've (hopefully) identified your Galaxy J5 module. Awesome! Now you can find the right accessories for your phone. Check out our full range via the buttons below:
If you're still not sure which model you have or you have an idea on how this article could be improved, please contact us!
Tuesday 13th September 2016 by Rafat in Apple, iPhone, iPhone 7, iPhone 7 Plus.
The iPhone 7 and 7 Plus have finally been announced! The new flagship smartphones retain a lot of the features of its predecessors the iPhone 6S and 6S Plus, but there are a few changes with the announce of these two flagship smartphones. Let's have a look at 5 facts you may or may not know about the iPhone 7.
The rumours are true: no 3.5mm headphone jack
One of the most hottest rumours with the iPhone 7 is that it would be designed without a headphone jack. This rumour was widely circulated and anticipated all the way up to the announcement whereby Apple confirmed their next flagship smartphones would not contain the standard 3.5mm jack. As such, the iPhone 7 will come with lightning headphones which will plug into the lightning port. Apple will also include an adaptor so if you still want to use your standard headphones that normally plug into a 3.5mm jack, you can. Unfortunately it means you can't charge your iPhone 7 and use your lightning headphones at the same time, a disappointment, however as always with Apple, you'll probably be able to find a iPhone 7 accessory on the market that would overcome this. Maybe a case with an adaptor and a 3.5mm jack?
The new colour comes with some compromises
Along with the announcement of the iPhone 7 and 7 Plus, Apple also announced a new color to its range: Jet Black. However, Jet Black will only be available in the 128GB and 256GB range which means if you want a Jet Black iPhone 7, be prepared to pay a minimum of $1229, a whopping amount for a smartphone. Then again, nothing is cheap with Apple. Apple have also taken the unusual step of by stating on their website that the Jet Black model may be susceptible in showing fine micro abrasions due to its high shine. To overcome this, you can purchase a clear iPhone 7 or 7 Plus case.
The iPhone 7 Plus is still special
Apple have finally given OPI (Optical Image Stabilisation) to the standard iPhone 7, however there is another reason to purchase the iPhone 7 Plus, particularly if you enjoy taking snaps on your smartphone. One feature that sets the iPhone 7 Plus apart from the standard 7, is the inclusion of a dual camera system. Yep, that's right two cameras. Both cameras shoot at 12 Megapixel, however one is a wide-angle lens whilst the other is new telephoto lens with 2x optical zoom. You'll be able to choose which lens you want to shoot from and later in the year, Apple will release a software update that would allow you to use the bokeh effect for your shots. Pretty neat!
The iPhone 7 is water resistant, but there's a catch
There was pressure for Apple to make the iPhone 7 and 7 Plus water resistant. Apple's rivals, Samsung were able to incorporate the water resistant feature with their flagship smartphones (the Galaxy S7 and S7 Edge) without sacrificing too much in design, maybe even bettering it. Apple were expected to follow suit. Apple have done exactly that, with both the iPhone 7 and 7 Plus coming with a IP67 rating which should allow the smartphones to withstand dunks in puddles of water, the loo and splashes from the pool. However, don't get too comfortable, with Apple saying the water resistance can fade over time and Apple won't be held liable for water damage. A waterproof case would be a good option if you want to submerge your iPhone 7 and have that peace of mind. A good option would be the LifeProof Fre case available for both the iPhone 7 and 7 Plus.
The home button isn't really a button
Another talking point with the release of the iPhone 7 and 7 Plus is the change in the home button. In years gone by, we've been used to physically pushing the home button on the iPhone models in order to return to the menu. However, the latest home button doesn't require any pushing in at all, with Apple overhauling the way the home button works. Now, you just have to simply tap the touch sensitive circle. The circle can recognise a tap, double tap and a hold thanks to an inbuilt taptic engine. Whether this is a hit or miss with Apple, we'll just have to wait and see I guess.
Check out our range of iPhone 7 and 7 Plus Accessories by clicking on the respective links below:
Thanks for checking out the article! Did the announcement of the iPhone 7 and 7 Plus meet your expectations? Let us know your thoughts in the comments section below. Alternatively, you can contact us on Twitter @MobileZap
Wednesday 7th September 2016 by Rafat in Apple, iPhone 7.
The iPhone 7 is Apple's next flagship smartphone and is widely anticipated. The phone won't be shipped out till later this month, but here at MobileZap we've already begun with accessories for the iPhone 7. Check out our top 5 cases for the iPhone 7!
First up is the Flexishield Gel case. This gel case is nice, simple yet effective. These gel cases are thin and flexible making them easy to install and also providing a sleek protective case for your iPhone 7. The case wraps around the sides and covers the back of your iPhone 7 and includes non-slip coating for extra grip. Importantly, this gel case also provides a raised besel against your display screen so if you lay it down face-first on a flat surface, there would be a small gap between the display screen and the surface. At just over $10, this is a simple and effective case for your iPhone 7.
4. Olixar ArmourDillo Protective Case – Blue, Black
If you're looking for something rugged and abit more sturdy, then the Olixar Armourdillo case may be the one for you. This case is made up of two components. The base of the case is made of TPU polymer, important for absorbing impact if the phone is dropped, whilst the outer of the case is made of impact resistant polycarbonate. Both these materials work in conjunction to protect your iPhone 7 from impacts, scrapes and drops. The case also features a nice kick-stand, useful for watching videos.
3. Ringke Onyx Tough Case – Grey, Navy
If you're looking for a more modern and sleek option, the Ringke Onyx Tough case looks like a good choice. This case comes with a sophisticated brush finish, which looks awesome. It also comes with air space cushion technology that would no doubt protect your iPhone 7 from drops. The textured sides allow for better grip, whilst the 1.5mm lip protects your display screen in case the phone is dropped onto a flat surface. All in all, a tough yet neat looking case that would complement your iPhone 7.
2. Redneck Red Line Genuine Leather Pouch – Brown, Blue
Sometimes it's hard to go past a good ol' classic like a genuine leather pouch. Although you can't use your iPhone 7 whilst in the pouch, it does protect the majority of your iPhone 7, and also looks and feels great. Plus, when you do use you iPhone 7, you don't have to worry about the thickness of a case on it! Redneck are known for their leather cases and this case for the iPhone 7 shouldn't disappoint!
1. Zizo Bolt Tough Case & Belt Clip – Black, Green and Red
One thing you can ensure with iPhone 7 is that it's going to be one of the most expensive smartphones on the market. An expensive smartphone also means expensive repairs and if you're looking for military grade protection because you work on a job site or you just want extra protection for your iPhone 7, this Zizo Bolt Tough Case & Belt Clip may be the case for you. The case has been designed with a stylish military look, comes with a lanyard and also belt holster clip! The case also features all cut-outs for ports and features. If you're constantly on the go and afraid to drop your iPhone 7, this Zizo case may just be the case for you!
Thanks for reading the article! Are you excited for the release of the iPhone 7? What other cases would you like to see for the iPhone 7? Let us know your thoughts in the comments section below, alternatively you can contact us on Twitter @MobileZap.
Tuesday 30th August 2016 by Rafat in Galaxy Note 7, Samsung.
The Galaxy Note 7 is Samsung's latest flagship smartphone. It's neat looking and has some cool features. Like all smartphones, the user experience can be enhanced with accessories. Today, we're going to have a look at our top 10 accessories for the Samsung Galaxy Note 7. Let's get started!
Coming in at number 10 is this sleek yet useful fast wireless charging stand. If you hate having to mess around with cables, you can simply pop this stand on your desk and place your Note 7 and let it charge away. The stand also supports fast wireless charging, and the design of the stand itself also allows you to view notifications and the alike. A nice and compact accessory.
The set of headphones that come with the Note 7 aren't the best quality for such a premium quality phone. The Olixar X1 Bluetooth stereo headset offers an upgrade in quality. The headset comes with better sound quality, a built-in mic, media controls and has the advantage of being wireless. Amazingly, it's less than $30. Whether you're listening to audio or just want to chat, the Olixar X1 Bluetooth stereo headset is value for money.
One of the best features of the Galaxy Note 7 (in comparison to its predecessor) is the ability to expand memory. You can double your memory by using this Samsung Evo Plus 64GB Micro Sd Card. That means more videos, photos and audio. The Evo Plus 64GB Micro SD card also has fast transfer speeds, of up to 80Mbps. This micro SD card is also made to withstand the elements should it ever be needed, with the card being temperature-proof, water-proof, magnetic-proof and even x-ray proof. All in all, the Samsung Evo Plus 64GB Micro SD card is a useful addition for your Galaxy Note 7.
You may think having a full sized keyboard is a weird accessory to be recommending for a smartphone, however the Galaxy Note 7, in fact the whole Galaxy Note range is meant to be targeted towards individuals who want a smartphone whilst also enabling to allow them to use it for business such as work, taking notes and the alike. Typing on a smartphone is still not as efficient as using a tangible keyboard and this premium aluminium keyboard would make for a good accessory if you constantly need to type whilst on commuting.
The Galaxy Note 7 already comes with a strong 12MP camera allowing you to capture great photos and shoot 4k video. However, this Samsung Lens cover gives you the option of two detachable lenses to allow you to shoot even better photos. One lens provides you with a wide angle shot which is awesome for taking photos say overlooking a cliff or just capturing beautiful scenery. The other lens is telescopic, which allows you to zoom in on objects which you wouldn't normally be able to capture because it would be too far away. If you love your photography, then this is definitely a pretty neat accessory for your Galaxy Note 7.
5. Kidigi Desktop Dock
Coming in at number 5 is the Kidigi Desktop dock. The dock isn't wireless however, this should allow you to charge your Galaxy Note 7 a little quicker. It also allows the dock to be cheaper in price. The dock itself is nice and stylish and would sit well on your desk or even bedside table. The dock also allows you to view notifications and the alike on your Galaxy Note 7.
4. Toughtube Rugged Power Bank & Speaker

This Toughtube is a pretty impressive product. Not only is it a power bank that offers 5200mAH of battery, allowing you to recharge your Galaxy Note 7 on the go, it also boasts a 10W Bluetooth speaker. The Toughtube has a microphone so you can take calls, buttons for changing audio and even a carabiner so you can strap it to your bag, how convenient! It's name isn't there nothing either, with the Toughtube boasting a IPX6 rating, allowing it to be resistant to water splashing from any angle. The Toughtube also comes with a 3.5mm audio AUX cable, so even if your device doesn't have Bluetooth you can still connect it for audio.
The simplicity of wireless charging is probably it's best feature. No tangled cables, and no messing around trying to plug in your smartphone. This Samsung Wireless charging car dock sticks on your windscreen and charges your Galaxy Note 7 wirelessly. You simply plug the dock in, and slide in your Note 7. It's a simple yet effective product that should lessen your stress load before you drive.
The Samsung Galaxy Note 7 is a premium smartphone with some nice features. It also comes with a hefty price tag, $1349 to be exact. Unfortunately one of the disadvantages of owning a high end premium smartphone is the cost associated with fixing the display screen should it crack as a result of sustaining an impact or being dropped. This Spigen tempered glass screen protector should protect your Galaxy Note 7's display screen in the result it sustains an impact or gets dropped. At over $30, it isn't necessarily cheap but it's a safe option and definitely worth investing in to prevent a cracked display screen in the future.
At number 1 is Samsung's latest Gear VR headset. The Galaxy Note 7 features a USB-C connection, and as Samsung's first Gear VR headset would unfortunately be incompatible with the Galaxy Note 7. The latest Gear VR headset would support USB-C Galaxy smartphones. You can play cool video games, watch live sports and events or just experience the 360 degree panoramas from all over the world!
What accessories can you recommend for the Galaxy Note 7? Let us know your thoughts in the comments section below. Alternatively, you can contact us on Twitter @MobileZap.
Thursday 25th August 2016 by Rafat in Galaxy Note 7, Samsung.
Samsung's Galaxy Note 7 is out now and we're happy to introduce to you the Olixar X-Duo designed for the Galaxy Note 7. This case is due in soon so let's have a look to see what it offers.
The Galaxy Note 7 currently retails for over $1300 and with a smartphone that expensive, you would want it to be well protected. The Olixar X-Duo offers upgraded protection compared to the lighter and cheaper Flexishield case. The case offers dual layered protection for your Galaxy Note 7. One layer is the TPU bumper which surrounds the case, whilst the other layer forms the foundation of the case and is made of flexible and shock absorbent material. The carbon fibre texture should also for better grip of your Note 7. The X-Duo also provides a lip for your display screen, hence should you lay the Note 7 faced down on a flat surface, there would be a small gap between the display screen and the flat surface. All these features combined with the IP68 rating of the Note 7 should mean it's well protected and guarded against bumps and drops.
Although the Olixar X-Duo provides all the features mentioned above in order to protect your Galaxy Note 7, it still has the advantage of being a fairly slim case allowing you to easily slide your Note 7 in and out of your pocket. The case also includes cut-outs for ports and features so you can ensure nothing would be impeded when using your Note 7.
For more information regarding the Olixar X-Duo, please check out the product pages linked below:
Thanks for reading the article? What do you think about the Olixar X-Duo? Can you see yourself buying a case like this? Let us know your thoughts in the comments section below. Alternatively, you can contact us on Twitter @MobileZap.
Thursday 25th August 2016 by Rafat in Galaxy Note 7, Samsung.
The Samsung Galaxy Note 7 is Samsung's latest flagship smartphone. The Note 7 comes with 64GB of internal memory, double that of it's predecessor, the Galaxy Note 5. However, just because there is an increase in internal memory, doesn't necessarily mean double the space. With 4K video recording, VR apps, and heavier apps, you may find yourself running out of space more quickly than you previously thought. In this article, we'll show you how to give yourself some breathing space by either the use of a memory card or some software tweaks!
Add a Micro SD card
Probably the most simplest way of increasing memory on your Galaxy Note 7 is to use a memory card. Unlike its predecessor, the Galaxy Note 7 comes with a memory card slot, allowing you to use a microSD card to increase memory for your Galaxy Note 7. The Samsung EVO 64GB microSD is less than $60 and allows you to double the memory on your Galaxy Note 7. If you're on a budget, you can opt for smaller and cheaper 16GB microSD card, or if you're looking to spend and get a larger option, you can check out this 200GB microSD card.
Check out our range of microSD cards!
Uninstall unneeded apps
Another way to increase memory is to uninstall apps you don't need. You can do this monthly, it should help increase your memory as apps can sometimes takes hundreds of megabytes of space, and if you're not using them, it's a waste.
To start cleaning up your apps, go to settings > apps, you can then view all your apps and sort them out in order of space. You can then uninstall apps that you don't need or regularly use. You're always able to download the apps later should you need it again, and if you've purchased it on the Google App store, you can download it again without having to pay again.
Copy media files to a computer
Your storage can also be full of media such as videos, photo and audio. If you enjoy taking videos and photos on your Galaxy Note 7, you might run out memory sooner than you'd think. One way to increase your memory without having to delete your media files would be to transfer it to your computer or even an external storage device.
To do this, simply connect your Galaxy Note 7 to your computer via the USB-C to USB-A cable (you should receive this cable with your phone). Your Galaxy Note 7 should show up as a removable device* on your computer. Simply copy the files from the Camera and DCIM folder to your computer. Once copied, you can then delete the media files from your Galaxy Note 7. If you want to move into an external storage device, then have the device connected to your computer whilst also having the Galaxy Note 7 connected as well. Simply repeat the same process as above, except you copy the media files into the external storage device.
*On Mac, you'll need to download and install the Android File Transfer app before being able to copy files from your Galaxy Note 7 to your computer. You can download it from here.
Copy media files to a cloud storage provider
Another simple way to clear space from your Galaxy Note 7 is to upload your media files into a cloud storage device. If you use cloud storage services such as DropBox, Google Photos or Microsoft OneBox drive, you can download the respective app which would then enable you to upload media to your cloud storage service and help you save some space.
Clear your downloads folder
Another way you can free up space on your Galaxy Note 7 is to clear your downloads folder. Over a while, your downloads folder can get clogged up, and you'll most likely have downloaded files in there that you would no longer need. Simply clear these files up, and you can save some space on your Galaxy Note 7. You can delete the apps, by clicking on the Downloads app folder in your Galaxy Note 7 or just connecting your Galaxy Note 7 to your computer and clearing the downloads folder from there.
Use analysis tools like DiskUsage
If going through the storage settings on your Galaxy Note 7 is too confusing or doesn't give you the clear picture you were after, you can download specialised apps such as DiskUsage that can give you a good breakdown of how much storage you are using and where most of it is being used. You can then act on this knowledge by deleting or transferring the required files. A simple solution.
Perform a factory reset
If you want to start from scratch, you can always choose the factory reset option. This will completely wipe the phone and reset all of the data, but you'll get all your memory back (apart from the pre-installed software that came with the phone). To perform this, you'll need to open Settings > Cloud and accounts > Backup and reset > Factory data reset.
Remember, this action would wipe all the data from your phone, so make sure you have all the necessary files backed up before performing this action.
Do you think the Galaxy Note 7 has enough storage space for your needs? Let us know your thoughts in the comments section below. Alternatively you can contact us on Twitter @MobileZap.