Tuesday 7th November 2017 by Rafat in Uncategorized.
Like the iPhone 8 and 8 Plus, the iPhone X includes a brand new feature for 2017: wireless charging. Apple sell a couple of wireless chargers that will work with the phone, but they're pretty expensive. Thankfully, there are plenty of other wireless chargers on the market available at better prices, with different features and form factors. Here are three of our absolute favourites, plus a bonus option you might not be aware of!
---
3. Universal Wireless Charging Car Holder
The best option to top up your phone while driving

Wireless charging makes sense in a lot of situations, but it's at its best in your car. With all the hassles of driving, do you really want to be plugging in your iPhone every time you set out? With this wireless charging car holder, you can skip that step — just slip your iPhone X into the holder, and it'll automatically start charging wirelessly. You can keep your phone in landscape or portrait orientations, and its sleek design matches Apple's instantly iconic iPhone X perfectly. The model shown above is a windscreen or dashboard version, and you can also find a vent-gripping alternative if you prefer.
---
2. Mophie Quick Charge Wireless Charging Pad
The future-proof premium option

Mophie's Quick Charge Wireless Charging Pad justifies its slightly high price through its power output: up to 7.5W, compared to 5W from many competing chargers. That won't do anything now, but Apple are planning to upgrade wireless charging speeds to 7.5W in a later software update — so you'll be future proofed nicely. The pad itself is quite stylish, with a minimally distracting status LED and a tidy circular design.
---
1. Universal Slim Wireless Charging Pad
The value champion for desktop and portable charging

This wireless charging pad offers the best value for money, giving you fast and easy wireless charging at less than £20. The charging pad itself is small and discrete, with a blue LED that lets you know when charging has begun. The pad is so small and light that you can easily keep it in your bag to use at your hotel room, at the office or wherever else you need to recharge your iPhone. There are more powerful and fully-featured options, but the Universal is the value king.
---
Bonus. Apple AirPower
Apple's game-changing wireless charger, although not coming soon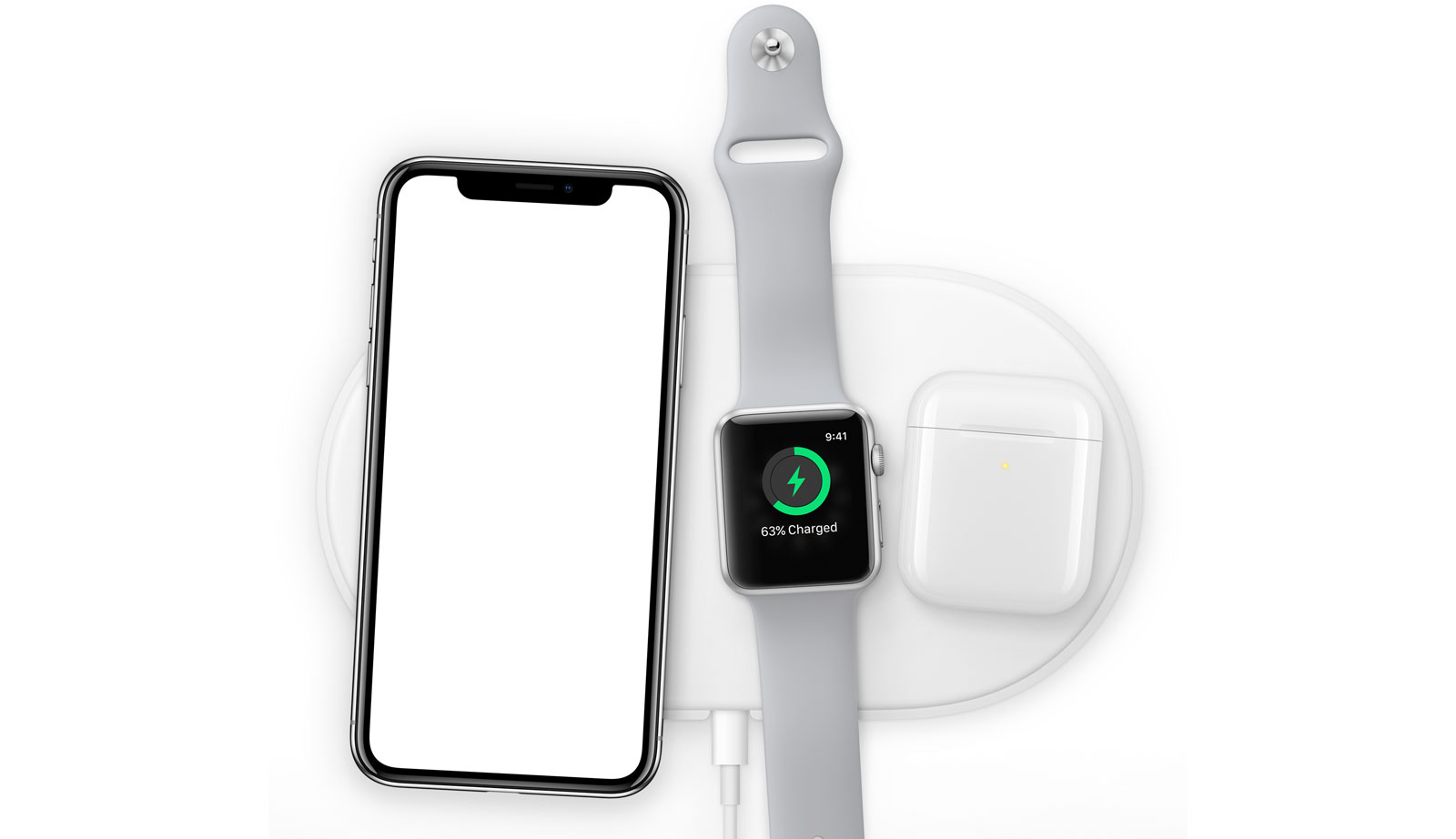 Apple's AirPower wireless charging pad won't be available until sometime next year, and it's sure to be expensive… but it's also quite special. Apple are planning to allow multiple devices to be recharged from the AirPower charging pad, so you could refill your AirPods, your Apple Watch Series III and your iPhone X, all from the same charger. That's pretty awesome!
---
Wrapping up
You should also make sure that if you're getting a case, that it's compatible with the new wireless charging feature. You can find a selection of our most popular wireless charging compatible iPhone X cases here.
Thanks for checking out the article. If you have any questions, please ask them below or read our guide to wireless charging on the new iPhones.
Tags: -iphone-8-plus, iPhone 8, iphone-x, qi, wireless-charging,
( ! ) Fatal error: Uncaught Error: Call to undefined function tweet_this() in /var/www/mobilefun-international/public/blog/wp-content/themes/mf-au/single.php on line 18
( ! ) Error: Call to undefined function tweet_this() in /var/www/mobilefun-international/public/blog/wp-content/themes/mf-au/single.php on line 18
Call Stack
#
Time
Memory
Function
Location
1
0.0000
404384
{main}( )
.../index.php:0
2
0.0001
404672
require( '/var/www/mobilefun-international/public/blog/wp-blog-header.php' )
.../index.php:17
3
0.0640
3193032
require_once( '/var/www/mobilefun-international/public/blog/wp-includes/template-loader.php' )
.../wp-blog-header.php:19
4
0.0655
3216264
include( '/var/www/mobilefun-international/public/blog/wp-content/themes/mf-au/single.php' )
.../template-loader.php:74