Thursday 19th October 2017 by Rafat in Apple, Uncategorized.
Today we're looking at some of the best wallet cases for the iPhone 8! This includes a number of cases in the classic folio design, plus some more modern examples with new form factors and materials. Shall we begin? OK!
---
5. Olixar X-Ranger Survival Case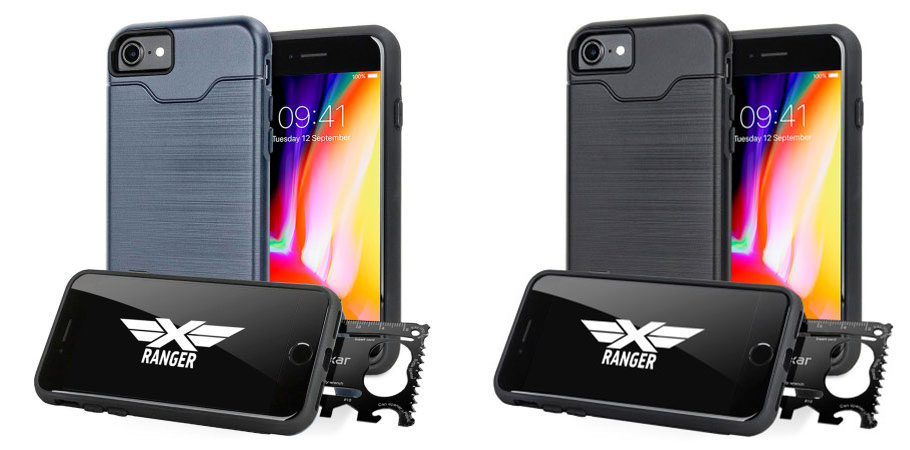 The Olixar X-Ranger is a unique case that combines a modern design with an integrated multi-tool and a quick access compartment for card storage. This rugged case has a multi-layered design, allowing it to withstand use and abuse that would crack other cases. The X-Ranger also comes with a built-in kick stand, allowing you to watch videos when you're not out there crushing it, you absolute legend.
---
4. LoveCases Luxury Diamond Wallet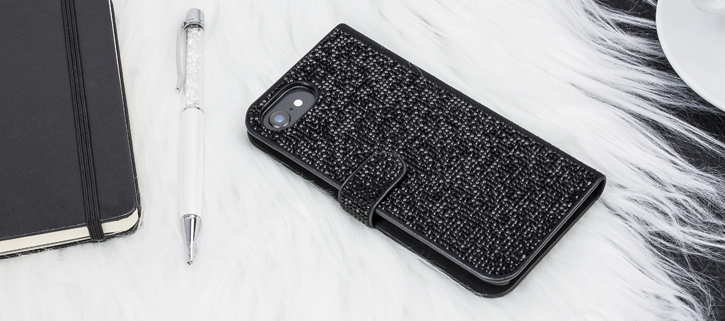 This gorgeous luxury wallet for the iPhone 8 comes with an eye-catching sparkly design made from hundreds of glimmering crystals. The case is crafted from premium materials to stand up to daily wear and tear, while the card slots allow you to keep your most important pieces of paper and plastic close at hand. This case is perhaps the most stylish on this list — are you going to make it part of your wardrobe?
---
3. Olixar Genuine Leather Executive Wallet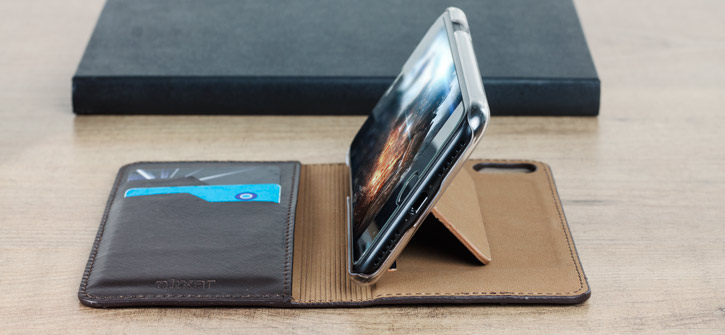 This wallet is all about the essentials: a classic folio design with card slots in the front cover and a viewing stand in the back, made from genuine leather. This allows the case to wear naturally over time, while giving you the classic rugged look, feel and smell of real leather. For £20, I don't think you'll find much better than that!
---
2. UAG Metropolis Rugged Wallet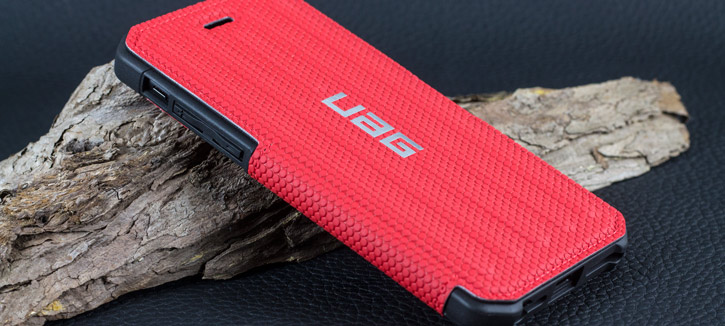 The UAG Metropolis is a uniquely rugged case on this list, providing equal measures of protection and convenience. The case opens to reveal card slots within its front cover, which also serves to protect the screen from scratches and dents. The phone has a water-resistant FrogSkin exterior that allows it to shrug off water and provides tons of grip, making it hard to accidentally drop your phone. If you want to keep your iPhone 8 in perfect condition, this is the case to do it.
---
1. Olixar X-Tome Leather-Style Book Case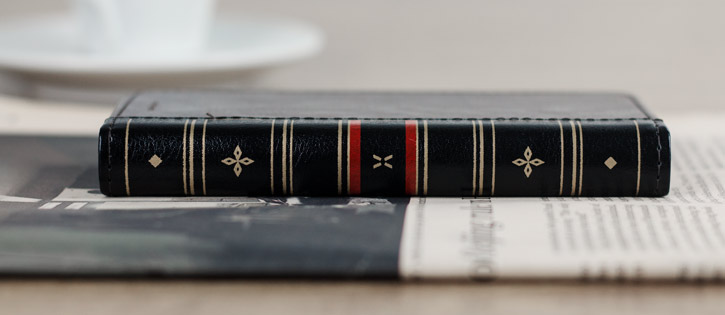 Our final spot goes to the Olixar X-Tome. This gorgeous leather-style case takes the form of a leather-bound book, providing both a unique look and secure storage for your cash and cards. The case comes with an integrated stand so watching videos on the go is easy, while the reinforced decorated spine allows the case to sustain years of use. This vintage look is one of the must eye-catching we've seen, and combined with the case's excellent functionality it's an easy pick for our top spot.
---
Wrapping up
Thanks for checking out the article. If you have any questions or comments, leave 'em below! Thanks again and have a good day.
Tags: apple, Mobile Accessories iPhone 8, wallet case. permalink.,
( ! ) Fatal error: Uncaught Error: Call to undefined function tweet_this() in /var/www/mobilefun-international/public/blog/wp-content/themes/mf-au/single.php on line 18
( ! ) Error: Call to undefined function tweet_this() in /var/www/mobilefun-international/public/blog/wp-content/themes/mf-au/single.php on line 18
Call Stack
#
Time
Memory
Function
Location
1
0.0000
404352
{main}( )
.../index.php:0
2
0.0001
404640
require( '/var/www/mobilefun-international/public/blog/wp-blog-header.php' )
.../index.php:17
3
0.0603
3187688
require_once( '/var/www/mobilefun-international/public/blog/wp-includes/template-loader.php' )
.../wp-blog-header.php:19
4
0.0618
3210984
include( '/var/www/mobilefun-international/public/blog/wp-content/themes/mf-au/single.php' )
.../template-loader.php:74