Wednesday 15th November 2017 by Rafat in Apple, Mobile Accessories.
The iPhone X is a gorgeous phone and a triumphant re-imagining of the classic design. But while this evolution has brought a new design and features, it's also resulted in a few noticeable weaknesses. Thankfully, there are plenty of iPhone X accessories that can make your phone as strong and capable as it can be. Here are ten of our favorites, from essential upgrades to fun novelties that'll still elevate your iPhone X experience. Let's get into it!
---
10. Official Apple Lightning Dock

Apple's official Lightning dock is one of the most stylish options on the market for elevating your iPhone X to its rightful position in the air. This makes it easy to see notifications as they come in, make video calls or even watch a video. The dock has a gorgeous metallic finish, a stable and secure mounting system and a built-in 3.5mm for your headphones too!
---
9. Olixar iPhone X Screen Protector 2-in-1 Pack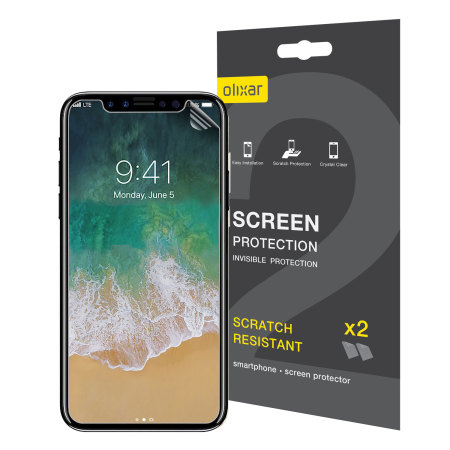 We'll look at tempered glass screen protectors later, but if you want a cheaper alternative then traditional plastic film screen protectors are still a good shout. This pack contains two screen protects for less than a tenner, and comes with an application card and cleaning cloth to make installation straight-forward. Don't get lumped with a massive iPhone X screen replacement bill — get a screen protector today!
---
8. Samsung Fast Wireless Charging Stand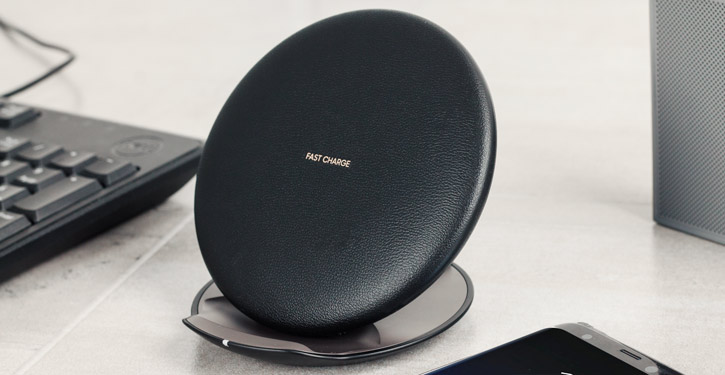 Samsung isn't probably a company you expected so see on an iPhone X list , but they do make some excellent accessories — and thanks to Apple's inclusion of Qi wireless charging, you can use their top-notch Fast Wireless Charging Stand with the iPhone X. You'll get normal-speed wireless charging for now, and fast wireless charging once Apple add it in a software update. This stand sets itself apart from the crowd with its convertible flat or angled modes and its simple style — a perfect complement to the iPhone X itself.
---
7. Evutec Ballistic Nylon Tough Case & Vent Mount

This unique system is actually two items in one: a tough case for your iPhone X and a vent mount that puts your iPhone X front and centre in your car. The 7-layer polyurethane case will keep your iPhone X from getting scratched or cracked, and meets military drop test standards. Meanwhile, the AFIX+ magnetic car holder lets you put your iPhone X in position while driving with just a tap. Best of all, this fetching combo is available in three colours: red, blue and black. Awesome!
---
6. Official Apple Lightning HDMI adapter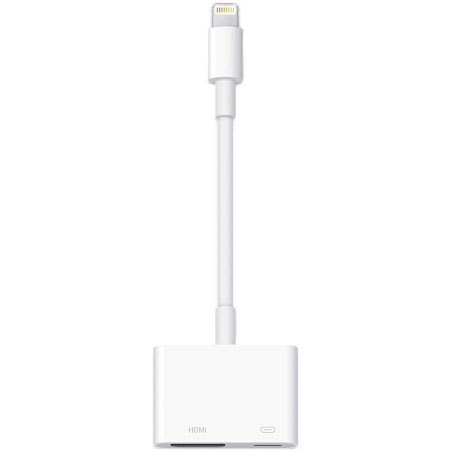 Even if you have an Apple TV or a Chromecast lying around, you may still find that Apple's Lightning to HDMI adapter is the best choice for getting your iPhone X connected to your favourite TV, monitor or projector. The adapter is super simple to use — connect it between your iPhone X and an HDMI cable, plug the cable into your TV, select the right input and you're done. The adapter even includes a separate Lightning port, so you can recharge your iPhone X will it's connected to the TV. This is an ideal way to share YouTube videos with your friends, play games on the biggest screen in the room or watch a movie off Netflix, no smart TV required.
---
5. Olixar Premium HD Camera Lens Kit

Olixar's three-piece camera lens kit is the perfect complement to the iPhone X. Clip on one of the lenses above, and you'll get a drastically new perspective that unlocks daring new photos and videos. There's a super wide angle lens for capturing landscapes or fitting more people into your selfies; there's a 15x macro lens for taking detailed photos of tiny subjects; there's even a 180-degree fisheye lens that allows you to capture groovy hemispherical videos. Each lens clips on in seconds to the front or back cameras, making it easy to capture the shot you want. If you like to take photos, this is an awesome upgrade to the iPhone X's already excellent camera system.
---
4. PhotoFast MFi Lightning MemoriesCable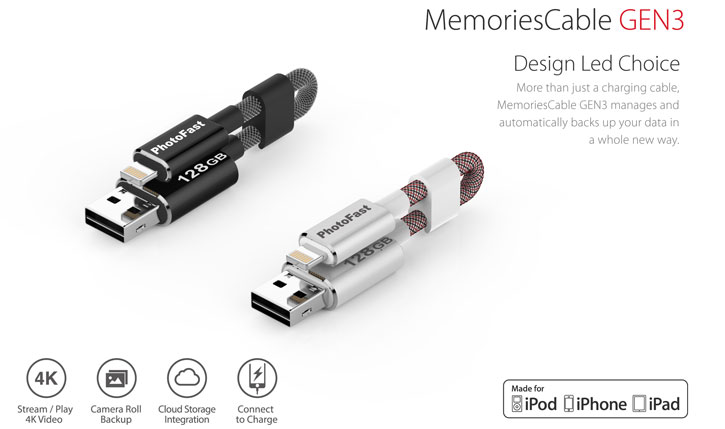 This unique accessory looks like a fancy Lightning to USB cable, but it's way more than that. It's actually a flash drive for your iPhone X, a means of transferring photos, videos and other files between your iPhone and your computer. One end plugs into your iPhone X so you can back up your photos or stream video files without copying them to your phone, while the other end plugs into your laptop or desktop. Awesome, right?
---
3. Olixar Case Compatible Tempered Glass Screen Protector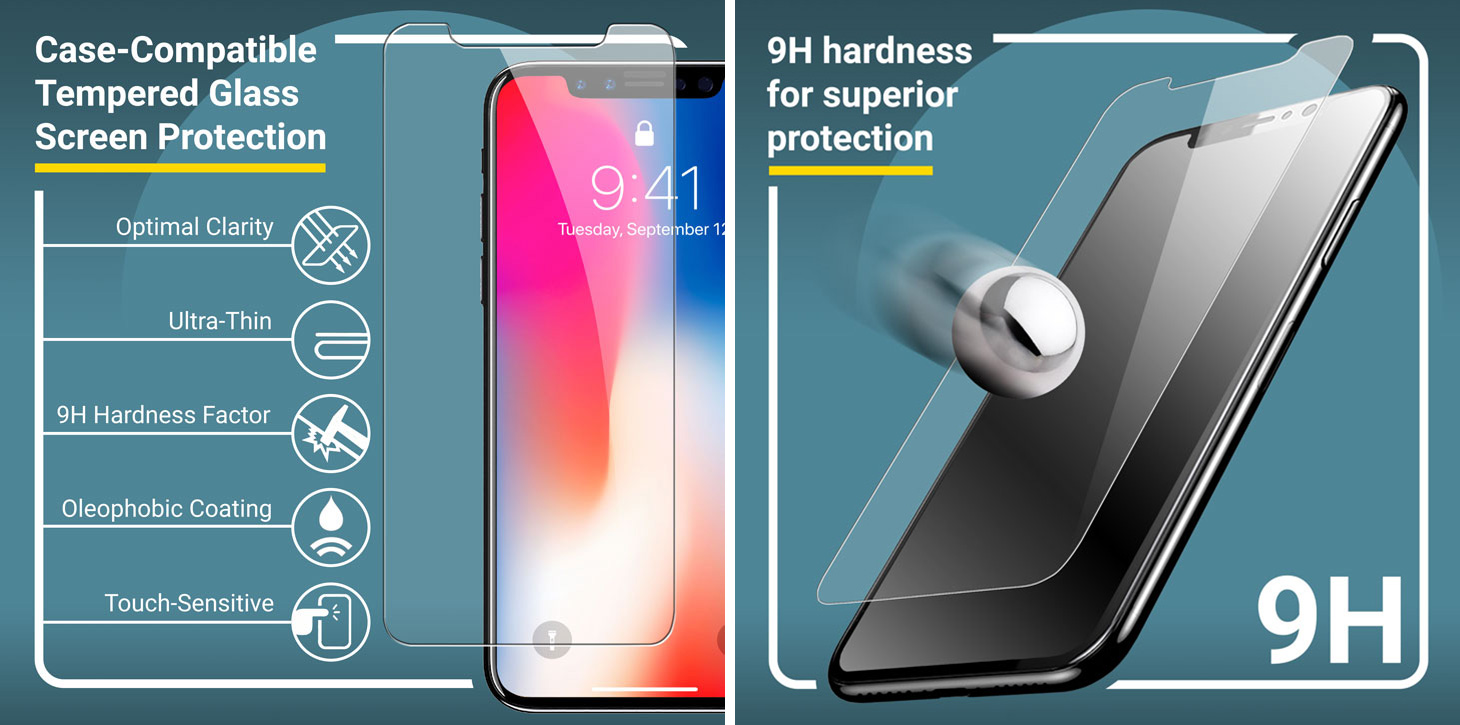 The iPhone X's screen is its biggest strength, but also its biggest weakness. With screen replacements costing £286 (yes, seriously) and accidental damage not covered under the warranty, you really ought to invest in a screen protector. This one from Olixar is case-compatible, so you can use it with basically any case on the market, and is made from tempered glass that provides long-lasting protection.
---
2. Griffin iTrip Clip Bluetooth Headphone Adapter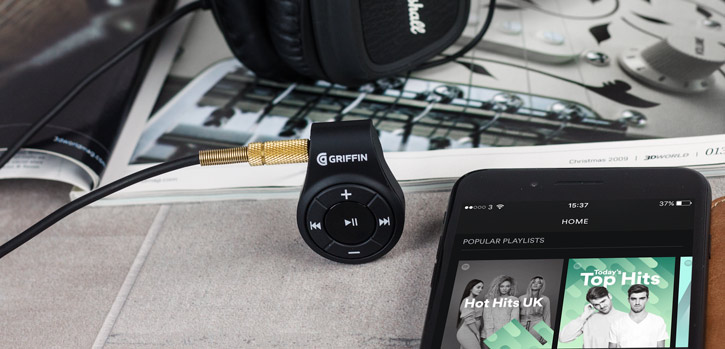 Like last year's iPhones, the iPhone X doesn't come with a 3.5mm headphone jack. That's pretty annoying if you're attached to your existing 3.5mm headphones, as you don't want to be using the 3.5mm to Lightning adapter all the time (and preventing your iPhone X from recharging in the process). Thankfully, you can turn any pair of 3.5mm headphones into Bluetooth ones with this handy adapter from Griffin. Just plug the headphones into the clip, and pair to it from your iPhone X. Then you can listen seamlessly, while controlling your tunes with the built-in five button remote control. This accessory will change your life with the iPhone X, so check it out!
---
1. Olixar 5 Port Super Fast Mains Charger 50W

This supercharged mains charger is also one of the fastest ways to recharge your iPhone X. Just pick up a Lightning to USB-C cable, then connect it to the USB-C port of this charger to experience faster charging speeds than you'll get from the standard full-size USB charger, courtesy of USB Power Delivery. Of course, you'll also get four more ports, which you can use to charge all manner of USB gadgets: other phones, tablets, Bluetooth headphones, MacBooks and more. For $25, that's a pretty good deal!
More information >
---
Video
Want a closer look at some of the accessories featured in this article? Take a look at our video which goes hands-on!
---
Wrapping up
Thanks for checking out the article, and be sure to let us know what you think in the comments below. If you have any questions or comments, we'd be happy to help. Thanks again and have a good week!
( ! ) Fatal error: Uncaught Error: Call to undefined function tweet_this() in /var/www/mobilefun-international/public/blog/wp-content/themes/mf-au/single.php on line 18
( ! ) Error: Call to undefined function tweet_this() in /var/www/mobilefun-international/public/blog/wp-content/themes/mf-au/single.php on line 18
Call Stack
#
Time
Memory
Function
Location
1
0.0000
404352
{main}( )
.../index.php:0
2
0.0001
404640
require( '/var/www/mobilefun-international/public/blog/wp-blog-header.php' )
.../index.php:17
3
0.0594
3192768
require_once( '/var/www/mobilefun-international/public/blog/wp-includes/template-loader.php' )
.../wp-blog-header.php:19
4
0.0607
3216064
include( '/var/www/mobilefun-international/public/blog/wp-content/themes/mf-au/single.php' )
.../template-loader.php:74