Thursday 19th October 2017 by Rafat in Uncategorized.
Clear cases are brilliant – they allow you to show off the iPhone 8 you chose, without exposing it to the dings, dirt and scratches of everyday wear and tear. Here are five of our favourite iPhone 8 clear cases, a range of options from simple budget cases to highly crafted premium alternatives. Let's get right into it!
---
5. Crystal C1 100% Clear Case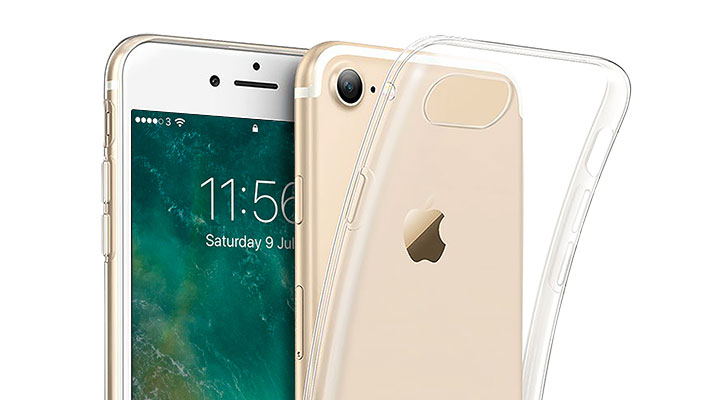 Our first case is the epitome of cheap and cheerful. This case offers a simple gel design that covers the back and sides, proving a lightweight addition to your iPhone 8. The clear case allows your choice of colour to shine through, while the durable gel material provides good protection against knocks and scratches.
---
4. Olixar FlexiCover Complete Protection Gel Case
The FlexiCover takes it a step further, protecting both the front and back of your iPhone 8 with a lightweight gel solution. This means that you don't need to fit a screen protector; this is better. If you often put your iPhone in a bag or pocket with other objects, this is a great way to ensure it stays unscratched and in tip-top condition. This case is still quite affordable too, only a few pounds more than the Crystal C1.
---
3. Moshi Vitros

The Moshi Vitros is a much more luxurious take on the clear case concept. The Vitros combines a clear back cover with a beautiful rose gold border, making your iPhone 8 look its best. The case offers better protection than the two cases we've looked at previously, but it does come at a slightly higher price point. Still, for the quality you get here then it seems quite worthwhile!
---
2. Olixar ExoShield

This chunkier clear case is all about protection, giving you a non-slip coating for extra grip and reinforced corners that allow your iPhone 8 to survive drops and falls much more easily. The case is still on the slim side, adding minimal weight to your iPhone, and comes in at a very reasonable price point.
---
1. Speck Presidio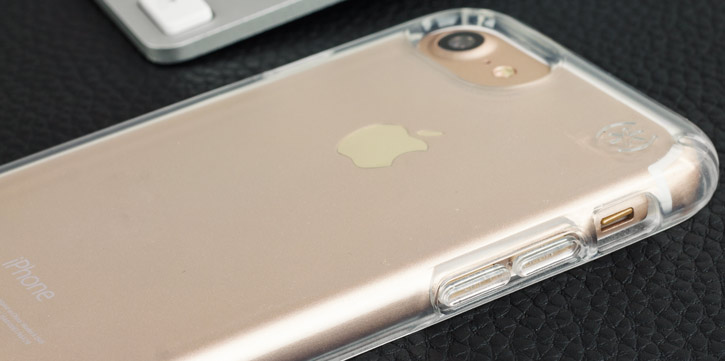 The Speck Presidio is our top choice when it comes to clear cases. Dual layers of protection allow it to survive drops of up to eight feet — and it's got the military specification to prove it. The case is completely clear on all sides, allowing your iPhone 8 to take centre stage. It's also slim, lightweight and fully wireless charging compatible — awesome! Pound for pound, we don't think you'll find a better clear case for your iPhone than this!
More information >
---
Wrapping up
Thanks for checking out the article! Be sure to let me know what you think of our selection in the comments, and feel free to check out our full range of iPhone 8 cases right here.
Tags: apple, iPhone 8, Mobile Accessories clear case, transparent case. permalink.,
( ! ) Fatal error: Uncaught Error: Call to undefined function tweet_this() in /var/www/mobilefun-international/public/blog/wp-content/themes/mf-au/single.php on line 18
( ! ) Error: Call to undefined function tweet_this() in /var/www/mobilefun-international/public/blog/wp-content/themes/mf-au/single.php on line 18
Call Stack
#
Time
Memory
Function
Location
1
0.0000
404352
{main}( )
.../index.php:0
2
0.0000
404640
require( '/var/www/mobilefun-international/public/blog/wp-blog-header.php' )
.../index.php:17
3
0.0576
3187760
require_once( '/var/www/mobilefun-international/public/blog/wp-includes/template-loader.php' )
.../wp-blog-header.php:19
4
0.0591
3211056
include( '/var/www/mobilefun-international/public/blog/wp-content/themes/mf-au/single.php' )
.../template-loader.php:74