Olixar Point-of-You Universal Smartphone Neck Mount
The Olixar Point-of-You is a neck mount for your smartphone, leaving your hands free for other tasks. This makes it perfect for taking footage of your activities and then sharing it. Lightweight, robust and comfortable, it's also made for adventure.
Most Helpful Reviews
Reviews
230440

Still getting used to using it, but so far so good.

| | |
| --- | --- |
| | Raymond Casimir |
| | 7th July 2018 |

| | |
| --- | --- |
| | Neil Mckechnie |
| | 31st May 2018 |
Why Buy?
Be creative - and share it
Your life, your point of view
Hands-free freedom
Comfortable
Universal
Description
Meet the Point-of-You
Sharing is king in the today's world, and it's easier than ever to share whatever you want. Artists, performers, and entertainers are sharing more than ever before thanks to platforms like YouTube, Twitch, and Facebook Live. Whether you want to broadcast yourself playing the latest triple-A videogame, create breath-taking art live on stream, or simply walk your friends through your new flat, you have more choices than ever before when it comes to getting yourself out there. And where there's a hobby, there's an accessory that makes that pursuit easier than ever before. To that end, Olixar have launched our new must-have accessory, the Olixar Point-of-You. But what is the Point-of-You? With a built-in phone grip that expands up to 3 inches (75mm) wide, and a snug but comfortable neck grip, the Point-of-You keeps your phone around your neck and out of your hands.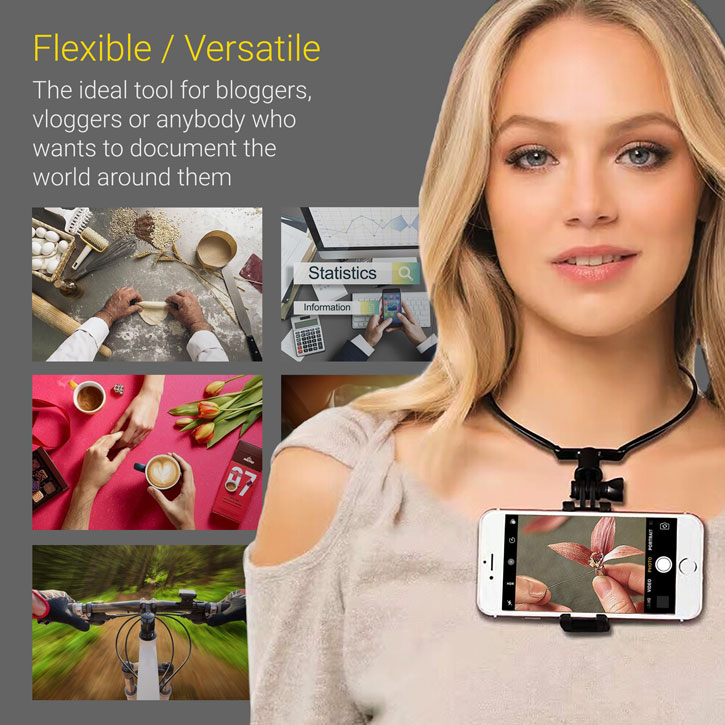 Be creative - and share it
If you're an aspiring Creative content creator who works with physical media, then the Olixar Point-of-You should absolutely be your first port of call. Smartphone cameras have come a long way since the advent of the first iPhone, and with some smartphones now able to shoot in stunning 4k resolutions, there's no need to invest in an expensive new camera when your smartphone can work just as well. Thanks to the positioning of your smartphone in a central location, the Olixar Point-of-You makes video creation easy, while keeping your hands free and visible to your viewers. The Olixar Point-of-You keeps your hands free while keeping a steady view onto your work. Don't fuss around with cameras to find that "perfect" angle for your work – show your audience exactly what you see and give them a whole new appreciation for the way you work.
Your life, your point of view
Sharing isn't just about entertainment or education – it's about friends and family as well. As life becomes more and more active, our chances to engage with our loved ones can reduce just as much. Don't let any more moments slip by.
Using live-streaming services like Facebook Live, you can share your most important moments with those who need to see them. Just got a new flat? Attach your smartphone to an Olixar Point-of-You and show them around your new place in real-time. Buying something new for the first time? Don't get caught out – just get an experienced friend on the line and have them look over your purchase at the same time as you thanks to the personal perspective offered by the Olixar Point-of-You! It's easy to feel isolated in this advanced world of our reduce your personal barriers with the Olixar Point-of-You.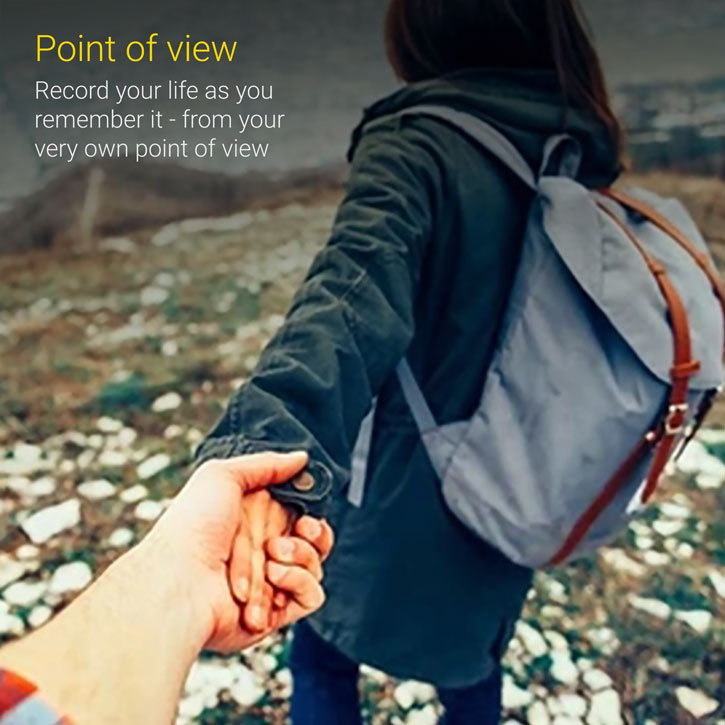 Hands-free freedom
Taking video on the move can be a tricky business. No matter who you are or what you're doing, taking a video involves at least one of your hands and most of your attention. Making sure you're keeping your smartphone steady while keeping the framing correct can be tricky business, and doing so while on the move can be a recipe for trouble
Using the Olixar Point-of-You, you no longer need to worry about your smartphone. Thanks to the Point-of-You's solid rubber pad grip and the snug fit around your neck, you need not worry about the stability of your smartphone, allowing you to concentrate on your route, rather than your shoot.
So whether you're taking video of your hiking trip for a highlight video at a later date, compiling video of choice locations, or simply capturing memories, the Olixar Point-of-You lets you record for later, without taking your attention from the now.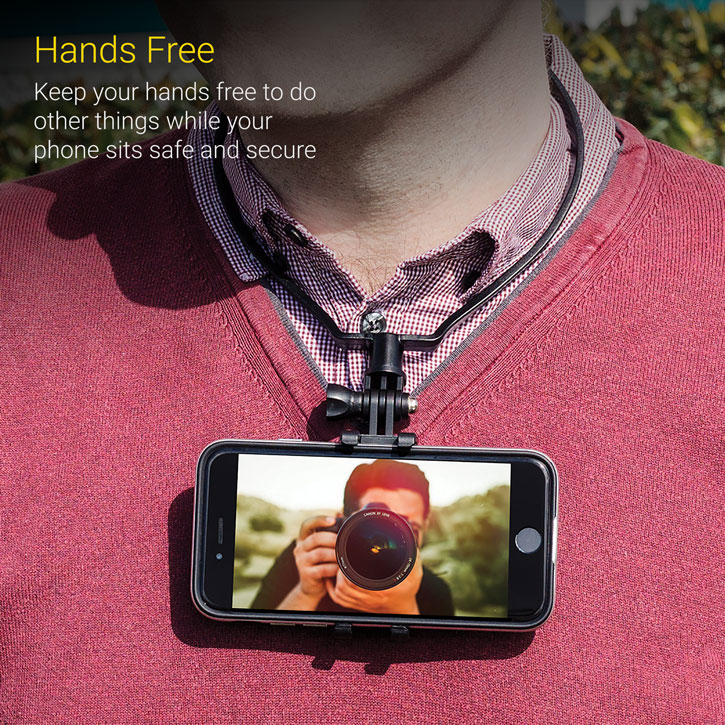 Comfortable
The Point-of You is ergonomically designed to be worn comfortably for extended periods of time. There's no point giving you all this freedom to document your world on video if you're having to take it off every few minutes.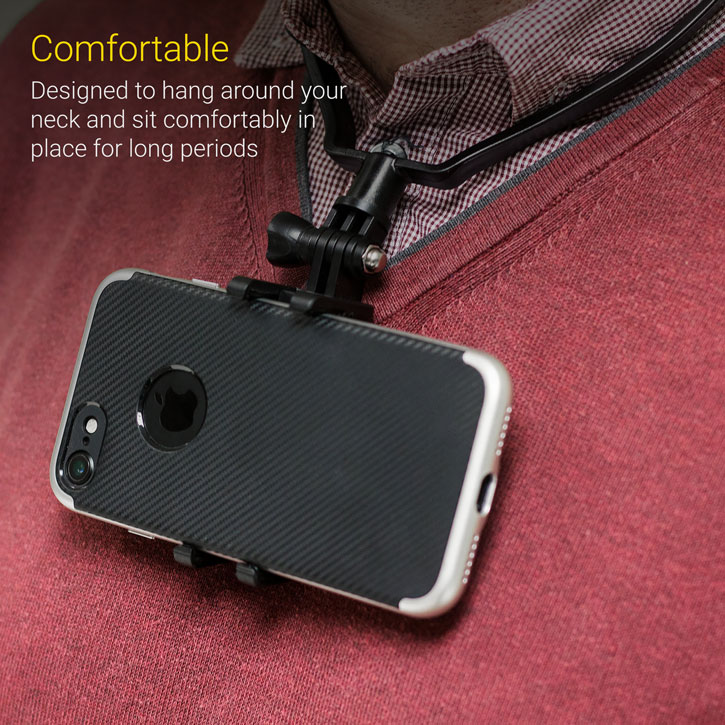 Universal
The Point-of-You features an extendable mechanism that holds any smartphone between between 58 and 75mm. Please make sure your phone does not exceed this size. The good news is that you can change devices and the Point-of-You will most likely accommdate it with ease.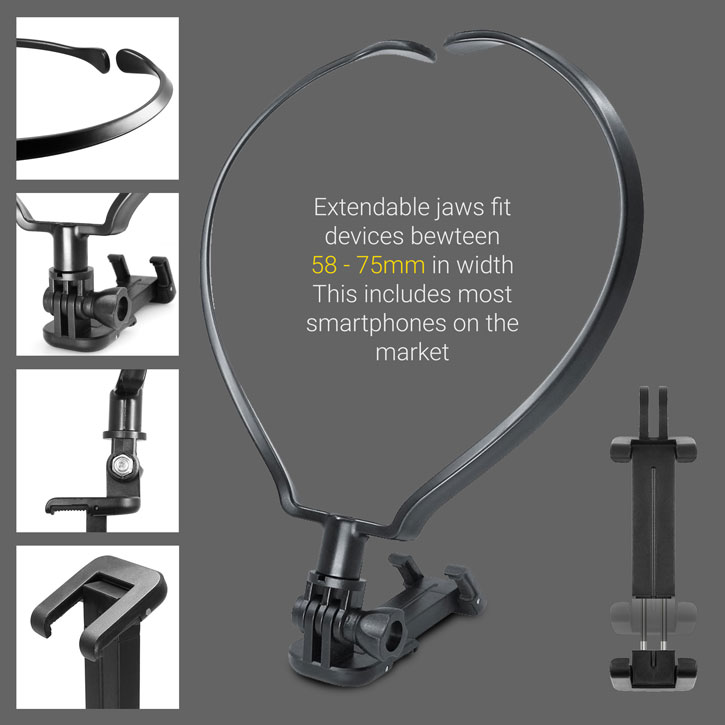 Key Details
Delivery & Returns
Mail Service - $3.99
A low cost, reliable shipping method, suitable for your less urgent orders. This service is untracked and is usually delivered within 7-15 business days.

Australia Post Tracked Mail Service - $20.95
A secure and reliable tracked service delivered by Australia Post. Orders sent using this method usually get delivered within 4-6 business days.

DHL Express Service - $32.95
A fast, secure and reliable service. Your item will receive priority handling and benefit from a full online tracking facility so you can check your parcel's progress along the way. Usually takes 3-4 business days within the metro area.